Breadcrumbs
Home
/
Stories
/
International Day for the Elimination of Violence against Women (25 November)
International Day for the Elimination of Violence against Women (25 November)
Violence against women and intimidation of violence is an abuse of women's human rights. It limits women's participation in social, political, and economic life. This significantly impacts on development outcomes, affecting families and communities and placing significant strains on healthcare, social services and policing and justice systems.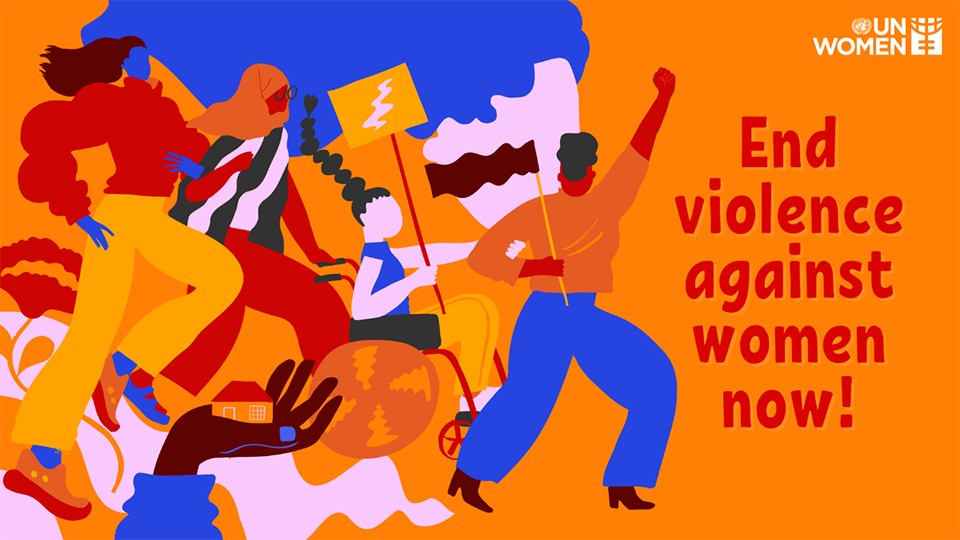 Pacific family violence, including violence against women is a violation of wellbeing and a disruption to the balance and harmony of relationships. This disconnects victims and perpetrators from the continuum of wellbeing and transgresses the tapu (Ministry of Social Development, 2012a-2012h).
Since the outbreak of COVID-19, emerging data has shown that all types of violence against women and girls (VAWG), particularly domestic violence, have intensified and that the world was unprepared to respond to its rapid escalation. A new UN Women report shows that COVID-19 has eroded women's feelings of safety, both at home and in public spaces, with significant negative impacts on their mental and emotional well-being.
In addition, the current global context of violent conflicts, humanitarian crises and increasing climate-related disasters have further intensified violence against women, ringing alarms on the need to urgently act on this scourge.
However, there is also evidence that ending violence against women and girls is possible, with a comprehensive approach that tackles the root causes, transforms harmful social norms, provides services for survivors, and ends impunity.
The Generation Equality Forum has created unprecedented momentum and commitments to prevent and eliminate violence against women and girls. The International Day for the Elimination of Violence against Women commemoration reminds us we all have a role to play to achieve a brighter future free from violence.
Link - UN Women

Official UN Commemoration event
An official UN commemoration event will take place on November 24, 10 a.m. – 11.30 a.m EST.
(November 25, 4:00 a.m - 5:30 a.m. NZT) - To watch the event, please register here.

PASEFIKA PROUD – THEORY OF CHANGE
For many Pacific people (women included) family is the site where identity, belonging and sacred relationships are nurtured and protected. Violations of sacred relationships create sites of terror, dysfunction, and loss of belonging and identity.
"Violence within the family assaults the sanctity of family and the safety and wellbeing of our most vulnerable family members – women, children, youth and elders."
The Pasefika Proud Theory of Change is strengths-based, focusing on community-led solutions that harness the transformative power of Pacific cultural values and frameworks to encourage violence-free, respectful relationships that support Pacific people to thrive.
In summary, our theory posits that family violence and violence against women contradicts family wellbeing practices and disconnects Pacific people from the values that provide anchors to their identities; and that reconnecting families to these anchors will help to restore peace, harmony, and wellbeing to impacted family systems.
Pasefika Proud works in partnership with communities to support ethnic-specific leadership and action that provides pathways to achieve our vision:

Pacific families and communities are safe, resilient and enjoy wellbeing.
We must keep our women, our children, and families safe.
If you are feeling vulnerable remember that family violence support services are always available. For emergencies, please Dial 111.
To download a PDF file of the following links / resources PLEASE CLICK HERE
CLICK HERE for Auckland Family Violence Service Providers
CLICK HERE for Family Violence Service Providers Outside Auckland
CLICK HERE for Ministry of Social Development Family Services Directory
_____________________________________________________
READ MORE ABOUT CONTEXT AND FRAMEWORK FOR CHANGE
READ MORE ABOUT PACIFIC WORKFORCE DEVELOPMENT

ALSO OF INTEREST: