Two Worlds, One Family
Fijian-born and raised, iTaukei Lora Waqabitu was five when her family moved to New Zealand in 1997. The 28-year-old works as a Youth Programmes Specialist for YWCA Auckland and is the newest and youngest President of PACIFICA West Auckland. She grew up out west and says our cultural strength is drawn from strong Pacific families. But while many values remain the same, certain ways of doing things in the islands need to be adjusted in order for our young people to thrive in the New Zealand environment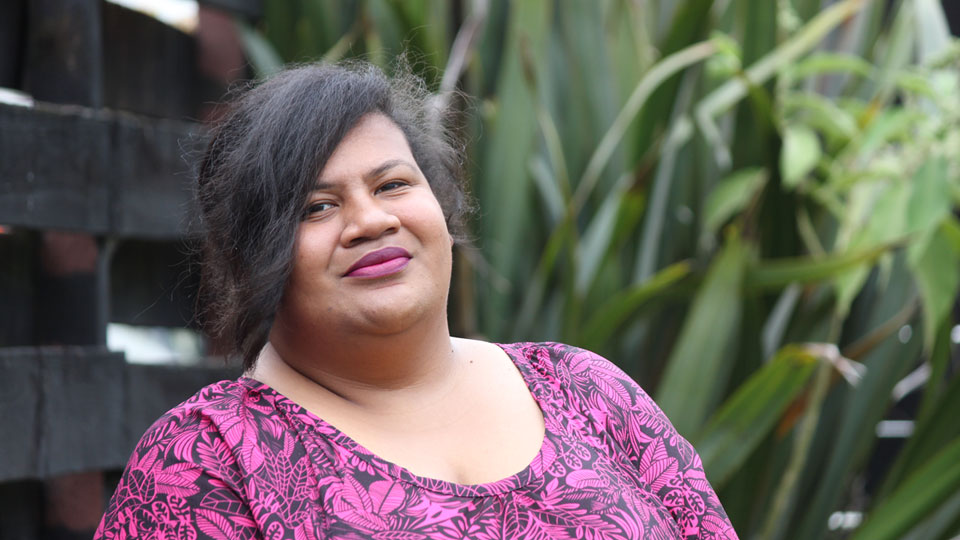 "For us, especially ones that have grown up here, we constantly feel like we've grown up in two worlds," says iTaukei Lora Waqabitu.
"We've grown up in our heritage and culture, but we have also grown up in a westernised society, so trying to balance that has often been difficult."
For Lora, whose father hails from Macuata on the island of Vanua Levu and mother from Lakeba, in the Lau Group, it's about finding the balance between walking in our cultural world and in New Zealand society.
Although Fijian was her first language, having been born and raised in Fiji for the first five years of her life, moving to New Zealand in 1997 allowed her time to adapt to the Kiwi lifestyle.
The 28-year-old admits that while she was fluent in her mother tongue upon arriving in New Zealand with her family, she gradually lost some of her fluency, although she says she'll always understand the language.
As a young Fijian woman growing up in Aotearoa, she admits to her struggles, which she overcame with a bit of soul searching. Lora realised that no matter what, her Fijian-ness cannot be measured by how fluent she is in the Fijian language.
"No matter what happens in my life, I will still have these same ancestors, same family-lines and same heritage. It will never take away from my Fijian-ness," she says.
"I'm so proud to be Fijian, even though I might not be able to hold long conversations in the language. I know my line, my heritage and my blood. And I know that I'm Fijian through and through."
She's grateful for her strong familial bonds, anchoring her in her cultural identity.
"One of the strengths that us Pacific people have is the fact that we have strong families and our networks are strong," she says.
"It's where we always go back to in hard times, or facing difficulties. Family is what grounds us."
Lora's words echo Pasefika Proud's Theory of Change, in that our people and our families are the 'rock' and foundational space where identity, love and culture are nurtured. It is where family members shelter and find safety in times of conflict and disruption.
But like many young Pacific people, Lora says Pacific families must find the balance between culture and New Zealand society. As Reverend Sitiveni Tuinasau, Kingdom Ambassador for the International Fellowship Church said at a Pasefika Proud Fono:
"Our culture has traditionally been that what the parents say, goes. But today parents have to be aware of the changes happening to our society, where our children are exposed to a lot more. It's important for adults to keep learning and listening.
"In Fiji, we like to sit around and have some dialogue, but often the things that need to be said are ignored and swept under the carpet. I've been in New Zealand for eight years now… I'm amazed at how much help there is available by the New Zealand government, NGOs and our churches."
From the perspective of a young Fijian woman who has grown up in New Zealand, Lora is in a position to help young women in her career through her work with YWCA, aka the Young Women's Christian Association. YWCA is a longstanding global movement of women leading change that began more than a century and a half ago.
As the newest and youngest President of PACIFICA West Auckland, Lora believes in having conversations across generations, talking with her parents and being respectful.
"I do believe in having conversations, because when youth have a feeling of 'they won't understand what I'm going through or what I'm talking about' it's the same with our parents, not knowing what our youth are going through and what they're dealing with."
Lora used to think her parents didn't understand and never would. But she decided to have a conversation with them about it.
"It's sitting down and talking honestly about how the situation came about, taking it step by step through what led to the situation," she recalls.
"They kind of understood it, probably not to the magnitude of what I wanted them to, but they got the gist of it."
It was the breakthrough she needed. She hopes other young people and their families will benefit from the experience.
"It used to be, 'Lora be quiet, you don't get a say' or, that 'When you start putting money and food on the table, then you can speak for the household'," she recalls.
"But when I was studying, I had to keep having that conversation like, 'I can't do chores this week because I've got this assignment due and it requires me to do this amount of reading and this amount of work', and they became more understanding."
Pasefika Proud is a Pacific response to focus on community-led solutions that harnesses the transformative power of traditional Pacific cultural values and frameworks to encourage violence-free, respectful relationships that support Pacific peoples to thrive and to build strong resilient families. Because it's Our Families, Our People, Our Responsibility.