Supporting far north communities
In August 2019 a talanoa was held to set up a Trust to provide support for the growing number of Pasifika people living in the Far North of New Zealand. Coinciding with the celebration of Tongan Language Week in September, the Tongans' infectious impact eventually resulted in the establishment of the Te Hiku Pasifika Trust at the start of 2021, providing invaluable support for Pasefika families.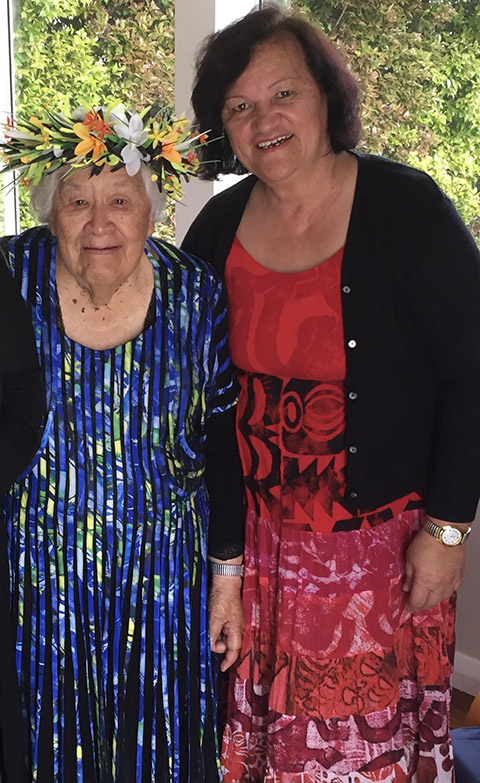 Since 2020, Cook Island-born Vaniva Rutene-Lewis and her industrious working team have been tirelessly supporting Pacific fanau living in Te Hiku, Northland. The support for Pasifika families comes from Fale Pasifika, the Pacific Island Provider based in Whangarei and currently contracted to deliver services for Pasifika families north of Auckland.
Fijian Lawyer Anjenette Heffernan based in Kaitaia was instrumental in the drawing up of Trust documents, incorporating and registering the Trust with the Charities Commission in January 2021.
"Our Trust has a role of encouraging and supporting our local Island group communities, connecting people to their own Pacific groups encouraging, developing language and culture for many families", says Vaniva who has a background in Health, Education and Business Management.
The latest Covid-19 lockdown enabled the Trust another opportunity to provide much-needed assistance, thanks to $100 Pak'n Save vouchers for each vulnerable family in need.
"Being the middleman delivering the much-needed support for our families in Te Hiku was difficult because of the delayed response in the delivery. Te Hiku Pasifika need to deliver to Pasifika families living in Te Hiku and not have to wait on the response which has to come from Whangarei or further South", Vaniva recalls. "That's best done through having our own local Pasifika frontline essential workers to deliver the much-needed support because we have a huge area to cover. Fale Pasifika are based in Whangarei, over 2 hours drive away from us but they also have a significant area to cover, too."
The Trust was boosted by receiving CCRF – Community Capability and Resilience Funding - through the Ministry of Social Development, with the funding going more directly towards developing a Te Hiku Pasifika Trust COVID Strategy Plan to focus on building capability and resilience of our Pasifika communities living in Te Hiku O te Ika.
The Trust is grateful and would like to thank Pasefika Proud who not only supported Te Hiku Pasifika Trust through the CCRF funding phases, but also helped explain about COVID recovery and rebuild which greatly assisted our Board to think about sustainable options for our people.
"The funding enabled us to purchase resources to strengthen our online connection with our families in times of crisis during Covid and help manage ongoing challenges due to the greater demand. During the process, we began to appreciate the value of creating and recording stories that are happening now and for our future to keep our history forever present," Vaniva says.
Pasefika Proud also provided much needed funding to run workshops to consult with Pacific communities on the National Family Violence and Sexual Violence Strategy up here in Kaitaia in June of this year (2021). The workshops were well received particularly by the youth which was an important factor in having voices representing the future.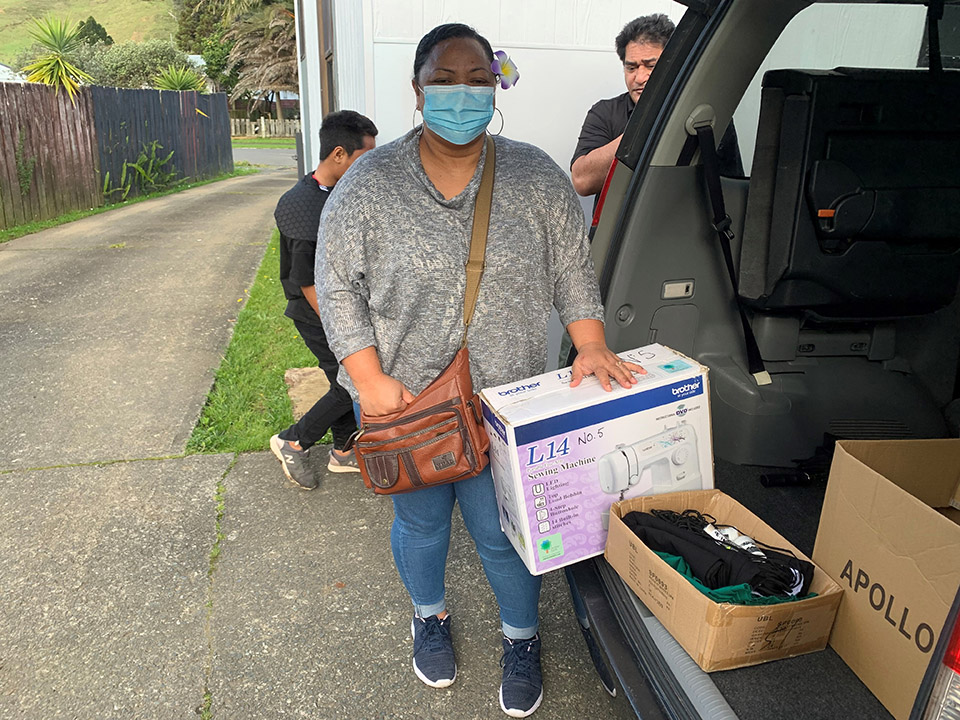 The five Pacific groups under the Te Hiku Pasifika Trust (Cook Islands, Fiji, Niue, Samoa and Tonga) are working together to implement the goals and objectives of the newly developed COVID Strategic plans by the planting of their own Pasfika community gardens and establishing sewing groups.
Groups from the local Samoan, Cook Islands and Tongan community have been busy sewing masks to help cope with demand during the lockdowns as well as our Te Hiku Pasifika Vaccination Events up here in Kaitaia.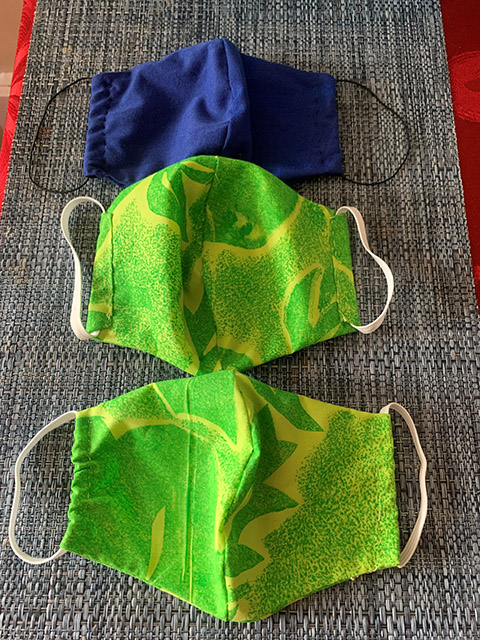 Throughout 2021, surveys were conducted to help develop a COVID Strategic Plan for Te Hiku Pasifika Trust which in turn will provide a good base from which to start implementing the visions and plans for Pasifika families.
The Te Hiku Pasifika Trust's long-term plan is to have more Pasifika families who are confident and strong in their own culture and language, enabling more of them to emerge, contribute toward, and ultimately thrive for their respective communities.
But steps towards their vision are hampered by scheduled events that had to be cancelled due to the Covid outbreak, particularly with the more virulent Delta strain on the rise.
"We were planning to host a Cook Islands Students event here in the north that was originally planned for August, then postponed until November, and now it has been delayed even further," Vaniva says.
"It was meant to be staged in partnership with a local iwi organisation and CISNOC (the Cook Islands Sports and National Olympic Committee) adds Vaniva, who has Cook Islands family links to Titikaveka in the Takitimu District on Rarotonga and Tukao, KC Manihiki. At this stage, Covid-19 and the Delta variant have hampered our plans, but we're keen and determined to see it through knowing it will definitely give a boost to our region."

Three steps towards Te Hiku Pasefika Trust 'Vision'
Develop strong leadership in the management of the Te Hiku Trust Board

Grow our future leaders with a youth board for our Pasifika community

Aim towards growing a sustainable economic base for future growth as a Thriving Pasifika community in Te Hiku o Te Ika.
FOLLOW Te Hiku Pasefika Trust
#WATCH - Supporting Pasifika in Te Hiku
---
A PASEFIKA PROUD FOCUS is on 'ethnic-specific for Pacific', 'change-ready' communities/ supporting local approaches. The focus includes locations with Pacific populations and recognised social issues; however, the key criterion is on locations where communities are 'change ready'. This includes having identified needs and solutions, community leadership and opportunities to harness existing community assets. The approach involves multiple levels of response and engagement, informed and led by local communities.
THE PASEFIKA PROUD MOBILISING COMMUNITIES change strategy focuses on supporting communities to identify their own issues and solutions and to lead positive change for Pacific families. The following strategic priorities provide the focus:
Ethnic-specific community focus (taking into account the diversity within each ethnic-group)

'Change ready' communities/supporting local approaches

Faith-based support – utilising existing influence, connections and reach

Pacific youth – youth voice is central to Pasefika Proud change activity
Read more on the Pasefika Proud principles