Nga Vaka O Kaiga Tapu Family Violence Prevention Radio Talanoa
The Cause Collective's lead facilitators have been on the radio addressing and sharing tips to navigate the increased instances of family violence loaded with knowledge from Pasefika Proud's Samoan, Tongan, Kiribati, Tuvaluan, Tokelauan, Fijian, Cook Islands and Niuean Nga Vaka o Kaiga Tapu frameworks. Watch the special radio programming and remember to stay kind, stay safe, stay Pasefika Proud.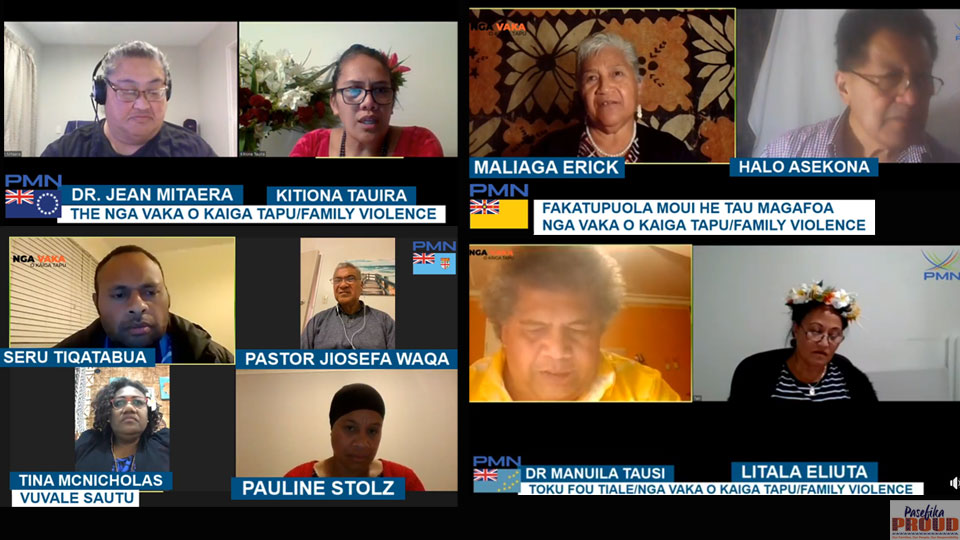 Listen to each programme's radio segment below:
Cook Islands
Mon 27 April:
Mon 4 May:
Mon 11 May:
Mon 18 May:
Niue
Tues 28 April: CLICK HERE
Tues 5 May: CLICK HERE
Tues 12 May: CLICK HERE
Tues 19 May: CLICK HERE
Tonga
Weds 29 April:
Weds 6 May:
Weds 13 May:
Weds 20 May:
Samoa
Sun 3 May:
Thurs 7 May:
Thurs 14 May:
Thurs 21 May:
Fiji
Fri 1 May:
Mon 11 May:
Fri 15 May:
Fri 22 May:
Tuvalu
Sat 2 May:
Sat 9 May:
Sat 16 May:
Sat 23 May: Not yet available.
Kiribati
Sat 2 May:
Sun 10 May:
Sat 16 May:
Sat 23 May: Not yet available.
Tokelau
Sun 3 May:
Sun 10 May:
Sun 17 May:
Sun 24 May: Not yet available.
GET HELP
Although we are now in Alert Level 2 and are no longer required to self-isolate, it is still important we continue to keep our families and children safe in our homes.
Some Pacific families may be feeling vulnerable. Remember that family violence support services are available. For emergencies please Dial 111.
Click here for resources and links to available service providers.
Pasefika Proud is a Pacific response to focus on community-led solutions that harnesses the transformative power of traditional Pacific cultural values and frameworks to encourage violence-free, respectful relationships that support Pacific peoples to thrive and to build strong resilient families.