National Strategy to Eliminate Family Violence and Sexual Violence
Prime Minister Jacinda Ardern and Minister for the Prevention of Family Violence Marama Davidson joined tangata whenua and sector representatives on the 7th of December 2021 to launch Te Aorerekura, the country's first National Strategy to Eliminate Family Violence and Sexual Violence.
This follows the engagement process that began in May 2021 and ran until the end of June 2021.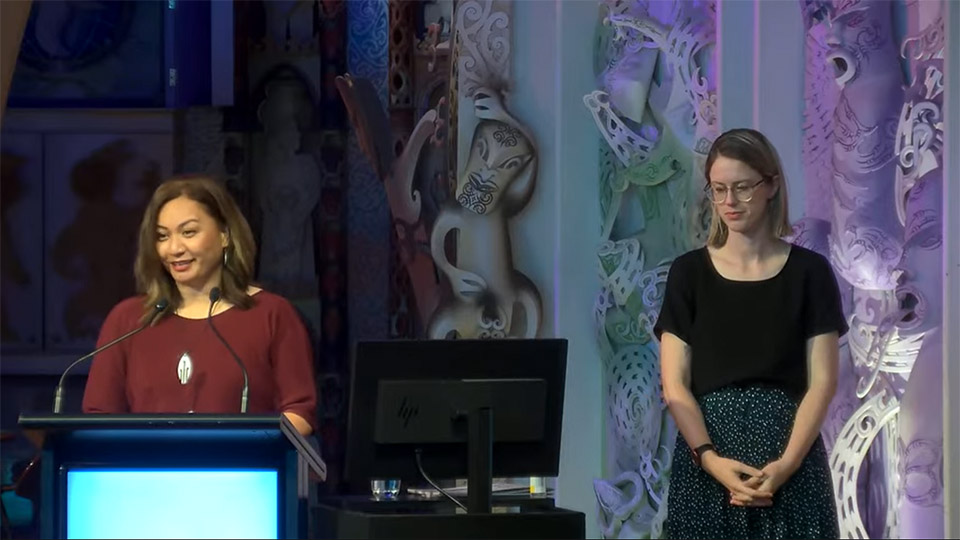 Te Aorerekura is a 25-year Strategy focused on the wellbeing of all people in Aotearoa, recognising that a range of social conditions contribute to family violence and sexual violence. Te Aorerekura builds on the significant work already underway across government, tangata whenua, and communities, to create a shared view of where we have got to, what needs to be done differently and what more is required.
"Te Aorerekura sets a collective ambition to create peaceful homes where children, families and whānau thrive; to enable safe communities where all people are respected, and support the wellbeing of our nation," Marama Davidson said.
"The Strategy and Action Plan represent an evolution in our journey to address violence in our homes and communities. This is an important step towards ensuring the wellbeing of all people."
During a Radio NZ interview, Marama Davidson said the strategy aimed to create a stronger and more skilled workforce to cope with an increase in reporting of family and sexual violence of the next few years.
"What we need to be able to see in the next couple of years is people feeling safe to be able to put their hands up because there will be a stronger workforce with the right skills at the right time so that when people put up their hand they will not be further harmed by government agencies but they will receive actual support and long-term focus on healing with a strong prevention focus to stop violence from happening in the first place." Davidson said.
Te Aorerekura sets out the principles that will guide how people work and the shifts that will move us toward: strength-based wellbeing; mobilising communities; skilled, culturally competent and sustainable workforces; investment in primary prevention; safe, accessible and integrated responses; increased capacity for healing; and learning and monitoring.
Te Aorerekura and the Action Plan are to play a central role in guiding how we work together to achieve change. Over time, expected changes mean:
Children and young people understand healthy relationships, how to seek help, and can access tailored services.
Participants in the Justice system are safe, supported and do not experience further harm.
Individuals and whānau are supported to heal and overcome the trauma of violence.
Tangata whenua, Pacific peoples, ethnic communities, LGBTQIA+ communities, older people, male survivors and disabled communities can access safe, tailored services.
Women, wāhine Māori and trans women impacted by violence can access safe, integrated, trauma informed and inclusive responses to provide protection and support wellbeing.
Those that use violence are accountable and supported to change and address past trauma.
There is reduced tolerance for violence and inequity across Aotearoa New Zealand.
Families, whānau and communities take action to prevent family violence and sexual violence.
Te Aorerekura is available for download here
Read more on Pasefika Proud's Pathways for Change 2019-2023, which identified and set priorities and thinking, culminating in the Pathways for Change 2019-2023 framework. It was launched in Wellington on July 6 2021.
Pathways for Change 2019-2023 is available for download
WHERE TO GET HELP
If it is an emergency and you feel like you or someone else is at risk, call 111
It is important that we continue to keep our families, children safe in our homes.
Family violence support services are always available.
To download a PDF file of the following links / resources PLEASE CLICK HERE
CLICK HERE for Auckland Family Violence Service Providers
CLICK HERE for Family Violence Service Providers Outside Auckland
CLICK HERE for Ministry of Social Development Family Services Directory