Sexual Assault Awareness Month held every April
#SAAM Sexual Assault Awareness month is a global awareness campaign held every April. The 2022 theme is 'Building Safe Online Spaces Together'. Sexual harassment, assault, and abuse can happen anywhere, including in online spaces. Harassment, cyberbullying, and sexual abuse and exploitation have come to be expected as typical and unavoidable behaviours online. Building Safe Online Spaces Together is possible when we practice digital consent, intervene when we see harmful content and behaviours, and promote online communities that value respect, inclusion, and safety.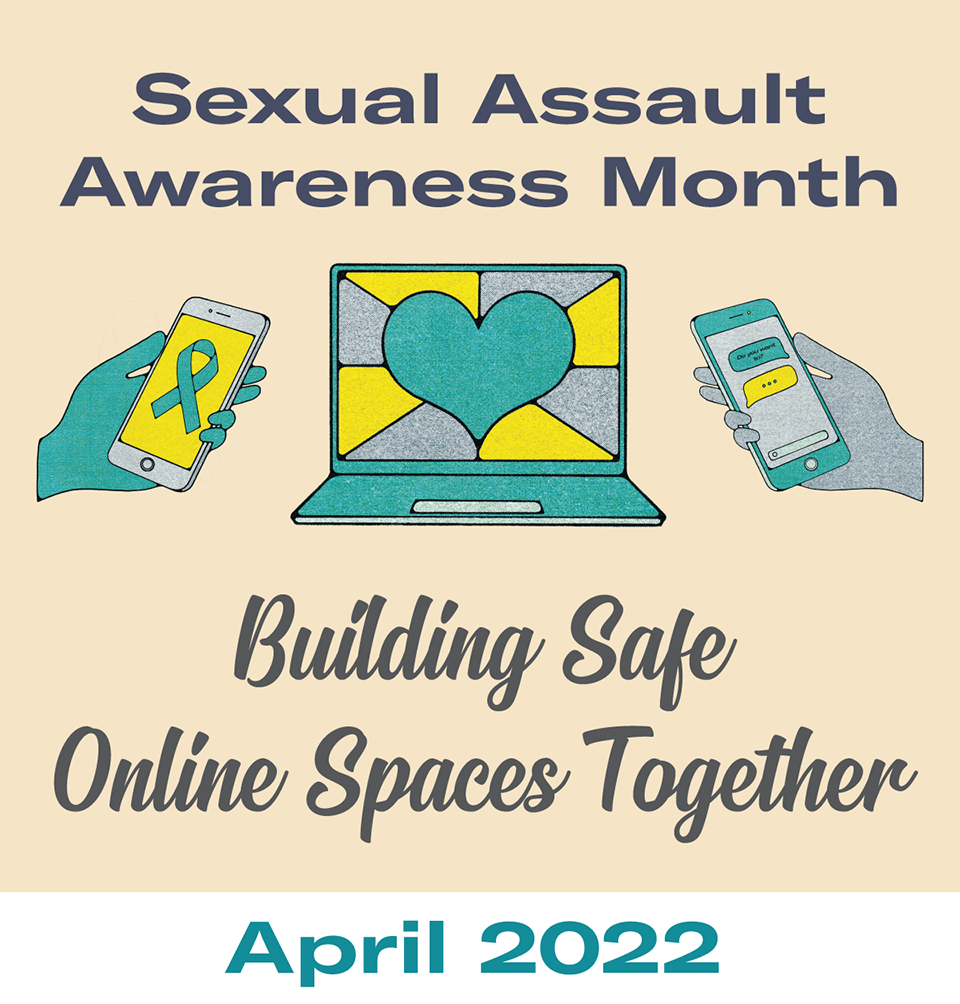 As Pacific providers diligently strive to keep their most vulnerable in their communities from family violence, they're increasingly having to confront growing online forms of abuse through technology such as smartphones and apps, particularly among the younger generations who have grown up in the digital world.
Rates of suicide among Pacific people are reported to have risen according to annual suicide statistics released by Chief Coroner Judge Deborah Marshall before her retirement in 2021.
Global Research* revealed Aotearoa as the third highest in terms of online or cyber abuse of the 29 countries surveyed. Cyberbullying is intentional intimidation to offend, threaten or embarrass another or others specifically through the use of information technology, such as a website, social networking sites, chatroom on the internet, a mobile phone or other online channel.
Abuse can range from hacking into accounts and sharing intimate details or explicit photos to bring shame, which can be ongoing depending on where and how it's hosted. Online abusers use smartphones and APPS to inflict pain on their victim. Technological forms of abuse, ranging from sharing intimate photos to hacking accounts and stalking, can persist even after survivors have physically escaped their abusers.
Technology even makes it possible for abusers to spy on their partners' online platforms and accounts, track physical movements and share personal information to exploit others.
It's possible for an abuser to monitor their partner's internet history, texts and emails, install spyware and camera-based surveillance and withhold access to tech which, during Covid-19, cut some people off from work, friends and family.
Survivors of domestic violence often feel isolated. With limited access to financial resources and social networks, it can feel even more challenging to find and receive the support they need.
Social media platforms allow users to block or report people, but none actively stop potentially offensive and hurtful posts before they're shared.
There are a few things you can do yourself which might help you to deal with online bullying.
Social media: Most social networking sites allow you to report content, block and unfriend people. If you're not sure how, visit the safety centres of the social media platforms for guidance.
You can also disable comments on posts and videos on Instagram and YouTube
Mobile: You may want to block phone numbers that are sending bullying or abusive messages. You can find instructions on how to block numbers by searching online. Use the words "how to block phone numbers" and the model of your phone. For example, search "how to block phone numbers on Samsung Galaxy S7". Your service provider may also be able to help you.
Students/Youth: Talk to your parents, teachers, or another adult you trust. You can also contact Netsafe for free advice. Netsafe helps people dealing with online bullying every day, so there's no need to feel nervous about letting us know what's going on.
HOW TO REACH OUT FOR HELP
It is important we continue to keep our families and children safe in our homes and online Some Pacific families may be feeling vulnerable. Remember that family violence support services are available. For emergencies, please Dial 111.
Click here for resources and links to available service providers.
Pasefika Proud is a Pacific response to focus on community-led solutions that harness the transformative power of traditional Pacific cultural values and frameworks to encourage violence-free, respectful relationships that support Pacific peoples to thrive and to build strong resilient families.
* https://www.ipsos.com/sites/default/files/ct/news/documents/2018-09/ipsos_nz_cyberbullying_report_august_2018_-_updated_0.pdf