Unearthing Abuse Without Care
The Royal Commission of Inquiry: Abuse in Care aims to uncover what happened to children, young people and vulnerable adults in state and faith-based care in New Zealand between the years 1950-99. **We speak to specialist court lawyer and President of the Pacific Lawyers Association Tania Sharkey, as the New Zealand-born Tongan lawyer and her colleagues embark on their work in this historical Inquiry.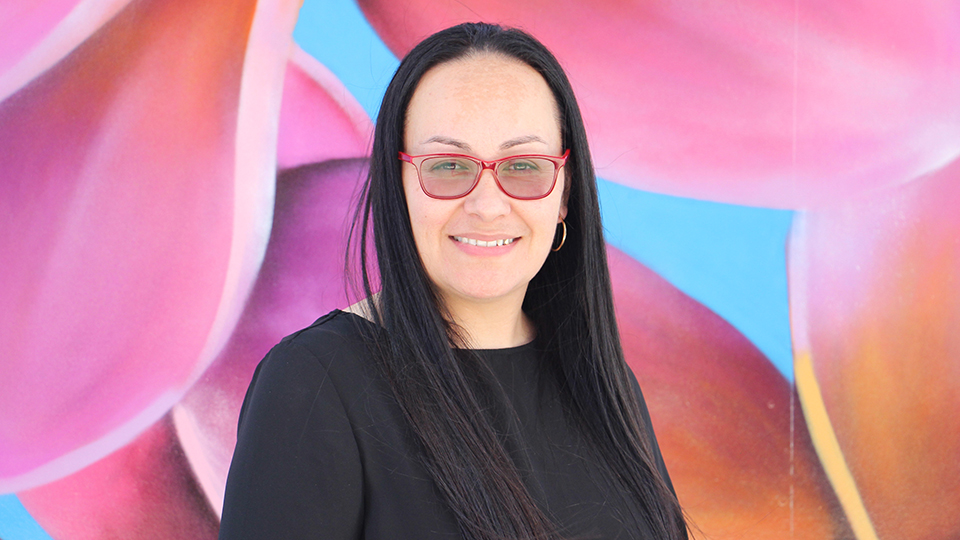 Appointed by the Solicitor-General, Tania Sharkey is lead Counsel Assist for the Pacific investigation into Abuse in Care and she is acutely aware of the gravitas required for her role.
"A Royal Commission is the most serious response to a major issue of public importance available to the New Zealand Government and I want to assure our Pacific community that we are actually independent from Government," says Tania, whose family links are from the village Houma, Tongatapu (through her mother) and the Northern Ireland town of Strabane, where her late father is from.
"For many years, individuals, survivors, supporters, community groups and even national bodies have been calling for an independent review into the historical abuse and neglect in state care, as well as faith-based institutions."
While the Commission's time span covers a single year shy of half a century**, Tania admits it has been a challenge getting Pacific survivors to come forward, but notes that they are encouraged by those Pacific survivors and witnesses who have already come forward.
"Historically, there has been a real lack of data collection for Pacific peoples. We are aware that in some organisations, in terms of a breakdown of ethnicities, there were really only two options back then – 'Māori' and 'Other' or NZ European and Māori/Other," says Tania.
"So, at this stage, it has been hard to know what the actual numbers were for Pacific people in care, but we know our people were there.
"There's an acknowledgement by the New Zealand Government that a significant number of Pacific people were removed from their families and placed in care and the Inquiry will recognise this. We want to be the ones to tell our story and that's why we are reaching out and asking our Pacific people who suffered abuse in care to please contact us."
The Royal Commission covers two facets: State care includes social welfare institutions such as Oranga Tamariki (previously known as CYFs - Child Youth & Family), adoption, residential or youth homes, Police and court cells, disability and psychiatric facilities: Faith-based institutions include the Church, religious schools and Church camps.
"Initially, we from the Pacific were encouraged to migrate to New Zealand post-war for mainly labour-intensive jobs, we provided the labour for factories and so on. The gates were open for us to start a new life with the prospects of a better future," she says.
"But when New Zealand's economic situation worsened in the mid-to-late 1970s, those gates were slammed shut and a number of our people were deported back to the Islands in what we now know and call the dawn raids. Tongans and Samoans were predominantly affected, but there were also issues for our people from the Pacific realm countries, such as the Cook Islands, Niue and Tokelau, who were already here and continued to arrive."
Tania adds that there were Government laws, policies and practices which had, and continue to have, a negative impact on Pacific families and communities, adding it has contributed to the over-representation of Pacific people in state care.
"Children who were left behind when family members were deported back to the islands and ended up abused in state care, families who were struggling for various reasons and the State or Church intervened. They were placed in care and suffered abused. These are just some of the stories we've been told about and which we need to hear more of."
Nevertheless, Tania also accepts that there are Pacific people who don't necessarily want such personal stories to be brought up.
"It's still a taboo subject for many and some might say, 'What's done is done, so let's leave it at that and move on' or feel too ashamed or too scared to talk about it … all of those feelings are valid" she says.
"But we're now an established and growing population in this country and what you say about your personal experiences to the Royal Commission will be believed and form part of a discussion on how to make things better."
Within this Inquiry, the biggest of its kind in New Zealand, is an experienced team whose aims are to engage survivors in a Pacific way. For Tania, the need for 'By Pacific for Pacific' engagement' is imperative.
"We know that's needed from us in the Royal Commission in order to encourage our people to come forward." says Tania, with a sense of urgency and desire to help right the wrongs.
"Our engagement with our people in our investigation will be conducted in accordance with our Pacific cultures and values. We see it as our opportunity to help address the wrongs in the sense that hearing accounts from and about our people will help build a picture of the experiences of Pacific people in care. And our unique perspective is important if we are to look at what needs to change to make sure that abuse does not happen again in the future.
"I've read and heard many accounts regarding all types of abuse and neglect in care. There are accounts of young Pacific people who cruelly suffered from abuse in care, there are also survivors who didn't even realise that such treatment in care was not normal, nor acceptable," she adds.
"These are the types of issues which need to be talked about. If you wish to remain anonymous you can. If you want someone to contact us on your behalf, you can. We hope to start some meaningful dialogue."
For registrations or any enquiries please call 0800 222 727
contact@abuseincare.org.nz
tania.sharkey@abuseincare.org.nz
Pasefika Proud Pathways for Change 2019-2023 Pacific families and communities are safe, resilient and enjoy wellbeing.
Click here for resources and links to available service providers.
(external link)(external link)(external link)(external link)(external link)
Pasefika Proud is a social change movement – 'by Pacific for Pacific' – to boost wellbeing for Pacific families and transform attitudes, behaviours and norms that enable violence. Our name and strapline embody our strengths-based, community-led approach:
Pasefika Proud: Our Families, Our People, Our Responsibility