Te Mauri - Otago Kiribati Young Peoples Project
#PasefikaProud is honoured to share a video series entitled Te Mauri which consists of three videos developed and produced by Kiribati youth from the University of Otago and a few from Otago Polytechnic.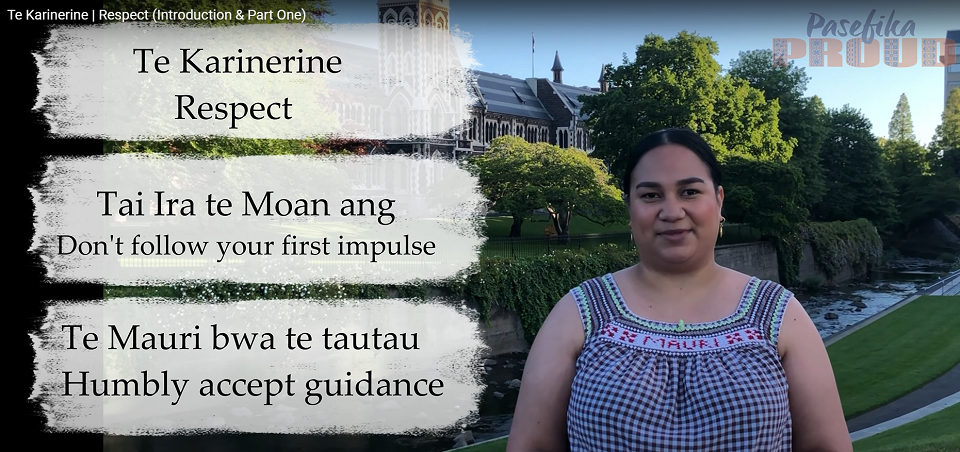 The Kiribati students came together to brainstorm, develop ideas and scripts for a three-part series incorporating their strong cultural values.
The Kiribati 'Te Mauri' project is an example of a community driven piece of work that encourages our young people to explore and draw on Kiribati cultural values which provide protective factors to keep them safe and well. It is part of Pasefika Proud ethnic specific young people initiatives which is also part of the wider ethnic specific initiatives delivered in the regions and nationally throughout Aotearoa New Zealand.
These 'youth-based' projects focus on bringing our young people together to acknowledge that their Pacific cultures are a strength that can be used positively to prevent violence within families, which the young people of Otago demonstrate through their chosen shared values in these videos.
The Te Mauri project provided a platform for all involved to work constructively across generations. It is hoped that lessons learned from Te Mauri will enable the community, especially our youth, to undertake similar projects in the future and continue to strengthen our Kiribati identities/ values.
Maria Lucas on behalf of the Otago Kiribati community acknowledged the Ministry of Social Development and Pasefika Proud for supporting the project; with special mention of Marie Schmidt from Pasefika Proud for her enduring support and guidance.
Watch the series of videos below and learn the values that keep them, their families, friends, and communities safe and strong starting with 'Te karinerine (respect one another).
The release of the three videos is ideally timed with 'Kiribati Language Week' – Sunday 10 July to Saturday 16 July. This year's theme for Te Taetae ni Kiribati, is Ribanan, karikirakean ao kateimatoan ara katei ma ara taetae ni Kiribati, which means - Nurture, enhance and sustain the Kiribati language and culture!
Reference the Boutokaan te mweeraoi – A Conceptual Framework for enhancing I-Kiribati wellbeing
Pasefika Proud is a Pacific response focusing on community-led solutions that harnesses the transformative power of traditional Pacific cultural values and frameworks to encourage violence-free, respectful relationships that support Pacific peoples to thrive and to build strong resilient families.
---
You may also be interested in: