Sharing the Love with Vaka Tautua
With more than 25 years' experience and expertise in health policy development, relationship management, research and evaluation, Dr AMANDA-LANUOLA DUNLOP was more than equipped to step into the role of CEO of Vaka Tautua in August 2019. But the onslaught of the Covid-19 virus meant life was no longer 'business as usual'. As the head of the only 'for Pacific by Pacific' national health and social services provider, Amanda's concerns for the plight of Pacific communities, categorised as one of the nation's most vulnerable, are real in every sense. But so is the faith she has in her hardworking team and Vaka Tautua's partner organisations to deliver. For her, it's all about "sharing the love."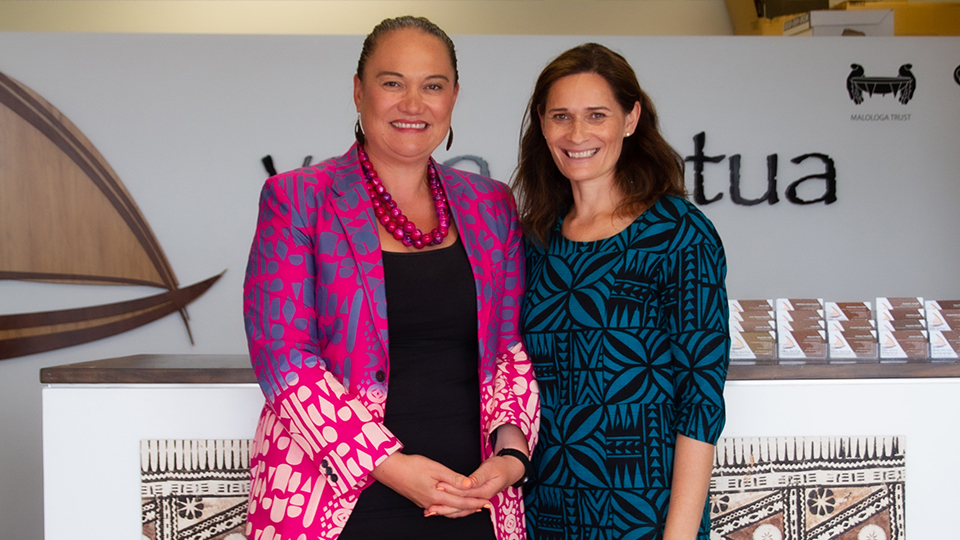 Amanda-Lanuola-Dunlop (right) with Minister of Social Development Carmel Sepuloni
Our work, our partnerships
The six weeks of the COVID lockdown in April-May have been a real eye opener for Amanda in terms of the inequities that exist, peoples' sense of service and selflessness and the love and compassion that is out there to help those in need.
"Our vulnerable communities have become more vulnerable because of the detrimental impact COVID has had on them personally, but also through-out wider society."
But despite the challenges, Amanda says they've been blessed by the amazing support and contributions received from government agencies, NGOs, local fruit and vegetable growers and people in general, all wanting to help those most in need. She describes the generosity of support as "overwhelming."
During lockdown, Vaka Tautua has delivered more than 700 food packages and food vouchers across the Auckland, Wellington and Canterbury regions to those most in need, namely the elderly, people with disabilities, those experiencing mental illness and those in severe financial hardship. It is also delivering 1,000 hot meals a week in Auckland region to the same groups, and from 700 to 1,000 fresh vege packs. This is all thanks to:
Grant funding support from MSD, Foundation North (Auckland), Auckland Emergency Management, PFL, J R McKenzie Trust (Wellington)

Food and vegetable donations from Kiwi Harvest, FRENZ eggs, Breakfast Club, Balle Brothers, Hira Bhana family, RC Hari & Sons and Wai Shing Limited (all Auckland)

Other support from Kai Sisters, Moa Lunches, Peter Lilo, Auckland Council, LaValla Functions (all Auckland)
Virtually every week, someone new – be it a new organisation or business in Auckland – has approached the provider offering donations.
"It's a testament to our hardworking team," says the proud CEO.
"People know Vaka Tautua are at the 'grassroots' in the communities and the homes and they want their support to go directly to those in need.
"We are blessed to be where we are, able to help."
MSD connections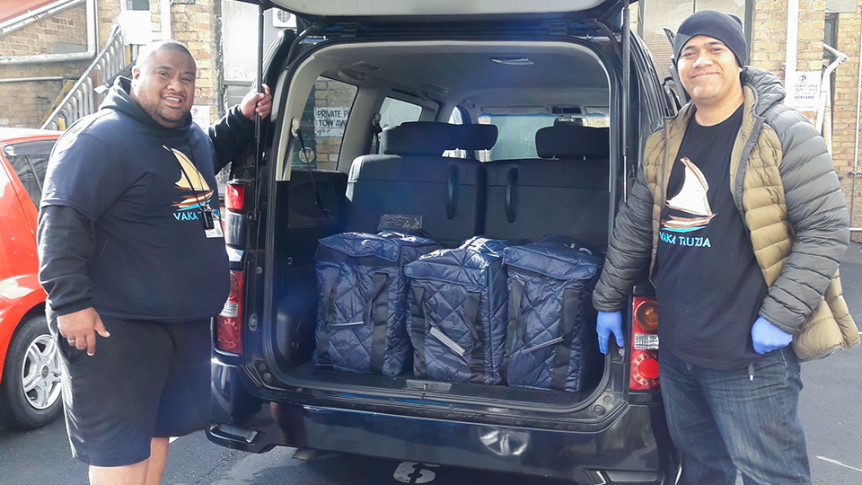 The Meals on Wheels hot meals initiative is a wonderful example of people and organisations coming together for good. The 5-week initiative was a joint initiative between Vaka Tautua and Emerge Aotearoa in Auckland, supported by:
Time and staff donated by our two organisations.
Meals on Wheels deliver 2000 hot meals across the Auckland region each week. Importantly, Kai Sisters, Moa Lunches and Peter Lilo are Generites", part of The Generator initiative, focusing on improving peoples' financial capability via social enterprise support. When COVID started, all three Generites approached Emerge Aotearoa and Vaka Tautua offering help. The Generator is a national initiative, funded by MSD and delivered by Vaka Tautua and Emerge Aotearoa.
The initiative has since grown to include fresh vege packs (700 – 1000 a week), thanks to Balle Brothers, Hira Bhana family, RC Hari & Sons and Wai Shing Limited.
Vaka Tautua's Meals on Wheels are delivered by its Whanau Resilience workers, funded by MSD and focusing on creating strong, resilient communities where whānau are supported to live violence-free.
While Vaka Tautua have seen a significant increase in mental health issues, they haven't in regards to family violence.
"It doesn't mean it's not happening, but we're keeping an eye," Amanda says.
"Our whanau resilience workers are establishing relationships so people know us and where they can reach us for help. We also have the elderly abuse response service, and our social workers continuing to work the Police and cross-agency partners to support those who do reach out."
The team at Vaka Tautua have received screeds of messages of thanks from people for the food packages.
"It's humbling. Our teams have also shared the love received when delivering. Plenty of tears have been shed. Seeing our people struggle, thankful for a package, knowing that will only do a couple of days, reminds us as to why we're here, our value and purpose – to serve and help those in need."
Amanda says it reminds the organisation of the work they need to continue to do, finding ways to support our families and communities towards financial stability.
Vaka Tautua delivers free financial literacy and capability programmes in the Auckland region. The programmes are focused on increasing participants' knowledge of financial basics, budgeting and how to save. It also provides these services on-site for Emerge Aotearoa emergency housing (Auckland and Wellington) and Monte Cecilia emergency housing (Auckland).
"Our next steps are on how we can support our families and communities towards financial stability, beyond food packages. We are in discussions with MSD and other funders about what that might mean and look like."
She and her team experience the feelings of highs and lows at extreme ends, which is why Amanda believes a whole societal-whole family long-term approach is required to support our Pacific communities to realise their potential and achieve their health and wellbeing goals and aspirations.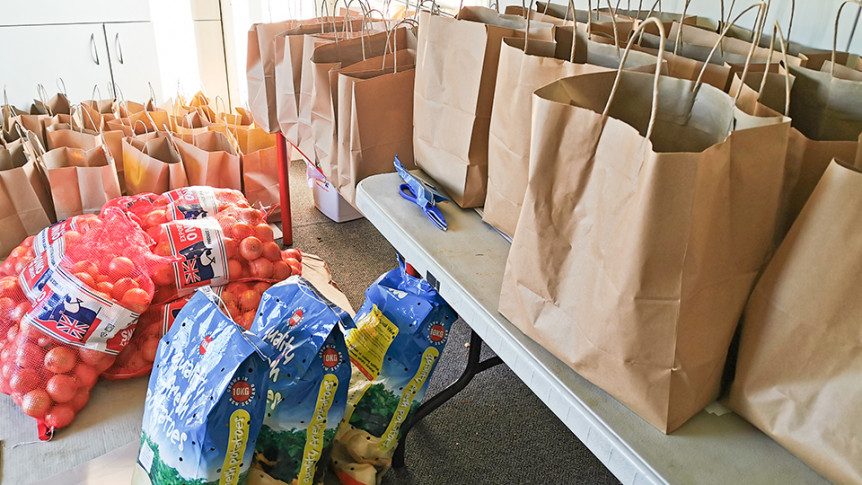 "As an essential service, engaged with our Pacific families and communities in five regions across the country, we're seeing first-hand the impact Covid is having on them, "she says.
"They struggle to put food on the table, pay the rent or go to the doctors. We're privileged to serve around 1,000 people a week across the country, but we know there are a lot more Pacific people that aren't getting that support,
Amanda adds that Covid-19 has further exacerbated their stress, particularly in relation to social distancing from family, friends and services.
"Our work involves working with our families, supporting them to realise their potential and achieve their health and wellbeing outcomes. That involves a lot of intensive, face to face, interaction. So not being able to do what we usually do, and to the same level, has affected some."
But what has inspired Amanda is the commitment and resilience of their team, their families and communities they serve, and the generosity of support from others.
"These are extraordinary times, and our team, like others, are having to work differently," she says. "Many are outside their comfort zones. But the way they have responded shows how committed they are. They truly go the extra mile and are the real stars in serving on the frontline."
Vaka Tautua business
Vaka Tautua's core services are social services, disability support, older peoples, mental health and financial capability support services.
Vaka Tautua deliver services in five regions - Auckland, Waikato, Hawke's Bay, Wellington and Canterbury. The services delivered are determined by the funding received from funders and partner organisations for services i.e. its services are contract-dependent.
Vaka Tautua has four regional offices delivering services and engaging with Pacific families, communities and other key stakeholder groups. The offices are in Manukau (head office), Henderson, Porirua and Christchurch.
Whanau Resilience
Counties Manukau, Waitemata-West Auckland, Canterbury
The Whanau Resilience initiative is a new MSD-related national service focused on creating strong, resilient communities where whānau are supported to live violence-free; and to eliminate violence for the next generation. The programme is in the development phase.
Elder abuse response service
Auckland-wide 
The elder abuse response service is focused on supporting our Pacific elderly who are experiencing, at risk of, or perceived to be experiencing abuse and neglect. The service involves professional and confidential counselling and advice for those seeking help. Follow-up support is also provided by our community workers.
How to access this service
If concerned about elderly abuse, call Vaka Tautua on 0800 825 282 or the Elder Abuse Helpline on 0800 32 668 65. 
Disability information advisory services
Auckland, Wellington, Canterbury
The disability information advisory services (DIAS) is focused on providing independent information and advice to Pacific peoples with disabilities, their families, caregivers, providers, and the general public. This information and advice may include:
Disability support services that are available and how to access them

How to find support and advocacy groups

How to navigate the different disability services

Information related to a specific disability.

 
Most of Vaka Tautua's DIAS coordinators have "lived experience" of disability – as service users or carers/support people.
How to access this service
This service is free and available to everyone. For information and advice, please contact Vaka Tautua on 0800 825 282 and you will be directed to the DIAS team closest to you.
It is important we continue to keep our families and children safe in our homes.
Some Pacific families may be feeling vulnerable. Remember that family violence support services are available. For emergencies please Dial 111.
Pasefika Proud is a Pacific response to focus on community-led solutions that harnesses the transformative power of traditional Pacific cultural values and frameworks to encourage violence-free, respectful relationships that support Pacific peoples to thrive and to build strong resilient families.