Projecting Hope
Maintaining hope in your darkest hour can get you through the longest night. Just ask the Project Hope team, who help to address and alleviate family violence, sexual violence and abuse amongst our Pacific communities by first helping young Pacific people talk about their harrowing experiences in order to heal.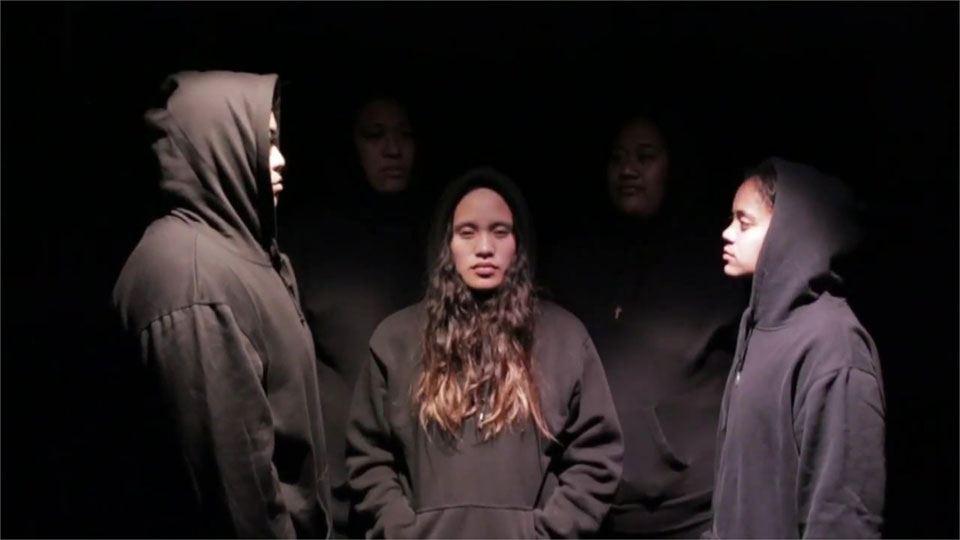 In August 2017 TJ Taotua and Sani Sagala (aka Dei Hamo) of MacMaya Consulting Ltd, met youth leaders Marcel and Isaac from the Mother of Divine Mercy (MDM) Project Hope team.
They discussed collaboration between MacMaya Consulting Ltd, MDM's Project Hope and Pasefika Proud to work with young Pacific people through the development of a project.
The project was to help the young people involved to share their stories and talk about their experiences, to take ownership of their own healing process while also encouraging a call to action and inspiring others.
"The main aim of the project was to tell the real and raw stories of the young people of MDM, in the hope that through their stories other young people can be encouraged and inspired," says TJ.
"Initially they didn't want to speak out, but through the amazing and supportive environment at MDM they were able to be expressive in their approach to their issues, and articulate their view and perspective using creative means such as spoken word, dance, music and singing."
TJ says their faith empowered them to openly discuss their own experiences.
"They had overcome their situation through their faith in Jesus Christ and this is what brought them hope," says TJ.
"They wanted to share that hope with other people who have also experienced what they have gone through."
Hope, despite the struggle.
Hope that's seen them survive.
Hope that whoever their project touches will know they are not alone.
The young people were creative, poetic, and authentic when describing their ordeals. TJ says they referred to it as a 'raw representation' of their struggles.
The key message was to allow young people to tell their story how they wanted to tell it.
TJ explains that a huge part of the project was allowing them to take ownership of the process from start to finish.
"We also allowed room for organic creativity, because ideas can change, merge, and develop as the project progresses.
"Trust the process."
TJ was impressed with the honesty spoken from Project Hope's participants, along with their creative process and utmost professionalism.
"They were not only creative in their approach to the project, they learnt the importance of artistic expression in the process," TJ recalls.
The creative output of the project is a video collaboration that will be used by practitioners working with young people who have experienced sexual abuse, physical abuse, verbal abuse, emotional and spiritual abuse, alcohol and drugs.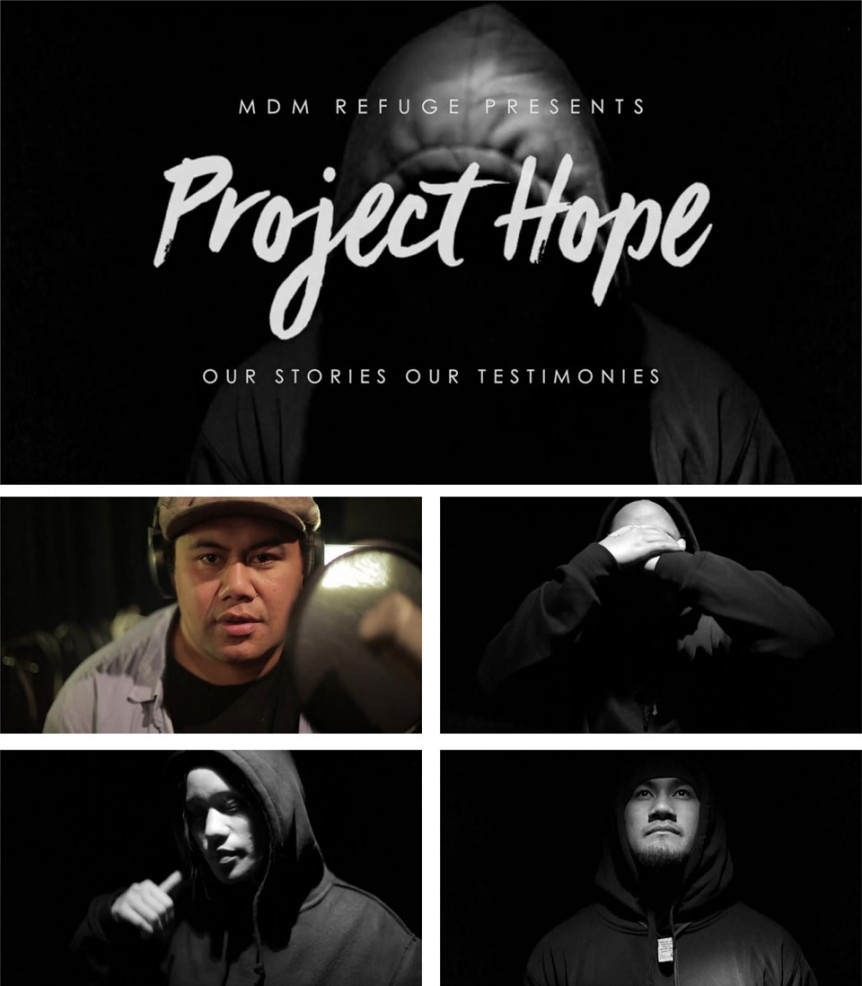 More about Mother of Divine Mercy
*Mother of Divine Mercy Refuge is a 24/7 safe haven for women and children traumatised by family violence. MDM has sports, cultural and social programmes for all those who live at their refuges in Auckland, especially youth.
The MDM youth group, Project Hope, was formed in 2006. Original members were mostly children of rescued mums who attended MDM Refuges, but today the group also includes young people from the wider community.
Located at: Avondale Rd, Avondale, Auckland 1026
Phone: 09-820 0453
Get Help
If you have experienced family violence or would like to talk to someone about how to keep you or your family safe, call or txt 1737. For online help you can ask Aunty Dee.
If it is an emergency call 111.