Pasefika Proud Breaking Silence with Stuff
Following the strong traction of Pasefika Proud's Say Something video, in which ELIM Porirua Church participated in to raise awareness of family violence, Ace, Landa and their son, Lavakhi, who played the family in the short film, have participated in an upcoming docuseries for Stuff, made with the support of NZ On Air. The eight-part docu-series on domestic abuse titled Breaking Silence will launch on the Stuff website this Saturday 6 June.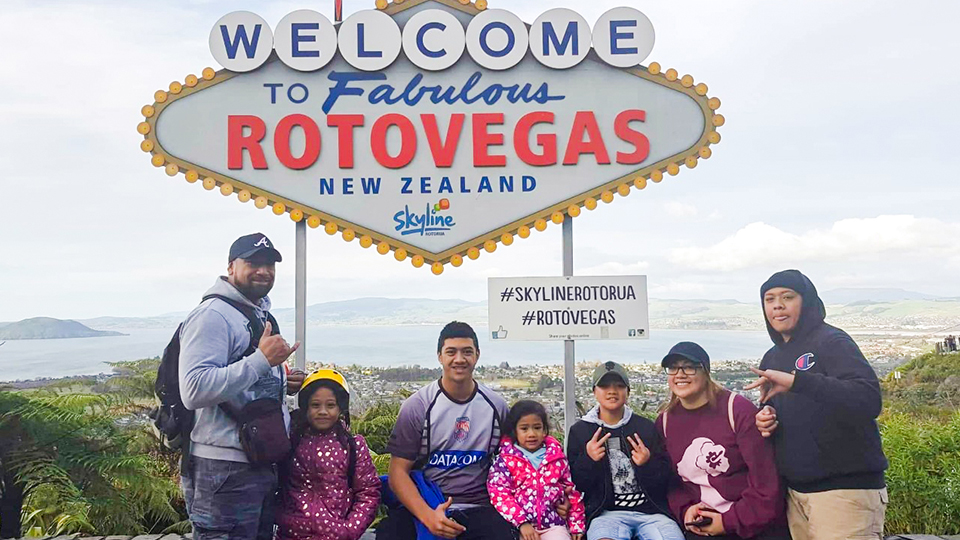 In July 2019, Pasefika Proud released Say Something, a family violence prevention video produced by Porirua ELIM Christian Centre and created to help break the cycle and raise awareness about family violence and to promote the message that it's okay to say something, to speak out.
The video accumulated more than 220,000 Facebook views alone and was widely shared.
Those who saw it and those involved came away ready to break the silence of family violence.
Stuff's upcoming docuseries Breaking Silence will help them and our communities do exactly that as it looks into the silent epidemic.
Ace, Landa and their son Lavakhi Tolai who played the father, mother and son in Pasefika Proud's Say Something video were interviewed by Breaking Silence for the eight-episode series in which they reveal the impact of domestic abuse in their lives.
The Say Something episode will be released on June 13.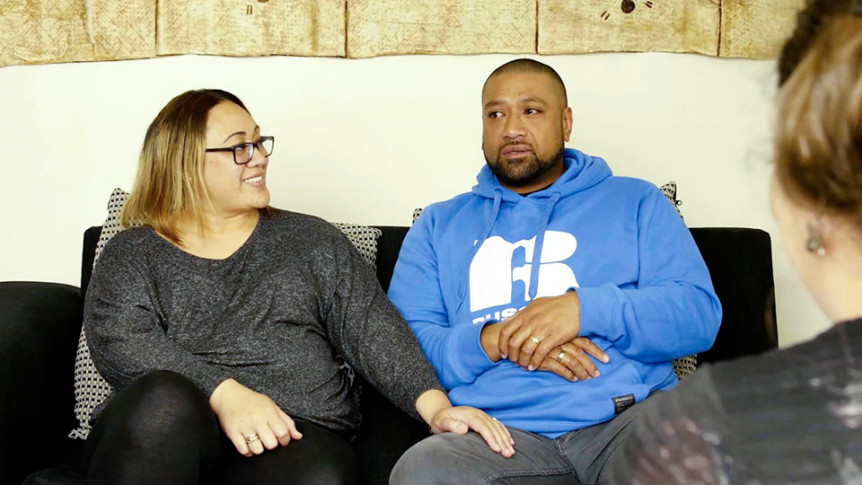 Ace and Landa Tolai
Pasefika Proud spoke to Landa Tolai about the Breaking Silence interview and how being a part of the original Say Something video significantly contributed to the good space in which she and Ace now find in their family.
"We dealt with a lot of unresolved issues during the making of the film, just stuff that we thought we had dealt with, but which just came back up while shooting Say Something," recalls Landa.
"We noticed that these things were happening, then thought' 'Where's this coming from'?"
Both Landa and Ace, who survived abuse during their own childhoods and faced family violence earlier within their own family, say they had to re-evaluate where they were as a family.
Since the making and release of Pasefika Proud's Say Something, Landa says they've been thriving.
"Ever since being involved the making of Pasefika Proud's film, we've been in a really good place," she says.
"When we feel issues coming up again, we know to deal with them straight away and not to leave it."
She prays that the more people who hear and see their story and can find help in it, the better.
"We're big on promoting any help to end violence and abuse," Landa says, "and Pasefika Proud is helping our people to see that family violence is not okay. We 100% support that."
Hear from Ace, Landa and their son Lavakhi in part-eight of Breaking Silence, which begins tomorrow Saturday June 6.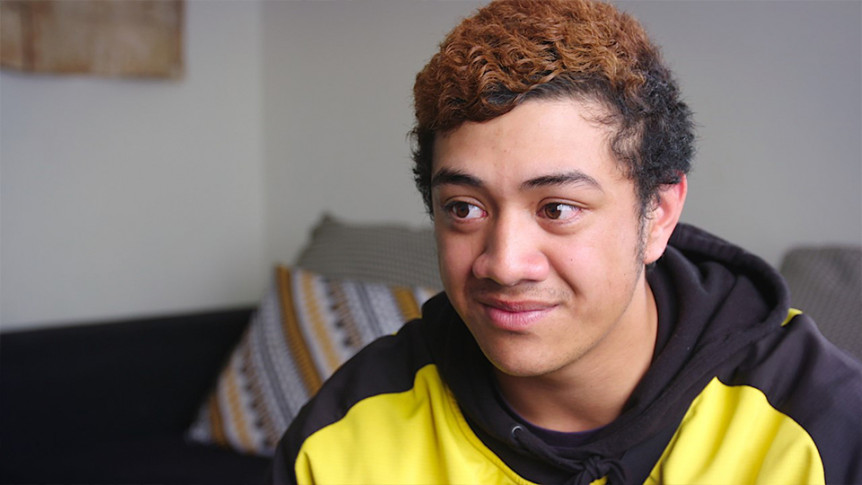 Lavakhi Tolai
About Breaking Silence
New Zealand's domestic abuse statistics are grim, and often too easy to be swept under a rug of silence.
Our nation has the highest rate of domestic abuse per capita in the world. Every hour New Zealand police attend 12 domestic violence incidents and almost 60,000 women and children are referred to refuges each year. What's also shocking is that 80% of domestic abuse incidents are not reported. Domestic abuse extends beyond social, financial, education and ethnic boundaries.
It is all our problem, and nobody escapes.
In this compelling new eight-part series for Stuff we open wide the issue of domestic abuse in New Zealand.
The only way to combat this is by speaking out, raising awareness and providing help for those who need it the most.
Watch episodes on Stuff.co.nz
Previews of Breaking Silence will be released here:
facebook.com/MagneticNZ
Watch the original ELIM Say Something video here:
facebook.com/pasefikaproudnz/videos/497249067771790/
Read about how the video impacted those involved in its making:
pasefikaproud.co.nz/stories/tackling-the-silence-of-family-violence/
GET HELP
It is important we continue to keep our families and children safe in our homes.
Some Pacific families may be feeling vulnerable. Remember that family violence support services are available. For emergencies please Dial 111.
Click here for resources and links to available service providers.
Pasefika Proud is a Pacific response to focus on community-led solutions that harnesses the transformative power of traditional Pacific cultural values and frameworks to encourage violence-free, respectful relationships that support Pacific peoples to thrive and to build strong resilient families.