Pacific Perspectives on Family Violence
The New Zealand Family Violence Clearing House is the National Centre for family and whanau violence research and information. Researcher, lecturer, and PhD Fuafiva Fa'alau, from the University of Auckland Faculty of Medical and Health Sciences, along with co-author Sharyn Wilson, BCouns, MNZCCA, and director of Soul Talk Auckland collaborated in a paper titled Pacific perspectives and family violence in New Zealand in order to accommodate Pacific worldviews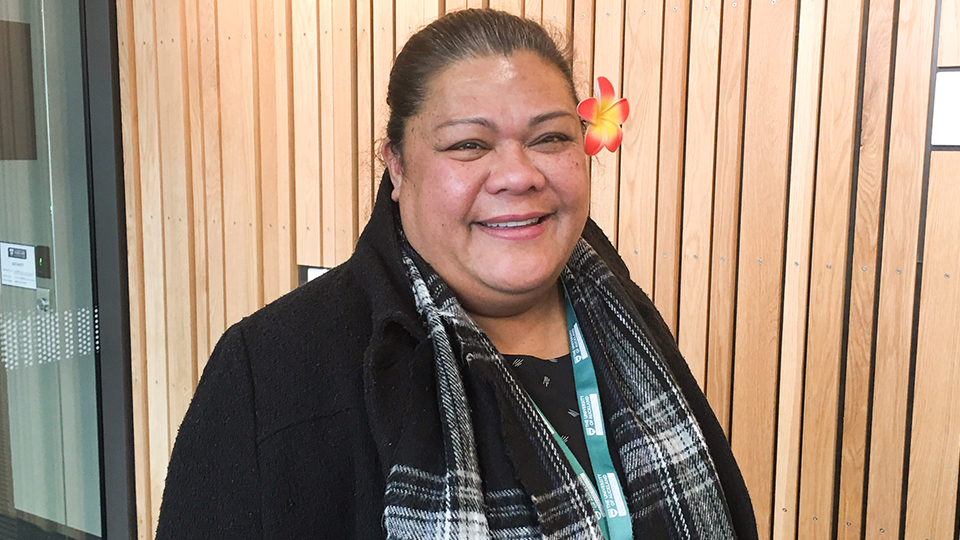 Researcher, educator and PhD Fuafiva Fa'alau
While Pacific peoples experience significant family violence rates in Aotearoa New Zealand, mainstream family violence initiatives and programmes are not usually effective for Pacific peoples. Using Western tools and ideologies for interventions is not ideal for addressing family violence issues for Pacific families and communities, given the differences between common Pacific perceptions and meanings around violence issues. 
There is a need to accommodate Pacific worldviews to deliver meaning and information around violence into policies, funding allocation, and strategies developed by the government. Funding criteria should allow each provider to develop a service that reflects their organisation's philosophical base, incorporating the Pacific cultural norms and culture within which it works.  
Bridging the gaps between micro and macro practices will have a higher possibility of accountability and monitoring outcomes of current policies, and funding allocation needs to be more transparent 

Interventions and therapies for Pacific communities that acknowledge cultural diversity should be used where appropriate. The 'one size fits all' approach provides limited ability to consider the diversity of Pacific families' cultural backgrounds, paths to violence, and required interventions. Family violence is complex, which requires practitioners to match interventions to a wide range of people and different types of family structures. 

Holistic approaches to intervention and prevention for Pacific communities need to be utilised in addressing the complexities of cultural, communal, and church issues when working with survivors of violent abuse and perpetrators of violence. 

Currently, access to culturally safe therapy is limited. Selected therapists, many of whom are not trained to work with Pacific communities, are appointed as part of many funded initiatives and programmes targeting violence. 

'Family' in Pacific culture is central to people's being. Therefore, individuals usually identify themselves within the context and relational connection to their families or communities. Working from a holistic approach means working with the whole Pacific family to address and prevent family violence and monitor the progress after the intervention. 
The authors argue that holistic, collaborative, and collective approaches to addressing family violence for Pacific families are essential for their healing process. However, they add that there is currently a mismatch between macro policies and micro-practices in family violence and prevention service delivery. Such mismatch contributes to disparities and inequities, affecting Pacific families' lives and well-being in New Zealand. They propose that transparent integration of macro-level policies and micro service provision has significant potential to enhance effective outcomes for Pacific families.  
The paper's structure presents a critical analysis and interpretation of the information available about family violence using a Pacific lens. The approach used is based on our philosophy of how and why these issues exist in Pacific communities. We provided ideas on how best to address them. We (as authors) worked at management and governance levels and service delivery levels in social services. Therefore, we have a holistic and grounded understanding of how and why these issues exist. Consequently, bridging the gap between the two levels is a good start towards positive changes. We need to acknowledge and recognise the need to translate and create Pasifika discourses of understanding to deliver meaning and information around violence.
Fuafiva shared more narratives around having trained therapists working with Pacific families. She argued that the education curricula for training social workers, counsellors, and psychologists are dominated by Western theories of cognitive behavioural therapies and psychoanalysis. What is lacking in these curriculums is the inclusion of Pacific framework modules based on Pacific worldviews of well being and wellness. Fuafiva added that if a Pacific module is incorporated alongside the mainstream training curriculums, the 'how' question is the main challenge. How exactly these Pacific models and frameworks are being incorporated and taught, especially with students and practitioners who are non-Pacific, have multiple identities and with diverse positionalities. Fuafiva and her co-author are looking into training modules and resources that may address this 'how' question. Fuafiva said, the passion now is to use their governance and management experience to provide appropriate services to mentor Pacific services. More importantly, she is looking at using her skill in developing courses and training modules to produce a useful program for training and upskilling practitioners who wish to work with Pacific communities. Working at both levels gave them the experiences that equipped them with the knowledge to produce tools and educational resources required to address these gaps for Pacific communities.    
Fuafiva is also an active researcher as part of her portfolio with the University of Auckland. One of the projects that she is currently working on is 'redefining the social construct of depression through Samoan worldviews of wellnesses.' The findings from this project are available at the end of August. Fuafiva is currently looking for funding to do a research project looking at 'diagnosis and therapies for dementia for Samoan communities' given the high number of Pacific peoples diagnosed with dementia. She shared that her research approach focuses on what she knows best: we are Pacific, we are Samoan, and we have collective/cultural worldviews and diverse life experiences. 
Fuafiva adds, "We have to look at our families' narratives and meanings about how these issues came about and how it affected them. We need to find the roots of these issues, whether it is family violence or mental health issues. Only then, can we diagnose and develop therapies that will support our families to address these issues." 
Fuafiva argues that our Pacific peoples are being diagnosed using Western diagnostic tools, and she questions the cultural appropriateness of these tools, saying that "we need to understand these diagnoses, the questions asked, the meanings, and how are they being asked of our elderlies." 
Fuafiva wants to provide work in and at the community level. Outside of her role at the university, she is also a director of the Sea of Islands Services, which specialises in service mentoring and community evaluation. She also wants to conduct more research on Pacific health and social services in the communities.  
Fuafiva is very proud of her fa'asinomaga (identity). She was born and educated in Samoa before she migrated to New Zealand at the age of 20. Her parents, the late Iliai'a Fa'alau Ese and late Felila Fa'alau Ese were from the villages of Vailele, Magiagi, Salani, and Letogo.
DOWNLOAD FROM OUR RESOURCES (Pacific Perspectives on Family Violence in Aotearoa New Zealand)
Pasefika Proud Pathways for Change 2019-2023 Pacific families and communities are safe, resilient and enjoy wellbeing.
Click here for resources and links to available service providers.
(external link)
Pasefika Proud is a social change movement – 'by Pacific for Pacific' – to boost wellbeing for Pacific families and transform attitudes, behaviours and norms that enable violence. Our name and strapline embody our strengths-based, community-led approach:
Pasefika Proud: Our Families, Our People, Our Responsibility