Overcoming the Odds
The West Auckland suburb of Ranui has experienced its share of family violence. But when the community-minded couple of Rob Luisi and his wife Emelita (Zee) Luisi were invited to attend a community meeting in the west Auckland suburb of Ranui in 1999, they were surprised but delighted to hear what was potentially in store for them.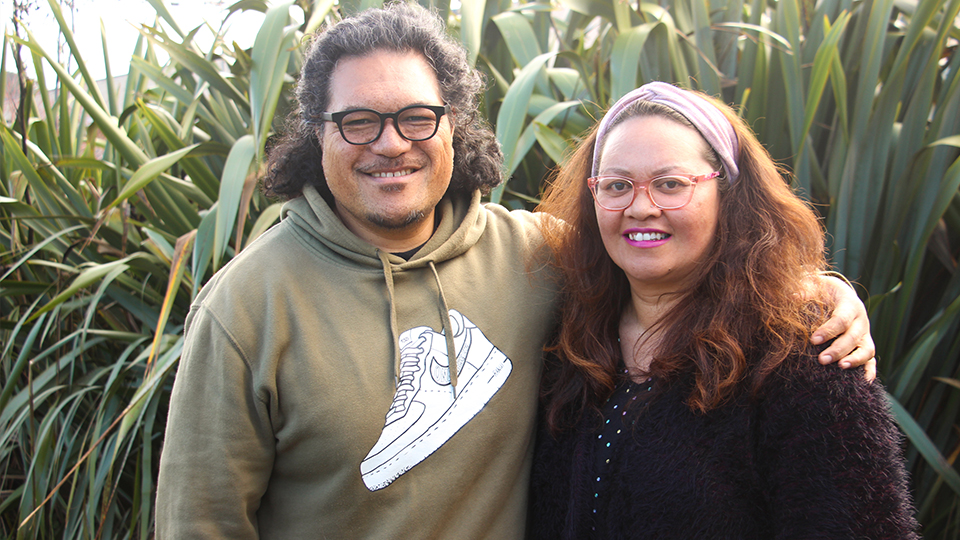 "Following the General Election that year which saw a change in government, we were given statistics showing how bleak the future was for our young people in the area," recalls Rob, whose relationship with Zee spans back to their days as students at Waitakere College.
"The stats showed that people who lived in our area were among the first to regularly not attend high school, to face a rise in crime, violence, including family violence and increasing unemployment."
That stark message given by local government officials riled a number of attendees, including himself and Zee.
"I thought those statistics they showed us couldn't be right. Sure, bad stuff happens occasionally, but plenty of good things happen in Ranui, too," recalls Rob, whose parents came from Niue, with his mother from Mutulau in the 1960s and his father, from Hakupu in the 1970s.
"The first person I thought of was my younger 12-year-old brother and his mates. Sure, they made some noise and loved to play hoops and breakdance on cardboard. But they weren't looking for trouble."
The West Auckland Pacific community emerged in the 1970s and 80s as many families moved away from the traditional inner-city suburbs, such as Grey Lynn and Ponsonby. New Pacific arrivals to West Auckland changed the suburb's nickname from Ranui to 'Samui'. Meaning Samoa."
In 2002 Ranui 135, named after the bus route to and from the city's fledging West Auckland suburb, emerged as a grass roots initiative started by local residents who wanted to contribute in a positive way to the community.
Alongside Rob throughout their journey is his wife and business partner Emelita, nicknamed Zee, from the villages of Lotopai and Moto'otua in Samoa. Upon arriving in Auckland, her family initially lived in Mangere, then Kingsland and Grey Lynn, but are now westies (from West Auckland) for close to half a century.
As one of Auckland's fastest growing suburbs, the youth focus in Ranui was strong, along with the urgent need for students to embrace education as the pathway to the upcoming digital world.
"There was a massive priority for the incoming Government towards youth, the environment and focusing on the rapidly growing digital space, which couldn't be ignored," says Zee.
"We found a lot of our young ones adapted to that space quickly and, over the following years, we were able to provide them with access to learn how to design and facilitate their own programmes as well."
The positive work attracted volunteers from increasingly diverse backgrounds.
"While we cover a range of Pacific ethnicities, including Samoan, Tongan, Tuvalu, Cook Islands, Kiribati and Niue, we attract non-Pacific people to our space, too," says Rob.
"They enjoy the work we do with them because we see them for what they are, young people with so much potential, not troubled youth that need to be fixed," says Zee, who cut her teeth in youth work at the Manukau Youth Centre with Alan Va'a, renowned for his longstanding community work in South Auckland.
"We know what we're good at, which includes connecting and building relationships, and we have experience with our own challenges in our lives and within our families," Zee adds.
"Because we grew up here, there's a level of accountability with all of our work, including family violence. Whether it's bumping into young people and their families on the street, in the supermarket, sports field or taking a walk through the neighbourhood, people know.
"But we also like the fact that people know us and talk to us, particularly if it is related to family violence and the potential of it being repeated. There was a spate of deaths a few years ago which shocked the Ranui community," she recalls.
"But there was lots of support, too. When we hear good news about the successes, we acknowledge it. When we started Ranui 135 we weren't thinking about how many of our people were going to keep out of jail. We're thinking, 'Are these families coping?' Am I good? Are our families that we're connected to good?' And from that we gather that certain people can do certain things of genuine value at certain times."
While Ranui 135's ethnic presence increasingly diversifies beyond Pacific peoples, Rob's proud of how their work continues to grow and evolve.
"We met a challenged kid at primary school, following his transition to adulthood which we engaged in throughout," Rob recalls.
"It's a generational approach that doesn't end for us. It's rewarding because a lot of it is activated by them. Our door is never closed and people just drop by. The biggest challenge for our Pasefika youth is recognising what is intrinsic and natural for them. We're grateful to be in a position where we can help."
For Zee, it's also important Pacific values remain at the fore and continue to lead the conversations at events, as opposed to being invited.
"It has always been a challenge for Pasefika women, but we're really coming through now, which also includes our Pasefika male leaders who are in 100% support for what we're doing. We're able to do things as founders, leaders and genuine partners."
For Rob, going to Niue for the first time since he was an 11-year-old in the 1980s remains a priority.
"We Niueans tend to take our homeland for granted," he says.
"But it's actually one of the easiest spots to get to. There's so much history, like the rivalry between people from the northern and southern parts of the island and the rugged beauty of Niue."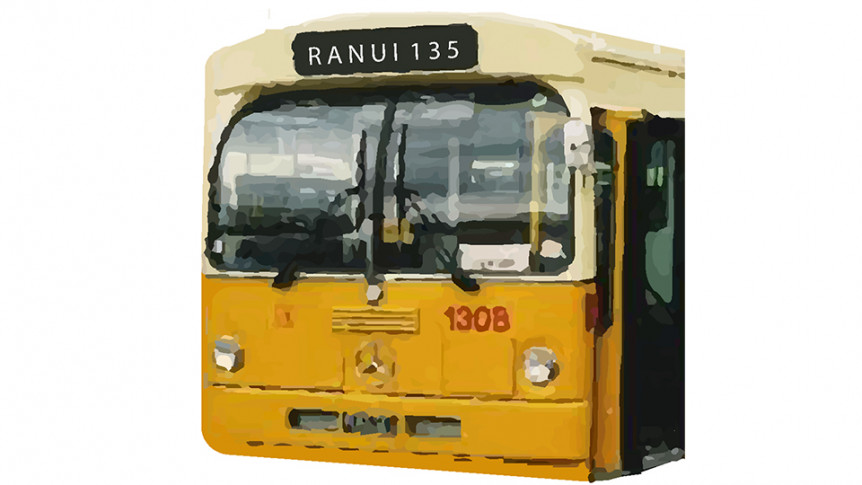 Written by Robert Luisi, Ranui 135
"Tutu ka, tutu ka, manu folau, Ka helehele tipa e
Koli fakalifa e manu folau, Ka helehele tipa e
Tipa, tipa aio e ka tiale
Koli fakalifa e manu folau, ka helehele tipa e!"
This is an old Niue chant that I sang with pride as a kid. I never knew what it meant but it made me feel more Niuean when I sang it. Recently when I asked my father about its meaning, he told me a story when I just wanted a 2-minute explanation. He said the chant was so old that it was hard to translate accurately into English, but essentially it was a story of our ancestors celebrating the arrival of storm birds, as it was an indication that the storms would miss Niue. At the beginning of his story I was rolling my eyeballs (in my mind, of course) thinking here we go with another tale. By the end of it, I was extremely grateful to my father for this taonga that I can now pass on, not just as an item of performance culture, but as a piece of treasured oral history.
For more information CLICK HERE
Pasefika Proud Pathways for Change 2019-2023 Pacific families and communities are safe, resilient and enjoy wellbeing.
Click here for resources and links to available service providers.

Pasefika Proud is a social change movement – 'by Pacific for Pacific' – to boost wellbeing for Pacific families and transform attitudes, behaviours and norms that enable violence. Our name and strapline embody our strengths-based, community-led approach:
Pasefika Proud: Our Families, Our People, Our Responsibility