Breadcrumbs
Home
/
Stories
/
Nga Vaka o Kāiga Tapu Reclaiming and revitalising culture as the basis of wellbeing
Nga Vaka o Kāiga Tapu - Reclaiming and revitalising culture as the basis of wellbeing
When Pacific peoples are victims, perpetrators, or witness family violence it is important they receive the best advice and support. Part of that is about growing the family violence knowledge and skills of those working in the community in a professional capacity or on a voluntary basis to provide services to Pacific peoples.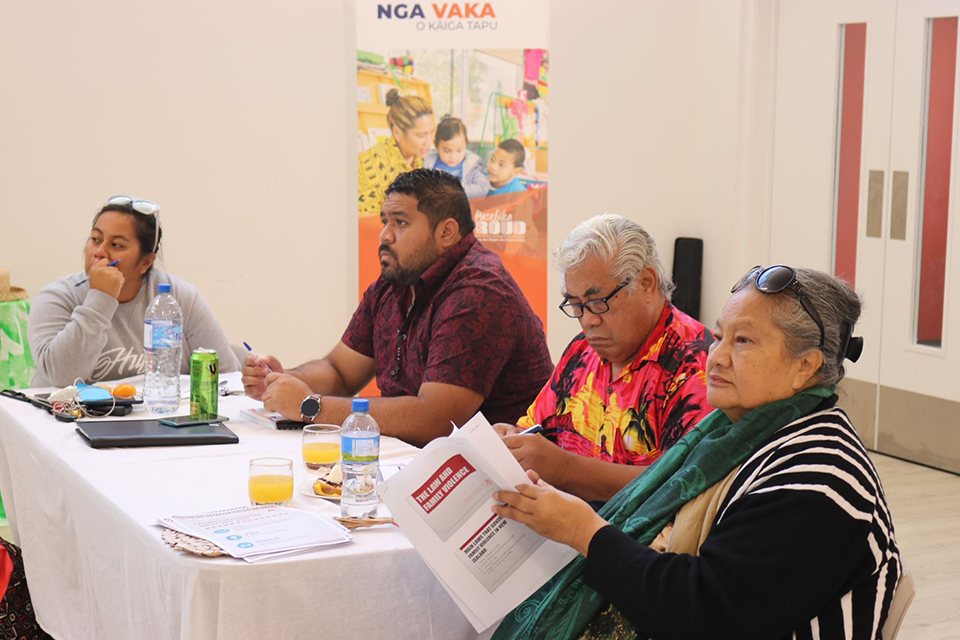 A key Pasefika Proud milestone is Nga Vaka o Kāiga Tapu (Nga Vaka). Nga Vaka is a community developed, community owned and community mandated, providing overarching conceptual framework and eight ethnic-specific cultural frameworks to prevent and address family violence in Aotearoa, New Zealand. The frameworks are rich with ethnic-specific values and concepts on the understanding that culture must be the basis for constructing any solution to family violence.
The Pacific Family Violence Prevention Training Programme (PFVPTP) is part of the Nga Vaka o Kāiga Tapu framework. Nga Vaka o Kāiga Tapu sets out the key cultural concepts and principles that promote family wellbeing for each of the eight ethnic specific Pacific communities living in Aotearoa NZ: Cook Islands, Fiji, Kiribati, Niue, Samoa, Tokelau, Tonga, and Tuvalu.
The PFVPTP is developed to build the capability of Pacific providers and practitioners by providing culturally appropriate responses to Pacific individuals and families affected by family violence. However, there is a low number of Pacific practitioners in New Zealand therefore the PFVPTP allows for people of influence in the Pacific communities to be part of the training.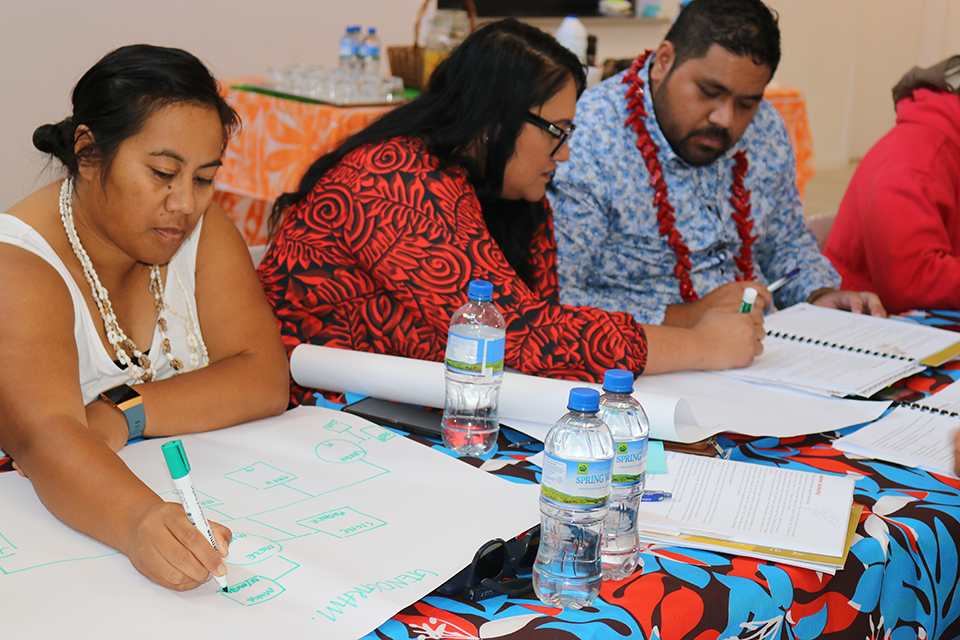 Nga Vaka o Kāiga Tapu's training programme commences July 2022 with the first session on the Friday 22nd July. See full schedule HERE
Run by South Auckland social change organisation The Cause Collective with a series of 1-day face-to-face workshops.  The goal of the programme is to build the capability of family violence practitioners and service providers to provide culturally appropriate interventions to Pacific victims, perpetrators, and their families. It is also targeted at non-Pacific practitioners who deal with Pacific families.
Practitioners can see the new training calendar and register on the Pasefika Proud website HERE
The 2022 programme includes an online introductory training module which must be completed before registering for workshops. The online module can be completed at your own pace and generally takes around 4hrs. Upon completion you can then register for as many workshops as you want without having to do the online programme again. More information is provided upon registration
The online programme will help learners gain an understanding of the theory which underpins Pacific cultural competency, to reflect on this theory as it applies to their practice, and to adjust their practice accordingly.
For more information contact: Manu Bennett at manu.b@thecausecollective.org.nz. 
CLICK HERE for more information on Nga Vaka