Breadcrumbs
Home
/
Stories
/
Nga Vaka Fono emphasises importance of culture in preventing Family Violence
Nga Vaka Fono emphasises importance of culture in preventing Family Violence
The Pasefika Proud-sponsored The Nga Vaka o Kāiga Tapu: Pathways to Wellbeing Fono on February 22 at Auckland's Waipuna Hotel highlighted family violence prevention by delving into culturally responsive ways for our Pacific communities to address the issue and move forward. See some photos from the one-day event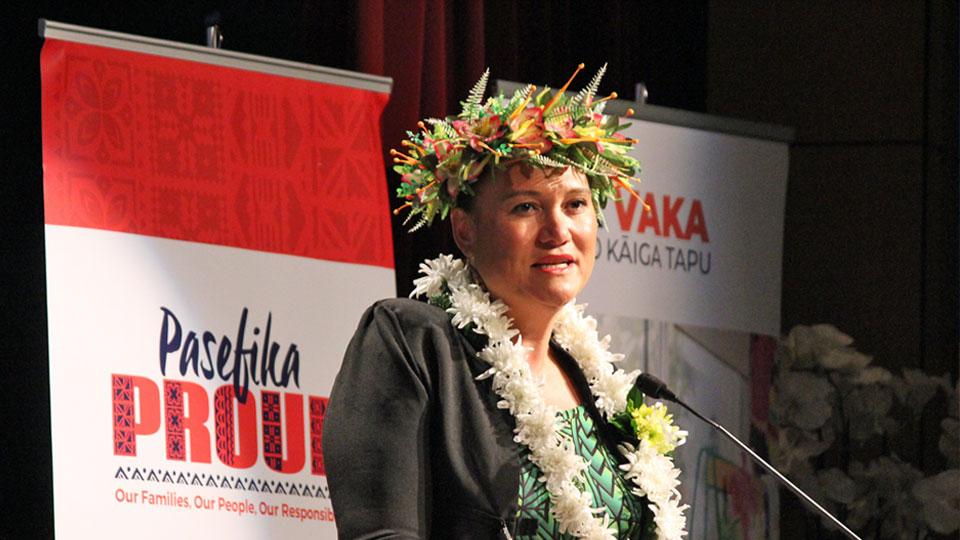 The Nga Vaka o Kāiga Tapu frameworks which are part of the Pasefika Proud campaign delivered by Alliance Community Initiatives Trust (ACIT), is a strengths-based approach to addressing family violence through clear and consistent messaging around building strong families using culturally appropriate methods.
The programmes provide participants with the cultural values and concepts to help achieve family wellbeing, especially when dealing with family violence.
The free The Nga Vaka o Kāiga Tapu: Pathways to Wellbeing Fono provided a platform for our Pacific people to discuss the importance of culture in preventing family violence in Pacific communities, and how principles and core values in the different Pasifika cultures can protect as well as restore wellbeing to Pacific individuals, families and communities.
Facilitators from the eight ethnic specific programmes (Tonga, Samoa, Cook Islands, Niue, Fiji, Tuvalu, Tokelau, Kiribati) greeted Fono delegates in their native tongues following a screening of the Mother of Divine Mercy's Project Hope video.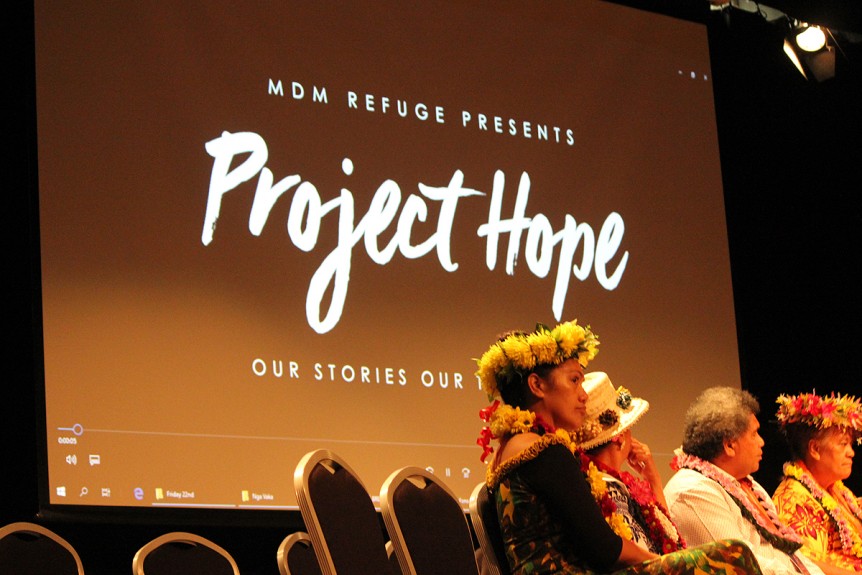 Tongan Rev Setaita Veikune gave a stirring opening prayer, prefacing it with a call to churches and church leaders to be more reflective on the role of women and young people in our communities.
"As a church leaders, I call ourselves out. Do women and children have a voice and are they able to contribute to the theology of our church communities?
"Look at the governments. We have a female Prime Minister and many Pacific women who are heads of ministries and parliamentarians.
"Are we welcoming and supportive to those in our communities who experience violence or do we try not to confront this issue because it is too shameful and culturally disrespectful to talk about?
"Are our churches a safe space?"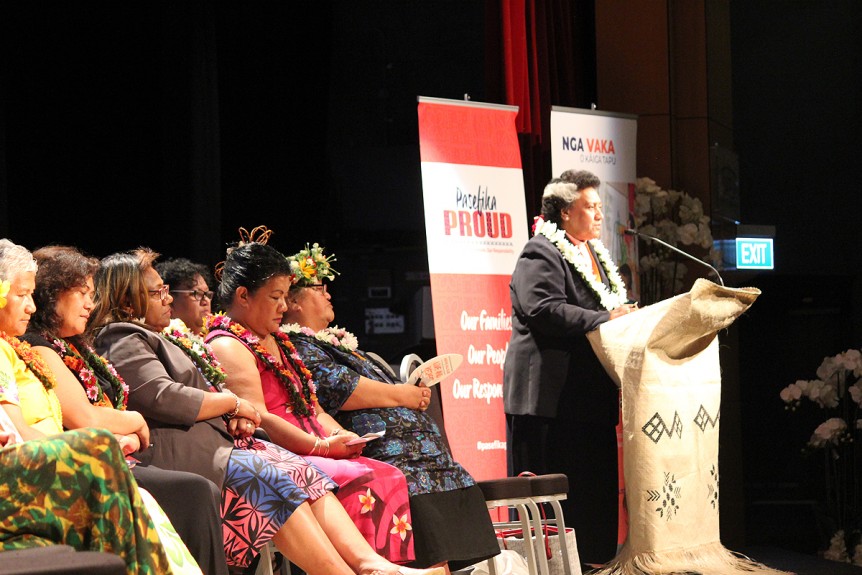 The reverend's questions were discussed throughout the day, with the help of international keynote speakers, Samoa Ombudsman, Maiava Iulai Toma from Samoa, and well-renowned Tongan academic and poet Professor Konai Helu Thaman from the University of the South Pacific in Fiji, who offered insights into the question of culture's importance when it comes to preventing family violence.
Policy influencers, Charles Waldegrave and Tafaoimalo Loudeen Parsons from the Family Centre Social Policy and Research Unit also spoke.
It was a brave Salu Uepa, however, who brought the theatre to tears when sharing her personal experiences with sexual and family violence - putting a face on the stark statistics and personalising an issue often dehumanised by stats and facts.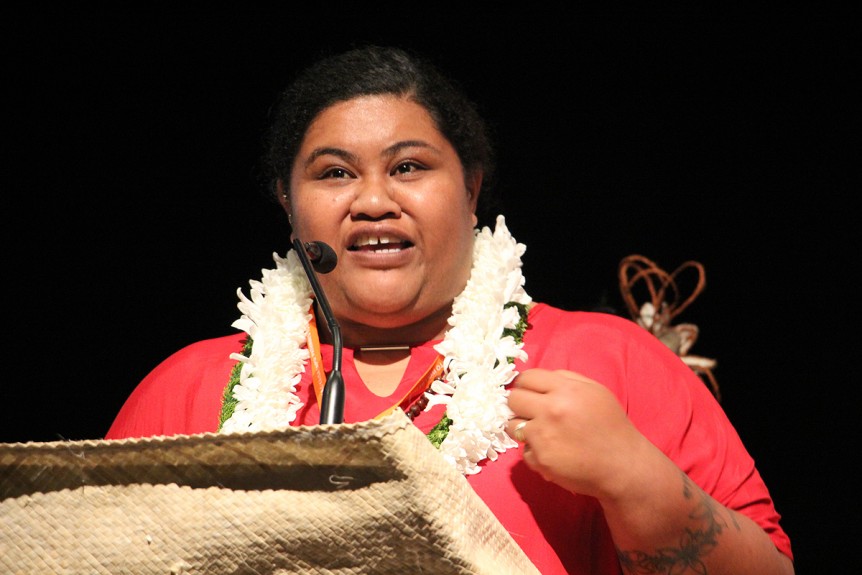 Research shows Pacific people are less likely to report instances of family violence, despite Pacific young people being three times more likely to be exposed to family violence. Reasons for not reporting instances to the police include not wanting to bring shame on their family, fear of any repercussions, cultural barriers around language and feeling like they will not be treated fairly if they do so.
Dr Thaman put it most succinctly in her address talking about our culture giving us our identity.
"Our culture connects us to the moana and to each other. Let us nurture these connections for the benefit of our people.
"There are many core values that are common throughout the Pacific - whether you're talking about relationships, the va, respect or aroha, ofa so where I think you can start is by looking for common values."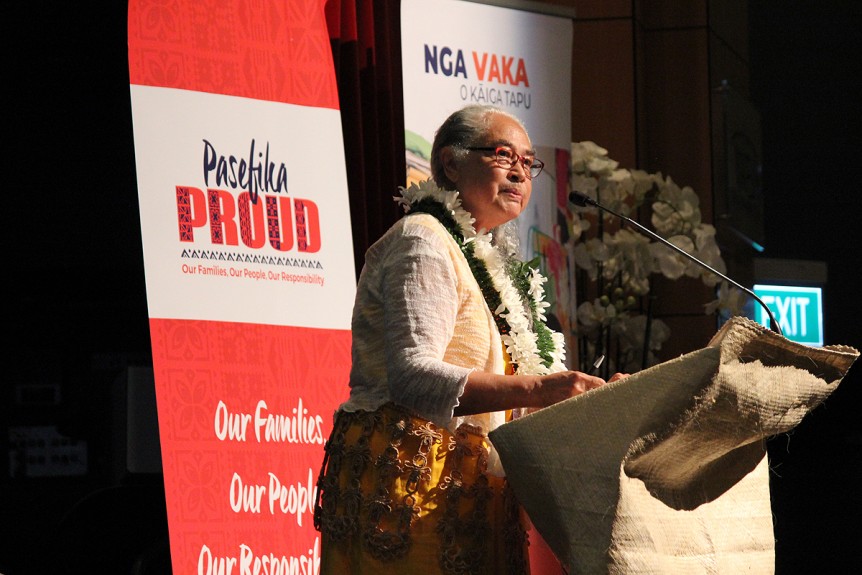 To see more photos from The Nga Vaka o Kāiga Tapu: Pathways to Wellbeing Fono, click the link to head over to our Pasefika Proud Facebook Nga Vaka Fono photo album.