New data website hopes to help improve Pasifika wellbeing in Aotearoa
Figure.NZ, supported by Stats NZ, launched a free website which brings together data for and about Pacific people in New Zealand. It also gathers reports, research, and a list of experts who can help give important Pacific context to the data.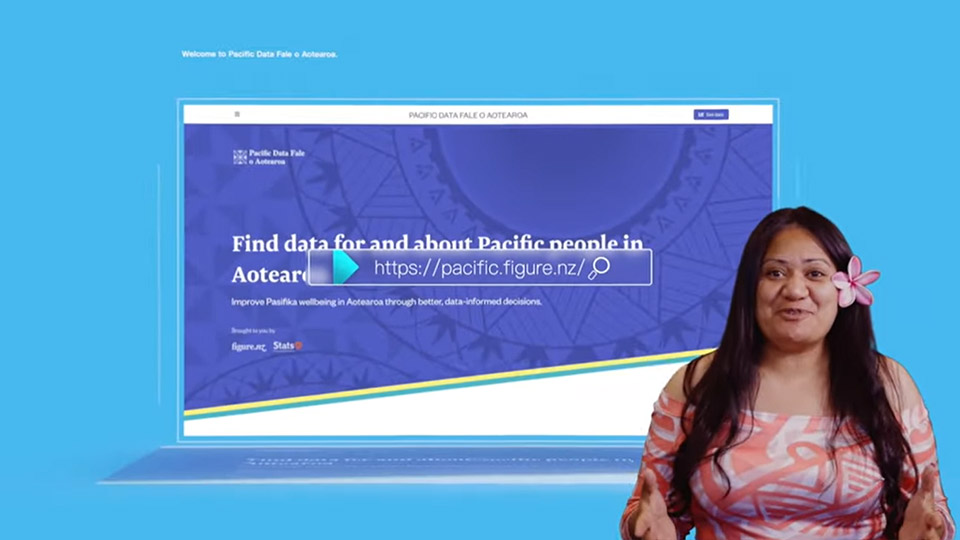 The website hopes to help improve Pasifika wellbeing in Aotearoa through better, data-informed decisions. It is believed that access to quality data is fundamental to good decision making, and can be a valuable tool for communities.
"We know quality data can help Pacific people, and those that help serve Pacific communities in Aotearoa. Yet quality data for and about Pacific people can be hard to find and use. We want to help people find useful data that can help them fund projects, grow business, advocate and solve issues concerning Pacific people" says Ngapera Rile, the CEO of Figure.NZ.
Figure.NZ have been working for 9 years to help open data in ways that everyday people can use. In 2020 Figure.NZ launched a pilot project (Pātaka Raraunga - a free Māori data website) which prompted requests from members of the Pacific community, for something similar for Pacific.
The better part of a year was spent talking to Pacific leaders in Government, data, academia, business and community to understand the needs, challenges and concerns around accessing Pacific data in New Zealand. The results of the talanoa shaped the website.
"We want to help people find and use reputable information on the things they care about. We also build tools to help data get used in helpful ways", says Rile.
"Figure.NZ and StatsNZ share a passion and vision to help Aotearoa thrive by accessing quality data that improves lives today, and for generations to come. It's wonderful to work alongside the many teams and staff in Stats NZ to publish more Pacific data".
Figure.NZ want to acknowledge the Pacific community in Aotearoa for their contribution to the building of this tool. "There are hundreds of incredible people we have engaged with, and learnt from, but I'd like to acknowledge a special few who have guided us on this journey" adds Rile.
In 2022 Figure.NZ will be hosting a series of free Pacific data webinars and workshops around the country, showcasing Pacific data experts, and teaching people how to find and use the Pacific Data Fale. Click here to register interest.