Fishing for Answers
To Kiribati people, fishing is way of life, reflective of traditional behaviours and norms handed down in each generation.
For a group of i-Kiribati men based in Warkworth bordering Northland, the opportunity for a fishing trip facilitated through the Mahu Vision Community Trust provided an opportunity to talanoa, open up and discuss approaches to keep their families safe and to pass on the skills (including their love of fishing) to benefit the participants and their wider community.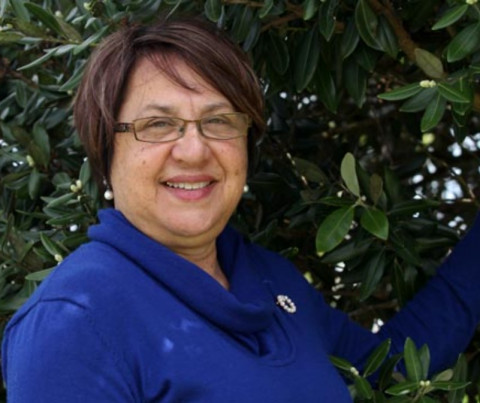 Rosanna Ball is a committed, caring social worker and determined advocate for the Pasifika community under the umbrella of the Mahu Vision Community Trust. This includes advocating for them to receive much needed support and she is thankful for the ongoing support of Pasefika Proud which was key in making it all possible. The support enabled the Trust to purchase necessary items and help bring the men together and enable the opportunity.
"We see this as a pilot programme with many more to come in the future. It was pleasing that the first group were leaders in the community so that they could share their stories with others and have more men keen to attend future fishing trips" says Ball.
"The positive aspect was that most were respected leaders within the community and it generated a more intimate get-together. One of the younger men who went said he found it transformative as he had been in a very low space before going."
The men went to Rangitoto which is an Island in the Hauraki Gulf near Auckland. The group stayed at a bach and despite having no power and a long drop toilet, the men quickly bonded and felt they had all they needed. They caught a decent haul of fish and shared their stories over an evening feast from what they had caught. Healing usually happens after the conversations and rituals around committing to positive change.

Mikaira Pau is a family, community and cultural practitioner for Te Korowai Aroha O Aotearoa who also works with the Mahu Vision Community Trust. Pau facilitated and accompanied the men on the trip.

"Part of what I'm facilitating is around rituals. It's about trying to keep it all authentically Pacific and finding the Pasefika Proud way of communication. Culture is a wonderful way to navigate trauma and help change behaviours, and healing usually happens after the conversations and rituals around committing to positive change", Pau says.
KATEIRA MA RABAKAURA BON KINAAKIRA
Our culture and our knowledge are our identity
TI NA IKAREKEBAI N TOTOKOI KIRIWE I NANON MWENGARA
Let us keep our homes violence-free
---
A PASEFIKA PROUD FOCUS is on 'ethnic-specific for Pacific', 'change-ready' communities/ supporting local approaches. The focus includes locations with Pacific populations and recognised social issues; however, the key criterion is on locations where communities are 'change ready'. This includes having identified needs and solutions, community leadership and opportunities to harness existing community assets. The approach involves multiple levels of response and engagement, informed and led by local communities.
THE PASEFIKA PROUD MOBILISING COMMUNITIES change strategy focuses on supporting communities to identify their own issues and solutions and to lead positive change for Pacific families. The following strategic priorities provide the focus:
Ethnic-specific community focus (taking into account the diversity within each ethnic-group)

'Change ready' communities/supporting local approaches

Faith-based support – utilising existing influence, connections and reach

Pacific youth – youth voice is central to Pasefika Proud change activity
Read more on the Pasefika Proud principles