Family violence message hits home
A workshop to provide Pacific males with support to understand the importance of family without violence has been hailed as "an awesome experience" by participants. Put together by The Fono and supported by Pasefika Proud the theme of the workshop was "Love is my Language'.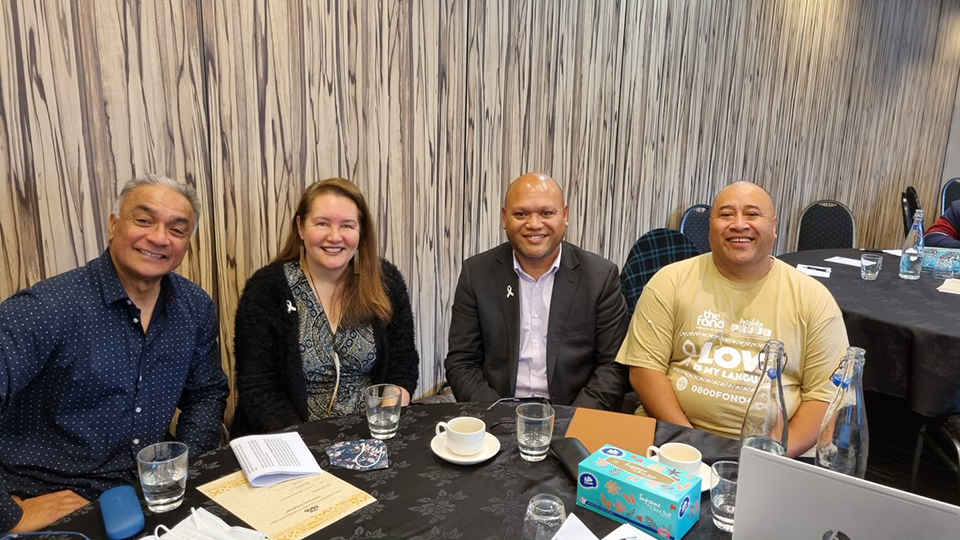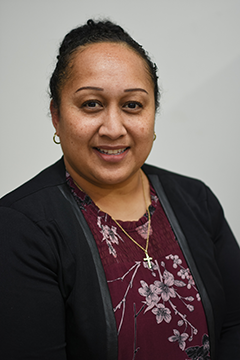 Tima Hunt, team leader of Family Harm Services at The Fono, said the organisation tried to hold such a "significant event" at least once a year to continue its support system for men.
"The workshop aimed to offer support to Pacific males to understand the importance of family without violence," Tima said.
"It was a way to come together as brothers to support each other and hear inspiring stories from those who have experienced domestic violence in the past and how, or what, they did to overcome that."
With that in mind the workshop heard from Eteuati Ete and wife Mele Wendt.
Ete, one half of the Laughing Samoans duo, has in the past opened up about his role in family violence and how it nearly landed him in jail.
The pair spoke from their perspectives, Ete as perpetrator and Mele as victim, to help the men present to understand the wider picture.
Tima said one of the highlights was that after hearing from, and questioning, the pair, many of the men present felt confident enough to speak up and share their stories.
"This event was significant as it's an extension of the journey that involves men who will play a positive role in intervening in the space," Tima said.
Among the comments attributed to participants in the workshop were:
"This was an awesome experience and I hope there are more workshops like these for us men to come together as brothers to talanoa and share how we can support each other to be better partners and fathers".
"Listening to Ete and his wife's experience and how they worked through it has encouraged me to make better choices to improve my relationship with my wife/family"
"What a beautiful couple, I like how they validated that it takes both of them to work through it to end the violence and not the relationship".
Tima said the success of the workshop had given them plenty of food for thought, particularly about the frequency of such meetings.
"We do try and hold ... events once a year, it would be great if we had the opportunity to do it more often, say three times throughout the year to continue this support for our men," she said.
For more information and media contact – email
For more information on The Fono family violence services
You may also be interested in – Ete opens up on family violence
---
Pasefika Proud Principles
The following principles support and guide our work:
Community-led – supporting communities to identify their own needs, and design and lead their own solutions. Community leadership happens at all levels – including in homes, churches and sport and cultural settings. Pasefika Proud taps into and nurtures those community leaders, influencers and role models who are able to inspire and support positive change.
Strengths based – drawing on Pacific cultural values to strengthen communities, build resilience and keep Pacific peoples safe. Focusing on assets and dispelling the myth that family violence is part of our various Pacific cultures. This helps to open doors that would otherwise be closed to conversations about family violence.
'Ethnic-specific for Pacific' – working intentionally in an ethnic-specific way to support the development of community-owned, culturally appropriate solutions. Experience and evidence to date suggest that a 'one size fits all' approach is not as effective as one that derives from unique cultural frameworks and strengths.
Diversity / Inclusion – recognising that Pacific peoples in New Zealand are incredibly diverse in terms of culture, ethnicity, migration experience, age, gender, location and many other factors. Acknowledging and understanding our diversity helps us to be more inclusive.
Evidence based – building expertise and an evidence base on what supports positive change / transformation that prevents violence within Pacific families and communities.
Education / Skills focused – supporting knowledge and skills acquisition that builds confidence and capability within Pacific families, communities and services.
Sustainability – acknowledging the complexities and intergenerational impacts of family violence, and focusing on realistic solutions that help to embed and sustain social change at the community level.