Embracing her culture
Jane Malauulu feels immensely proud to see other people embrace her Samoan culture at ASB Polyfest. The year 13 Mangere College student and Samoan Group leader says she draws on the strength of her family's support, built on love, respect and staying connected to her culture, in order to lead.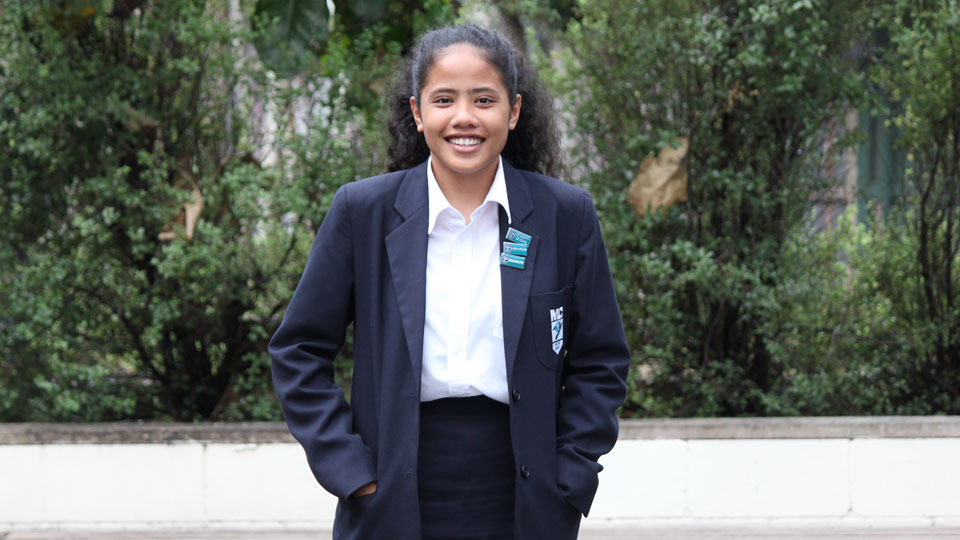 "Nothing makes a family stronger than love," says Samoan-born Jane, who lives with her adopted parents, her biological aunty and uncle.
Her biological parents live in Samoa with her younger sister.
"Love is a huge thing at home, especially because we're Samoan. It's the main thing that we are taught right from being little."
"Our parents teach us love and respect. How we practice it at home is by loving ourselves first and respecting our elders.
"Working together and communication are also very important," she adds.
"Working to support each other in everything we do brings us closer to together."
Jane talks about the support given by her mother and father in New Zealand, as well as other parents of the Polyfest Samoan group, for school and ASB Polyfest.
"The support we get from them is huge, both financially and in terms of all the work we have to do for Polyfest. They do it for our sake."
She says festivals such as Polyfest are also important in a New Zealand context.
"Even as a Samoan-born, I joined Polyfest because I wanted to know more. I want to see how the kids born here embrace the culture," says Jane.
"It's so important to join Polyfest because you learn so many different things about our Pacific cultures and you develop your understanding of them.
"My parents in Samoa and my aunty and uncle taught me that coming into different communities, everyone embraces their own cultures."
From the villages of Lalomanu and Vailoa in Samoa, Jane moved to New Zealand in 2015.
As a proud Samoan, she uses her culture as a point of reference for how she conducts herself at school.
"Respect is one of our school's values," she says, adding that it's the same in the family unit.
"The respect that we give to our parents is the same thing between us and the teachers; we have to respect them as we respect our parents."
She says it comes with a mutual respect and open communication and support between everyone involved.
"The way you act, the way you do things, tells people you're a Samoan.
"It's important to embrace your own culture because it's part of who you are."
It's Our Families, Our People, Our Responsibility.