Culture and Values informing strong Pacific families
Dr Konai Helu Thaman, keynote speaker to the inaugural Nga Vaka o Kāiga Tapu: Pathways to Wellbeing Fono in February at Auckland's Waipuna Hotel, emphasised the need to protect and preserve cultural knowledge systems. Sponsored by Pasefika Proud, the Fono enabled the discussion of Family Violence as it relates to Pacific communities, families, women and children.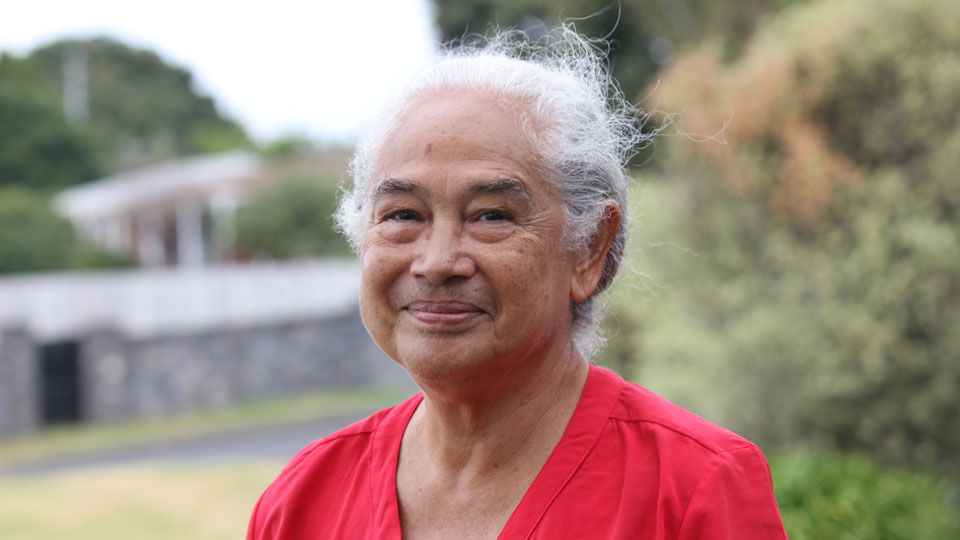 With expertise in teaching and research into culture, cultural knowledge systems and how these contribute to learning and developing positive relationships, especially within families and communities, Dr Konai Helu Thaman proved more than an appropriate key note speaker at the Nga Vaka o Kāiga Tapu Pathways to Wellbeing Fono.
The Professor of Pacific Education and Culture at the University of South Pacific was born and raised in Nuku'alofa, Tonga. She considered New Zealand her second home, until she began living and teaching in Fiji.
"I spent six of my formative years here in Auckland," she recalls, having been sent to New Zealand to attend Epsom Girls Grammar and the University of Auckland, attaining a BA in Geography followed by a Teaching Diploma from Auckland Secondary Teachers' College.
"I'm always happy to come to New Zealand. Some of my best friends live here, including my daughter who also lives here with her family."
Before moving to Fiji to take up the position, which she has held since 1974, Dr Thaman attained her MA in International Education from the University of California, Santa Barbara and a PhD in Education (University of the South Pacific). At the USP Dr Thaman has published widely in the areas of teacher education and culture, curriculum development, indigenous education and education for sustainable development, all with a focus on Pacific contexts.
"I don't like it when people blame our cultures for the problems we have. Blaming the victim is not going to get us anywhere," she says.
"We have to delve a lot more into where people come from, what their values are, and see what we can find from their context in order to create solutions for their problems."
For Dr Konai Thaman, it comes down to allowing Pacific values and cultures to inform the way governments and NGOs work with our Pacific families to yield positive results.
"Indigenous people have a theory that focuses on relationships among persons. It means that you're related to everybody," she says.
"That's why they have this notion of va (space/relational). When you harm that space, you have problems. But it's not just va with your parents or relatives. It's va with the environment around you, the trees, the land, the ocean and everything in them. This is part of our indigenous knowledge systems which are informed by strong Pacific values.
"In my humble opinion, teaching children our core values is the key to many solutions for our problems," adds Dr Thaman, who adds that it will require different groups working together in order to achieve this goal.
"It will require not just learning our languages, such as Tongan or Samoan or I-Kiribati, but also sharing our knowledge of our cultures."
Dr Thaman says education would remain the key to understanding our issues, especially teaching and learning our core values, which isn't common in our formal education institutions, "because much of what we continue to do in our schools and universities emphasises foreign knowledge and values."
Traditionally, we learn our core values at home.
Often, by the time children go to school, they would have internalised these values such as ofa/alofa/etc and faka'apa'apa (love and respect in Tongan) or other (Pacific) equivalents which then become part of their cultural identity.
"If they don't have a very strong cultural identity or a strong sense of themselves, they can have identity issues, especially if the surrounding environment emphasises different values, such as in some schools, and/or predominantly foreign communities.
"The more knowledge we have of our home, ancestral cultures and the values that underpin these and people's behaviour, the stronger our Pacific communities and people will be, and the more likely it is those working to reduce or eliminate family violence will succeed."