A peaceful language for a resilient family
Director of SunPix Ngaire Fuata shares what it means to hear the Rotuman language spoken as someone who grew up celebrating her culture but not being able to speak Rotuman. She grew up in a family that was strong in Rotuman values despite not speaking the language herself.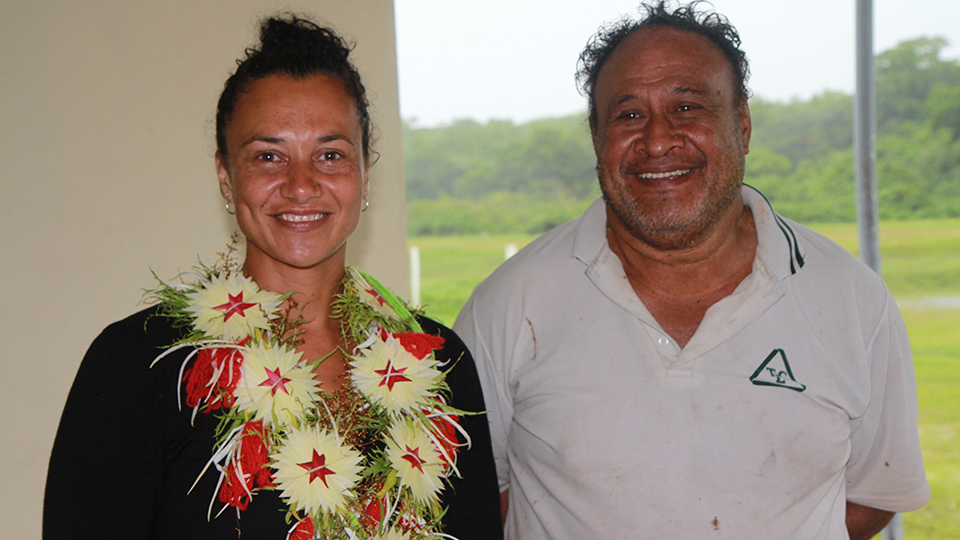 Ngaire and Aleksio at the airport in Rotuma
Ngaire's culture means everything to her and, just like her, many Pasifika people find culture to be a protective factor within their families and even in their own identity.
"I'm empowered by learning and knowing my culture and heritage. I feel that whatever I do my ancestors are with me and that gives me an enormous amount of strength."
Pacific Language Weeks not only celebrate our languages, they empower and encourage Pacific people to strongly hold on to their language as communities.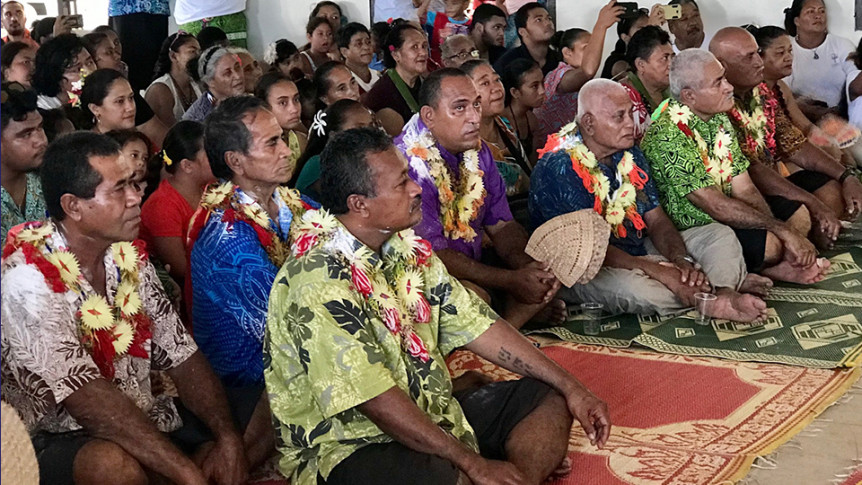 Ngaire's family sunset at Itumuta
For Ngaire, whose mother is from Amsterdam and father from the village of Tuakoi in Rotuma, her cultural focal point was her father who had grown up in Rotuma, studied in Fiji and then came to New Zealand intending to be a Catholic priest.
However he met Ngaire's mother in England, where they had Ngaire and her sisters before the family emigrated to New Zealand in the 70s and settling in Rotorua before moving to Whakatāne.
Ngaire with her sisters Tiara and Muringa Tuakoi
It was there Ngaire joined Kapa Haka as there was no Rotuman groups in New Zealand when she was younger.
However her parents sent her and her sisters to Fiji for Christmas in 1980, where she met her Rotuma family for the first time, "It was incredible".
Although her household were primarily English speakers Ngaire says it was comforting to hear her father speak Rotuman.
"It was wonderful to hear Dad speak Rotuman when family or Rotuman friends were over. Being such a small population retaining the language is very important."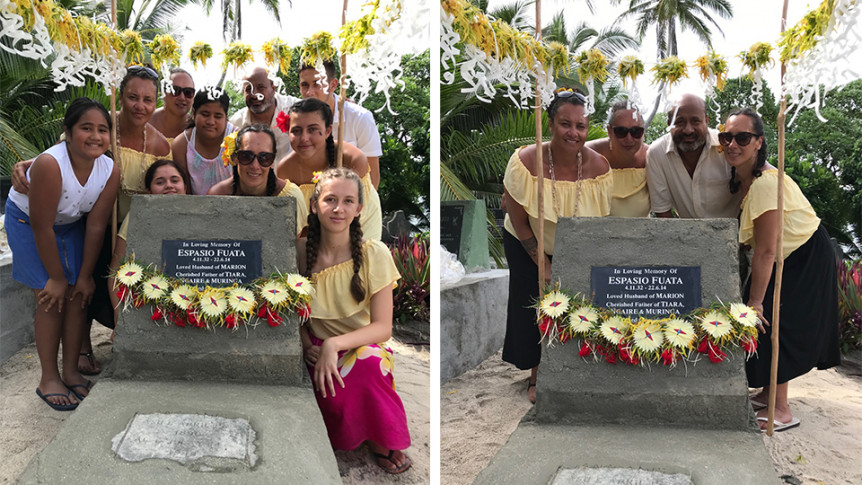 Ngaire's family at Tuakoi cemetery
As we know the decline of an indigenous language carries the loss of history, conversations, and promises intended as legacies for future generations.
Indigenous languages are the lifeblood of indigenous cultures.
It's how communities communicate and give meaning, and how social and cultural relationships between individuals, families and other social groupings are formed.
Pacific communities have strong connections to family and cultural networks such as churches and other community groups.
These strong family and community networks are key to keeping Pacific children and families safe.
For Ngaire just hearing her father pray in Rotuman was calming, and is still calming for her even to this day.
"Whenever I hear a Rotuman prayer we feel at peace."
This week the NZ Rotuman fellowship posted an old video of the Rotuman group performing here in NZ and to see her father on stage performing with laughter and joy epitomises to Ngaire what being Rotuman is.
The clip is below and her father is at 1:33:
GET HELP
It is important we continue to keep our families and children safe in our homes.
Some Pacific families may be feeling vulnerable. Remember that family violence support services are available. For emergencies please Dial 111.
Click here for resources and links to available service providers.
Pasefika Proud is a Pacific response to focus on community-led solutions that harnesses the transformative power of traditional Pacific cultural values and frameworks to encourage violence-free, respectful relationships that support Pacific peoples to thrive and to build strong resilient families.