Young Pacific people's understandings of family violence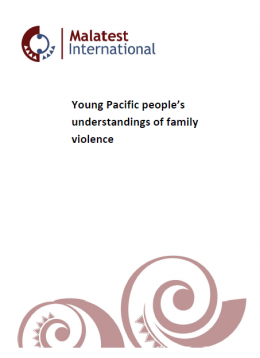 Young Pacific people's understandings of family violence
In 2019 MSD commissioned Malatest International to undertake qualitative research to canvass young Pacific people's perspectives on family relationships and family violence.
This research aimed to broaden our understanding about young Pacific people's identity and worldviews; explore how these understandings influence young Pacific people's perceptions of healthy family relationships and family violence; and build on a Pacific conceptual framework developed by Pasefika Proud to address family violence in Pacific communities in New Zealand - Nga Vaka o Kāiga Tapu.
Ten focus groups and strengths-based talanoa (conversations) were conducted with young Pacific people. 71 young Pacific people aged between 12 and 24 participated in the focus groups.
Download (pdf, 821 KB)