Wellington Pacific Leaders' Forum Setting The Agenda
The Wellington Pacific Leaders' Forum is helping to 'set the agenda' for Pacific communities in central Wellington.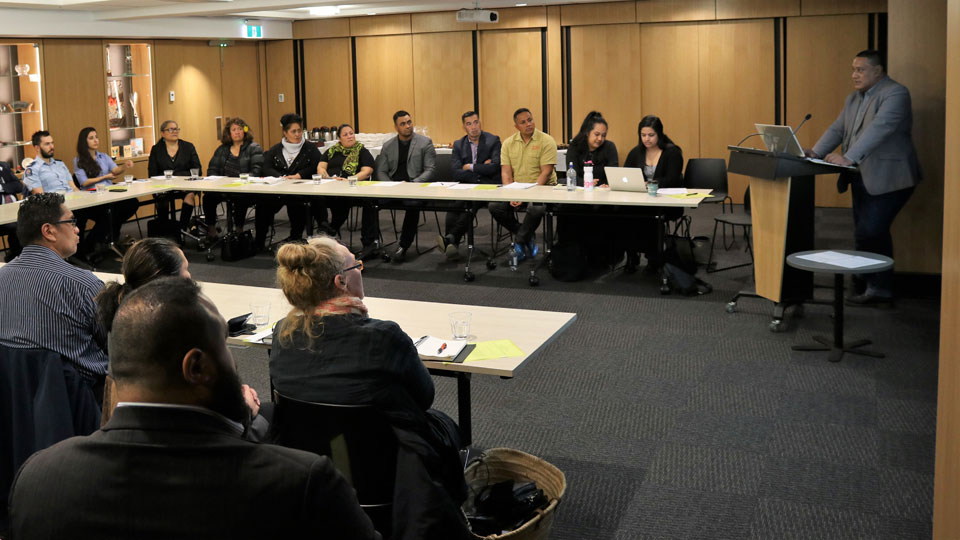 Formed after the Pasefika Proud Wellington Region Pacific Community Leaders Fono held in Porirua on 20-21 September 2016, Pasefika Proud has provided secretarial support(external link) to the Forum as well as financial support for the Forum's primary prevention initiatives.
Minister Tolley gave the keynote address at this Fono. A group of Wellington Central Pacific community leaders organised themselves to find solutions for the issues affecting Pacific people from their area.
The Forum has had seven meetings since October 2016 and has organised a series of initiatives and activities aimed at increasing awareness of family violence and promote the cultural strengths and value of safe families.
A key goal is to reduce the number of Pacific offenders and family violence incidences in the Wellington Central area.
At a recent meeting, the Associate Minister for Children and Minister for Pacific Peoples Hon. Alfred Ngaro told the Forum to continue leading the agenda for Pacific communities in Wellington.
The Forum is made up of approximately 40 representatives from government agencies, Pacific NGOs, church groups, social service providers and general community groups from around central Wellington. The groups represent the six main Pacific ethnic groups: Samoan, Tongan, Niuean, Tokelauan, Fijian, and the Cook Islands.
The next meeting is set for Wednesday, 30 August at the MSD Building, 56 The Terrace from 6pm-8.30pm.
More information can be found on the Pasifika Network Group's website including meeting minutes online and forum draft action plan.