Wellington communities tackle money management to reduce family stress
Wellington Pacific communities have fully embraced the need to help families reduce stress by better managing their finances.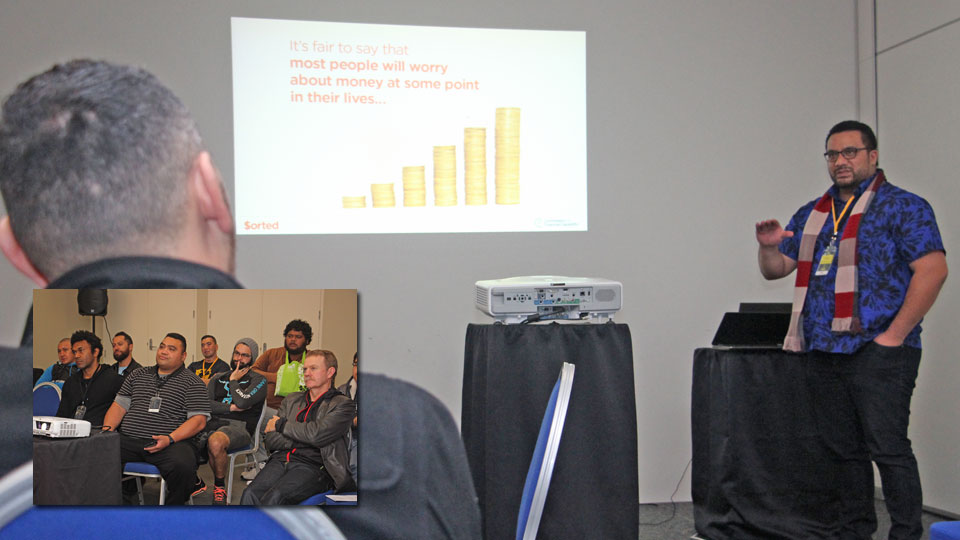 Playing a leading role in this is the Wellington Pacific Leaders' Forum, a group that was launched following the Pasefika Proud Wellington Region Pacific Community Leaders Fono organised by the MSD Community Investment Pacific Unit in September 2016.
Forum Chair Samson Samasoni says poor financial management can be a major contributor to family stress and unfortunately can lead to incidences of family violence.
To address this, and given the lack of local programmes in this field, the Forum teamed up with the Commission for Financial Capability(external link) in March to train 20 Pacific community facilitators to run financial capability sessions.
Now further train-the-trainer sessions are being organised by the Commission with the Kapiti Mana Pacific Services Network, a group associated with the Wellington Forum that serves Pacific communities in Porirua and Kapiti.
The Forum also ran a session at the recent Gathering of the 3000 event. In July, the Wellington Forum handed on the 'financial capability baton' to local charitable service provider Vinepa Trust to implement a formal programme of financial capability Pacific sessions throughout the region.
The Trust is also looking to work with the Commission to adapt resources for Pacific communities.
Commission Manukoloa Pasifika Programmes Manager Tim Swann says community-led, for Pacific by Pacific, initiatives are key to driving effective change for Pacific communities.
"The collaboration between the Forum and the Commission is a wonderful example of Pacific people asking for the assistance they want and being the driver for their own self-determination," he says.
"Pacific people are navigators and as we live in a place far removed from the villages and shores that we came from, those values of navigation still hold true for us".
Swann says: "The Wellington Pacific Leaders Forum is a place where our navigators have come together to help guide a Pacific community that hasn't yet reached its potential. We haven't even scratched the surface. The Commission is honoured to be part of the journey."
Pasefika Proud, MSD provided the training facilities and secretarial support for the financial capability workshops and continues to play an instrumental support role to the Forum. The Central Pacific Collective also provided financial support for the training.