The Gathering of the 3000
To start a movement for change, The Gathering of the 3000 will inspire, equip, and connect thousands of Pacific men from the Wellington region to address the challenges Pacific communities face.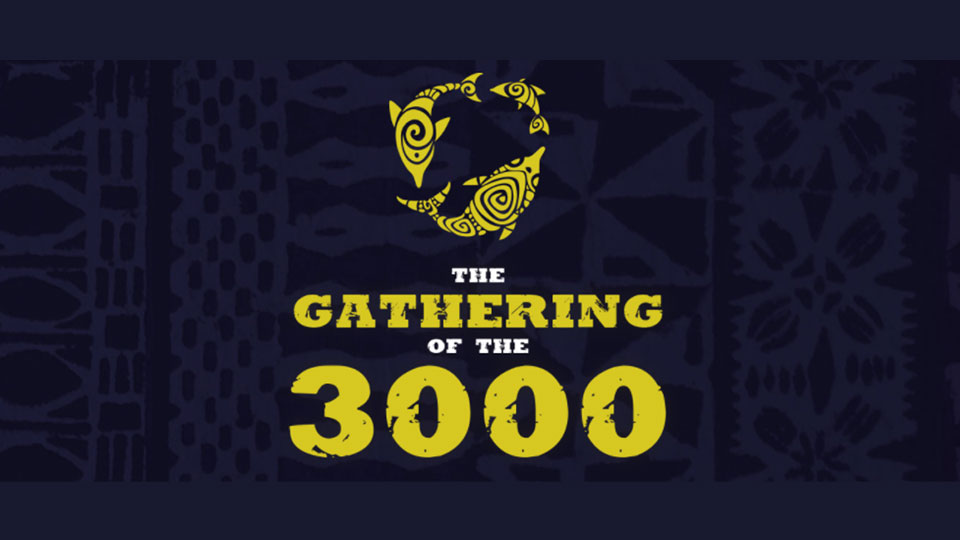 Where and When?
Te Rauparaha Arena, Porirua
Friday 30th June 2017, 7pm –10pm
Saturday 1st July 2017, 9am –10:30pm
What will be happening?
Prominent speakers, compelling workshops and unparalleled opportunities to connect with Pacific men from the region. Don't miss the chance to be part of the first Gathering of its kind for our Pacific men.
Speakers include:
Hon. Alfred Ngaro, Minister for Pacific Peoples, Minister Community and Voluntary Sector, Associate Minister for Children, Associate Minister Social Housing
David Rutherford, Chief Commissioner, Human Rights Commission.
Kris Faafoi, MP for Mana
Workshop speakers include:
David Tua, Getting Yourself Up After Being Knocked Out
Leo'o TJ Tautua & Tuioti Lapi Mariner, Follow Your Dreams and Dream Big
Chris Te'o and the Men of USO, The Uso Bike Ride
Ace Tiatia and the Men of the Village, Athletes Village
Mike Fits, From Bouncer, Broken to Blessed
Trainers sponsored by the Wellington Pacific Leaders' Forum, Building Financial Capability: Managing Your Money, Before It Manages You
Zechariah Reuelu, Pacific Business Trust, Be The Entrepreneur
Rob Ngan-Woo, Managing Stress: Enraged To Engaged
Pastor Jonathan Su'a and the Men of Breakthrough, From Boys to Men
Pastor Taefu Heker Robertson and the Men of Destiny Wellington, Man Up
Pastor Ken Roach and the Men from Elim International Church Porirua, A Father's Message to his Sons' to help him cope in this messed up World
Pastor Andrew Perez and the Men from Epicentre, What is my Purpose and Calling as a Man
Registrations
FREE REGISTRATIONS are now open for Pacific men to attend the Gathering on 30 Jun & 1 Jul