Subsidies to combat economic subsiding
With the devastating effects of COVID-19 appearing to bring the world almost to a standstill, Minister of Social Development Carmel Sepuloni is determined that those who are most vulnerable are supported, including her own Pasefika community. But she urges the importance of ensuring they meet compliance needs to ensure they're eligible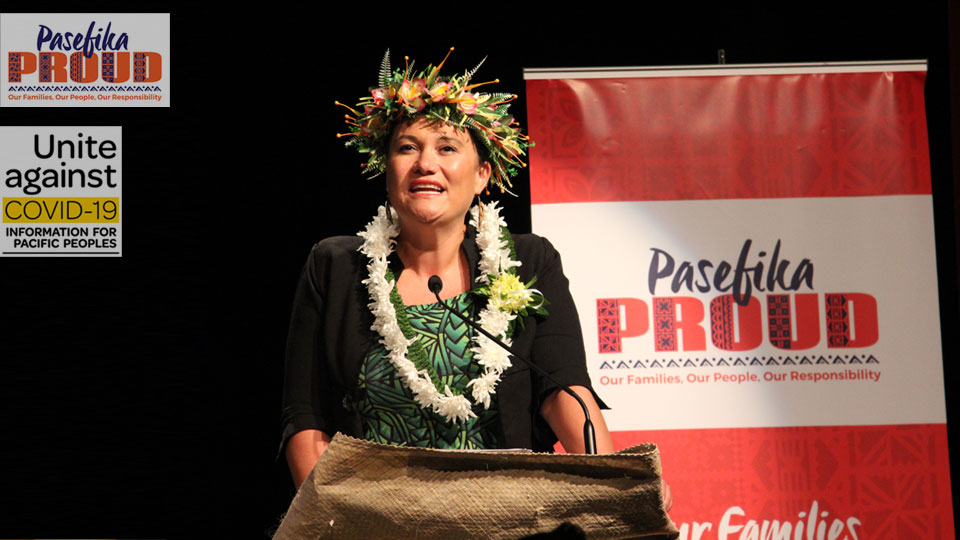 Having announced a wage subsidy scheme of more than $9 billion available to all companies at the end of March, the New Zealand Government has pledged all New Zealanders will continue to receive some form of income throughout the lockdown period.
With thousands of businesses being forced to close their doors, rents frozen, with the government looking at measures to help mortgage holders and expanding it to charities, NGOs (Non-government organisations) and Incorporated Societies.
"We want to support businesses to support workers in what are unprecedented events," says the Minister, who is of Tongan and Samoan (Vaitele) descent.
"By the end of March we had 53,000 applications, with $280 million already paid out.
"The extension has resulted in an increase of applications. We're doing all we can to help those in business to stay in business."
Employees are eligible for a $585 weekly subsidy for a fulltime employee and $350 for a part-time worker. The Minister urges those who may be eligible to provide all their correct details.
"That's one thing that's definitely slowing us down," says Minister Sepuloni.
"If a person is not filing the company name correctly, or is trying to use a front-facing business name that's not IRD registered, they're not eligible.
"But I know there are entrepreneurial Pacific business owners and sole traders who do understand what's required and would benefit from the subsidy. The key is meeting the criteria."
More than 27,000 phone calls were received by MSD, which also began sending letters out to superannuitants and began publicising the closure of MSD centres nationwide due to the lockdown.
Minister Sepuloni says they have moved to phone services and online.
"Those that require a benefit can go online to the Work and Income site, apply online and will then be dealt with from there," she says.
"We'll still be an essential service, but we can't keep the offices open if we can't abide by the social distance rules that are now in place due to COVID-19."
Those seeking support include seasonal migrant workers, many of them from the Pacific seeking employment opportunities.
"Kiwifruit workers reach 23,000 at peak, while others are involved in tourism and hospitality, which have ground to a halt," says the Minister.
"So we're going around working furiously across the regions to make sure where there are workforce shortages, we're able to offset that by seeking employment through rapid response units set up for this exact purpose. MSD is working alongside MBIE (Ministry of Business & Enterprise) and other key stakeholders within their regions.
"Industries such as tourism have taken a massive hit. That's why we also removed the stand-down period. They still need to meet the criteria in regards to an asset and income test, but there's no stand-down. On top of that, we lifted benefits by $25 per week, on top of the indexation, which came into effect on April 1."
Indexation is a technique to adjust income payments by means of a price index, in order to maintain the purchasing power of the public after inflation.
If you've been affected by COVID-19, MSD may be able to help – even if you're not on a benefit. There are various ways they can help, whether you're an individual or an employer.
Pasefika Proud is a Pacific response to focus on community-led solutions that harnesses the transformative power of traditional Pacific cultural values and frameworks to encourage violence-free, respectful relationships that support Pacific peoples to thrive and to build strong resilient families.