Restoring Mana during lockdown and beyond
Keeping in touch with families to provide an outlet to share the frustrations and challenges on a daily or 'as need' basis is proving helpful during the COVID-19 lockdown, according to Akarere Henry, CEO of South Waikato Pacific Island Community Services (SWPICS)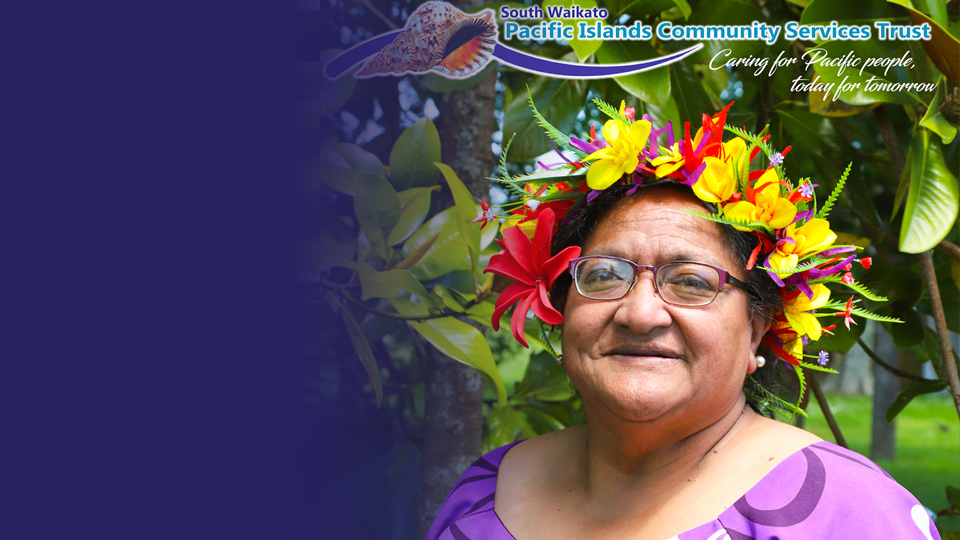 It was a conundrum that many family support services would be faced with, as the whole nation prepared to go into self-isolation as directed by the Government.
For Akarere Henry, the dynamics of their operation when it came to helping families seeking South Waikato Pacific Island Community Services' (SWPICS) help, required the need to adapt.
They urgently had to figure out how to restore a family's mana during lockdown, as their service became focused on keeping in touch, which gave stressed members of families an outlet to share frustrations, whether it be via phone, text, email or messaging.
"We have had a skeleton staff of community service workers on the ground since Alert Level 4 began, but all other staff were delivering remotely" says Akarere, "and when people seek our help we can triage and assess each situation to decide the next best level of support."
Unlike helping families sort rent or power, which can be addressed immediately, sometimes further intervention is required.
"While counselling or safety issues need further intervention, our relationships with key stakeholders has allowed us to immediately respond such is the collectiveness of this community."
As a member of the Pacific Advisory Group that contributed to the design of Nga Vaka o Kāiga Tapu Framework, which helped drive Pasefika Proud, the Framework underpins the work that SWPICS offers to South Waikato's more than 3000 strong Pasefika community.
"While we became unable to physically visit the homes of our families, we still maintained contact via phone or text in order to ensure our families were safe," recalls the proud Cook Islander.
"Being able to apply our cultural approach to looking after the family in its entirety and giving the perpetrator support as well helped restore the mana of the whole family."
Just prior to the world drastically changing due to COVID-19 Alert Levels 3 and eventually 4, Akarere purchased 15 mobile phones for SWPICS.
"It was one of my last shopping experiences of that last Wednesday before lockdown officially began," she recalls.
"I figured the phones would be useful."
It was more than useful, as the phones proved to be a godsend for families in need who didn't have a way to contact outside help, communicate or stay connected besides physically going to see someone, which would have proven difficult during lockdown.
"Being able to apply our cultural approach to looking after the family in its entirety and giving the perpetrator support as well helped restore the mana of the whole family."
Its immediate effectiveness has made Akarere re-evaluate SWPICS' service delivery.
"We've begun to set up digital platforms, such as Zoom, as a way of connecting because something as basic as just being able to see other people is important ... providing communication and connection is also a support."
Being able to help families meet basic needs was a huge relief for SWPICS, as they found an inability among some families to meet basic needs, which developed into family harm.
"We were able to attend to these needs via care packages which were funded via our Pasifika Futures Whanau Ora COVID 19 contract."
While the phones have proven to be invaluable in this time, Akarere admits it's a challenge to make it sustainable in the long run.
"It required us to provide a few families with a phone containing data to ensure they still have a way to connect, which was something simple and easy to do, but we only had a few phones left and some of the families looking for care packages didn't have phones.
Akarere knows the importance of keeping their clients in touch.
"Our ethnic specific concept in Cook Islands is vaerua 'akangāteitei – respect, and when this is reciprocated then wellbeing can be restored.
"We find that for all our communities, someone giving them a call, or just checking in to see if they need anything, is vitally important and appreciated."
If you or anyone you know needs help during this time in the South Waikato region give Akarere and her team a call or connect with them via Facebook: www.facebook.com/swpics0010/.
Phone number: 07-886 0010 or 027 240 0043
Nationwide Help
As we continue to self-isolate for a few more weeks under COVID 19 Alert Level 4 and 3, it is important that we continue to keep our families, children safe in our homes.
Some Pacific families may be feeling vulnerable, remember that family violence support services are available during the COVID 19 Level 4 Alert lockdown. For emergencies please Dial 111.
Click here for resources and links to available service providers.
Pasefika Proud is a Pacific response to focus on community-led solutions that harness the transformative power of traditional Pacific cultural values and frameworks to encourage violence-free, respectful relationships that support Pacific peoples to thrive and to build strong resilient families.