Positive response to combat Covid-19
As National Pacific Strategic Advisor for the NZ Police, Inspector Peter Stokes is pleased with the response by the Pacific community amid the Covid-19 environment. As most of our Pasifika community are adhering to the rules of COVID-19 Alert Level 4 lockdown, and keeping those in their household bubbles safe at home.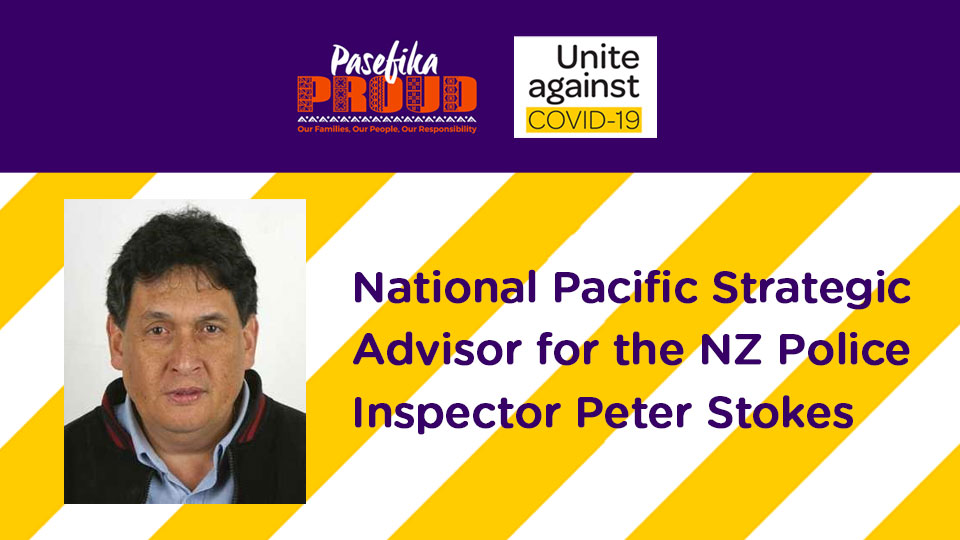 "There appears to be to a general community response to isolate and control the virus, with families looking after those most vulnerable, which is great to see," says the Inspector, who is originally from Fiji before moving to New Zealand as a young adult.
"Normally, such curfews face challenges, which often results in greater numbers in regards to family violence.
"But while I'm aware that it's still occurring, the increase in social media by Pacific communities searching for solutions shows we're generally far more informed these days and the information to combat Covid-19 spreads faster through the likes of Facebook."
While Inspector Stokes admits the number of callouts to Pacific homes in relation to domestic violence is higher when compared to other communities, he says the growing number of organisations wanting to work in that space to alleviate the problem is on the rise.
"It's particularly important that those who have that cultural awareness can be part of a treatment package, so we're really pleased to see more organisations coming in that can do this."
Inspector Stokes has had an extensive career in both the uniform and criminal investigation branches and was involved in completing O Le taeao Fou – dawn of a New Day , a National Pacific Strategy and Action Plan for the New Zealand Police.
He has been actively involved in programmes within the Police force relating to ethnic awareness to help overcome cultural biases within the NZ Police.
He is a strong advocate for promotion of Pasifika, Maori and other non-European Police recruits, bringing diversity into the NZ Police.
Pasefika Proud is a Pacific response to focus on community-led solutions that harnesses the transformative power of traditional Pacific cultural values and frameworks to encourage violence-free, respectful relationships that support Pacific peoples to thrive and to build strong resilient families.