Pasifika Police ask us to Stay Home and Stay Safe to Save Lives
Our Pasifika police are out on the frontline continuing to ensure we have safer communities together. In these videos they ask us in our Pacific languages to adhere to the COVID Alert Level 4 lockdown rules in order to keep our nation safe during this time. Remember to stay home, stay safe, stay Pasefika Proud.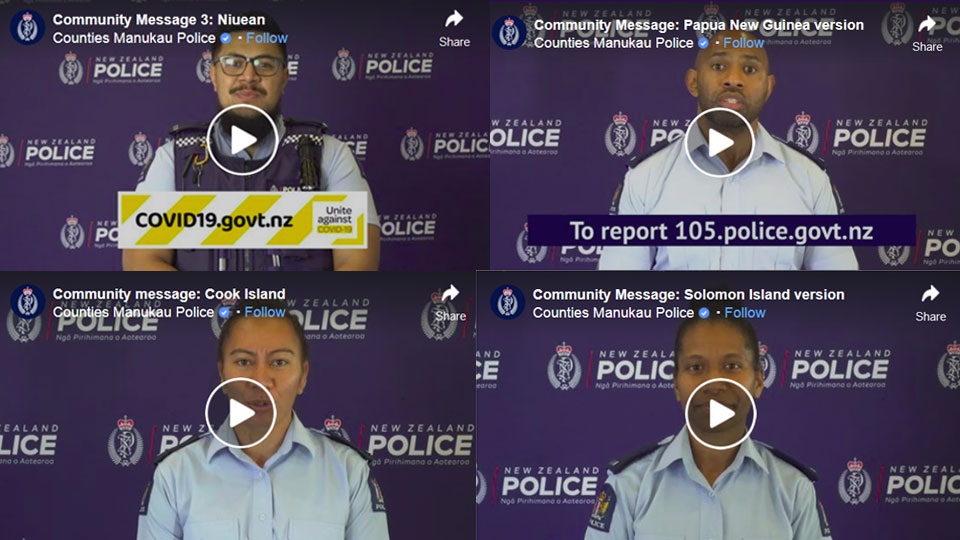 As we continue to self-isolate for a few more weeks under COVID 19 Alert Level 4, it is important that we continue to keep our families, children safe in our homes.
Some Pacific families may be feeling vulnerable, remember that family violence support services are available during the COVID 19 Level 4 Alert lockdown. For emergencies please Dial 111.
Click here for resources and links to available service providers.
Pasefika Proud is a Pacific response to focus on community-led solutions that harnesses the transformative power of traditional Pacific cultural values and frameworks to encourage violence-free, respectful relationships that support Pacific peoples to thrive and to build strong resilient families.