Pacific in the Park a Success
Thousands of Pacific people descended on West Auckland's Moire Park to attend Pasefika Proud's Pacific in the Park, despite strong gales and the constant threat of rain. Thankfully, the rain stayed away and those who made the effort were rewarded with a great afternoon and evening of food, giveaways and entertainment while strengthening the Pasefika Proud messaging of Our Families, Our People, Our Responsibility.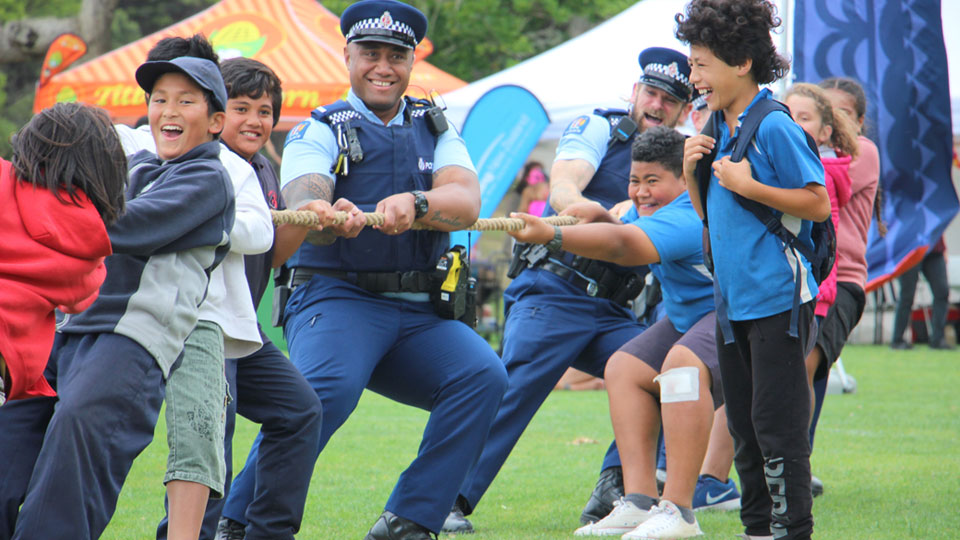 With strong partnerships and support from the NZ Police, Fire Service and Air Force and a host of community groups relating to health, education, careers and sport, those who attended came away with plenty of freebies having been well-entertained.
There was plenty of on-field action, particularly with games of bull-rush and a traditional tug of war competition between the NZ Police and providers, which left participants with sore hands and exhausted.
The mid-afternoon session consisted of free air-brush tattoos and face painting, a free barbeque and plenty of stalls providing a variety of food and drink, including a number of popular Pacific dishes.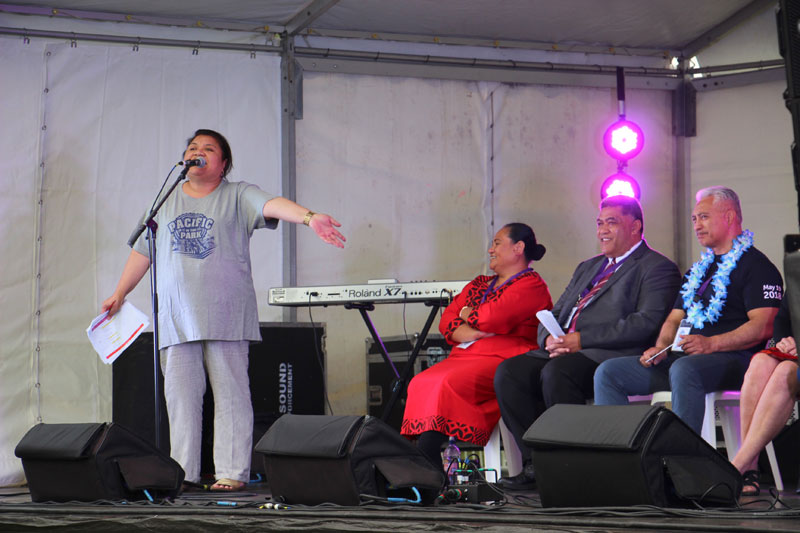 MC Yolande Ah Chong from the Pacific Media Network began the evening's entertainment by introducing Rev Filemoni Tuigamala (Ranui EFKS Church), Area Commander – Waitemata West Inspector Zane Hooper, NZ Police National Pacific Strategic Advisor Inspector Peter Stokes and Inspector Fata Willie Fanene, National MP Alfred Ngaro, Waitakere Pacific Warden Sailauama Cheryl Talamaivao and Auckland Councillor Linda Cooper.
The evening's entertainment began with the singing of a duet by Natalie Te Paa and Katrina Chadwick, followed by the Tatau Dance Academy (Junior) followed by the Skoutz Dance Crew, then Samoan-born West Auckland-raised (from Kelston) singer-songwriter Sefa.
The family trio Revere (siblings Tatupu and Petaia alongside cousin Seidah), which released their self-titled album in May, followed by the Saintz Dance Academy, which is part of the Saintz Up Performing Arts Trust, following with their mission statement to Encourage, Inspire and Empower.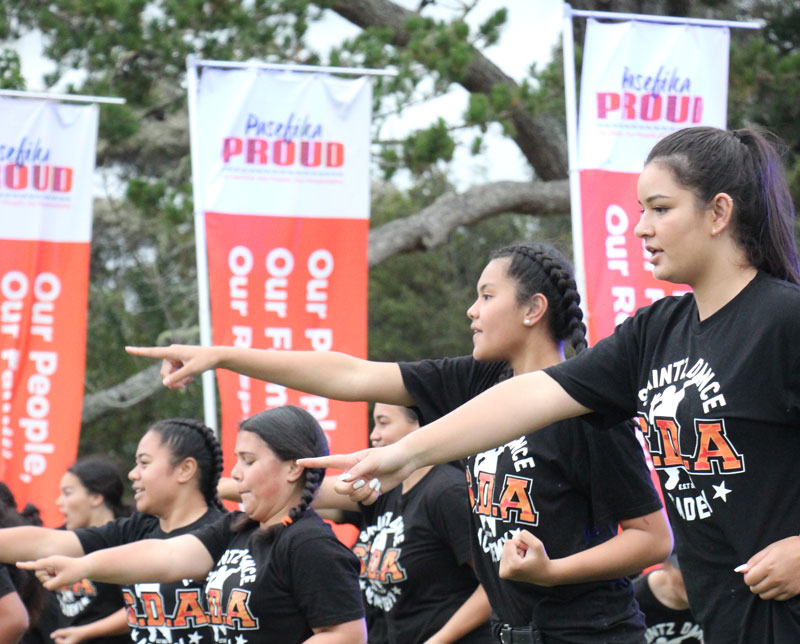 The food, competition and prizes and entertainment kept the crowd going into the night, with singer and dancers Anna Grahame, Tone6 & Supa ensuring the event which was constantly threatened by weather throughout much of the afternoon, finished on a high with the weather remaining dry and The Levites Concession Band, featuring Syah Folau and Lapi Mariner, combining to raise the roof and end an entertaining day in style.
Pacific in the Park was timely, coming only a couple of weeks after the launch of the NZ Police Pasifika National Strategy O Le Taeao Fou – Dawn of a New Day, which provides a guide to how the NZ Police will work alongside Pasifika communities.
O Le Taeao Fou sets the direction for building the NZ Police's capability and capacity to partner and engage with Pasifika communities and families.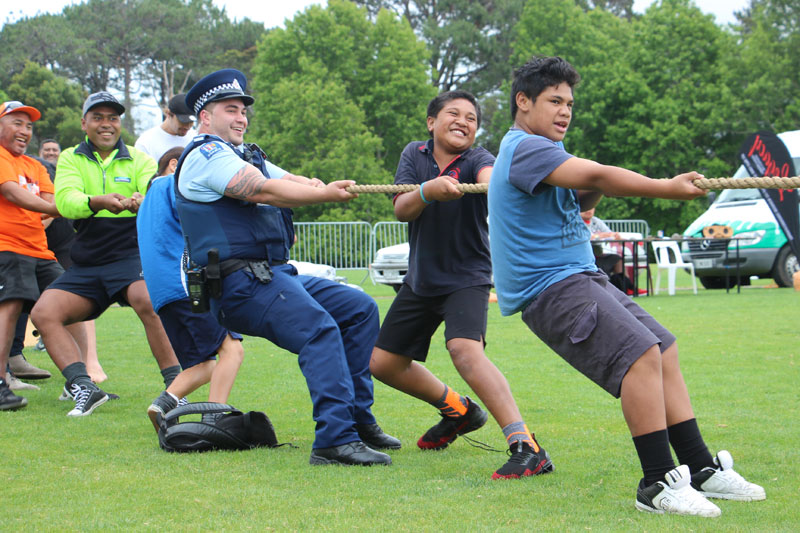 "The Pasifika Strategy is an important step forward in Police's relationship with New Zealand's Pasifika communities," says Commissioner Mike Bush.

"Pasifika peoples make a vibrant contribution to the increasing cultural diversity of Aotearoa New Zealand.
"O Le Taeao Fou identifies key crime and safety issues faced by Pasifika peoples and opportunities for collaboration between Police and the community, to deliver better outcomes."
To see more photos from Pacific in the Park, click the link to head over to our Pasefika Proud Facebook Pacific in the Park 2018 Photo Album and tag your friends, families and yourselves!