Managing Stress
The sudden death of his brother aged in his mid-30s prompted Rob Ngan-Woo to research stress in all forms of life. His popular and engaging presentation Enraged to Engaged at the Gathering of the 3000 revealed how to develop greater resilience to stress, transforming it into resilience for life-long empowerment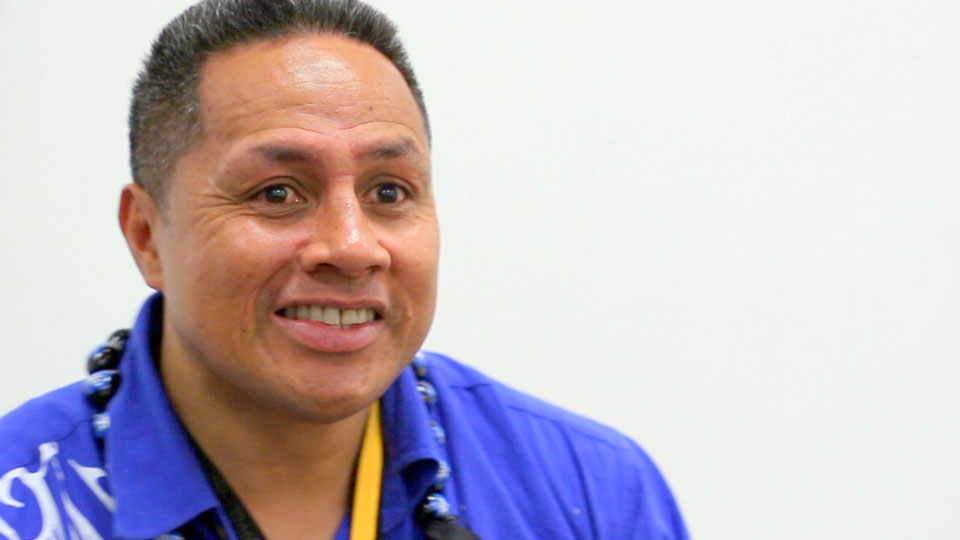 Rob Ngan-Woo still recalls being shaken to the core when his brother Kevin suddenly died at the age of 34 in 2006.
Only months beforehand Kevin, a Security Officer in Townsville, North Queensland, had won the top volunteer award for the thousands of hours he had devoted to work with the Townsville Thuringowa Community Justice Group Aboriginal and Torres Strait Islanders Corporation. He ensured the local indigenous community had access to a fairer justice system.
"Kevin really loved his work with at-risk Torres Strait Islanders," says Rob, who is of Samoan and Chinese descent and living in Wellington.
"My brother did everything he could with the local youth, with a pilot programme reintegrating offending indigenous youth into aboriginal tribes to help them avoid getting a criminal record and become more aware of their own culture."
Kevin's sudden death caused great stress throughout the Ngan-Woo family, with Rob desperately searching for answers.
After looking back at his own life, he realised stress was part and parcel of his upbringing.
"Growing up, my family were very transient for many years. We moved around a lot throughout New Zealand and Australia," he recalls.
"At one stage I went to six different colleges in five years. My parents were devoted to their respective churches, but Mum was a Seventh-Day Adventist and Dad was a Catholic, so us kids had to go to church on both Saturdays and Sundays.
"We never stayed long enough at any one place to feel settled. With the demands from other family and church members in regards to funerals and other events, it felt like we lived in a constant state of stress."
It didn't take long for Rob to realise the ongoing stress was consistent among many Pacific families. While research showed Pacific people were very resilient amid the circumstances they were in, the demands to take on more responsibilities among the nuclear and extended family and friends took its toll.
He was determined to research the likely consequences.
"A lot of our Pacific families have lived in this stressed state for so long, we've become desensitised to what's really happening to our bodies. Our eating habits are bad in terms of what we eat, when we eat and how much we eat," he says.
"So, of course the stats show that we feature highly in terms of diabetes and obesity, heart attacks, strokes … you name it. Our bodies get used to the higher levels and we don't tend to notice our heart rates are increasing, which increases our breathing rates, which takes its toll."
The typical breathing rate for a healthy adult is six breaths per minute. Rob knows too many Pacific people who have rates far higher, which create greater anxiety and stress levels.
"Stress isn't always a bad thing, but it needs to be monitored," says Rob.
"Our inability to breathe slower means we're often struggling to stay calm in potentially stressful situations. Oxygen is being squeezed from the front part of the brain (that controls thinking and creating) to deal with the back (feelings and emotions)."
The results are often a fight or flight response.
"It takes 0.2 of a second to trigger a highly emotional response, like road rage, or even de-friending someone or clicking the dislike button on your Facebook page," he says.
"But it takes approximately 20 minutes for the average person to calm down. This makes it even more important to understand how your body works."
Rob adds the breathing rate for our bodies to prevent our nervous system turning into an internal, enraged state is six deep breaths per minute, which can be measured when you become anxious, worried or surprised.
"You can develop training to do this daily, just like you would train a muscle or developing your fitness," he says.
Rob's workshop programme, which is presented at various organisations including schools, shows how you can develop a life strategy that encompasses your spiritual, emotional, mental, physical and scientific wellbeing.
Anthony Carter, General Manager of CART (Consultancy, Advocacy & Research Trust) has known Rob for a number of years and recalls when he started to develop the research programme.
"I gained an understanding of what Rob was trying to achieve, so we asked questions and bounced ideas off each other," Anthony recalls.
"I began relating it to how a lot of us lead busy lives, whether it's home, work or wherever, and it leads to higher stress levels, which impact on our body and mind.
Rob's explanation of being aware of our nervous system hit home with me. As a starter, simple breathing techniques and understanding the importance of taking time to take deep breaths to fill our body with oxygen allowed me to function better by thinking things through clearer. It's similar to when we pray … we close our eyes, slow our breath down, take in more air and relax."
Rob is grateful for the opportunity to present at the Gathering of the 3000 and was pleased at the response.
"It was quite humbling for me to be at an event presenting alongside so many others that I admire," he says.
"And it reinforced for me that the solutions to better health and wellbeing can only be solved within us. It's up to you to find out how and learn. Take ownership off your situation, it'll be a worthy cause."
It's Our Families, Our People, Our Responsibility.