Keeping our communities updated on COVID-19
The Ministry of Health is carefully monitoring the coronavirus (COVID-19) situation in New Zealand and are working closely together with the Ministry of Social Development (MSD) – here is an update on the situation at hand for our Pasifika communities to ensure the wellbeing of our friends, family and communities.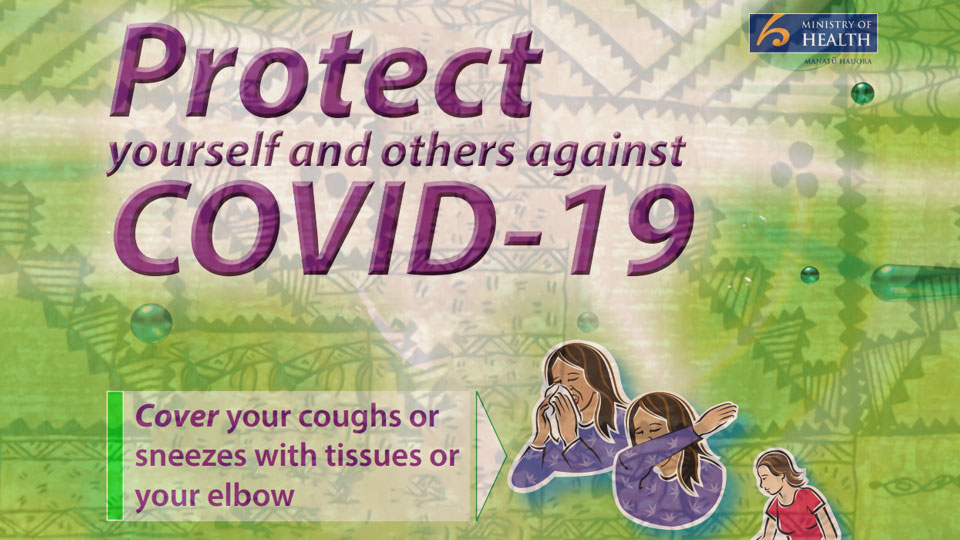 There have now been 11 confirmed cases of the disease called COVID-19 in New Zealand and keeping individuals, families and our communities safe and healthy in the current global environment requires a team effort.
With continued vigilance the chance of widespread community outbreak is expected to remain low.
The new coronavirus disease COVID-19 (sometimes called novel coronavirus or 2019-nCoV) is part of a large and diverse family of viruses which cause illnesses such as the common cold. The most recent diseases caused by coronaviruses include severe acute respiratory syndrome (SARS) and Middle East respiratory syndrome (MERS).
There is currently no vaccine to prevent COVID-19, the best way to prevent illness is to avoid being exposed to the virus.
Concerns about spreading the virus has led to the cancellation of many mass gatherings, including the 2020 Auckland Pasifika Festival (March 14-15) and the ASB Polyfest which was set to take place from March 18 to 21.
While our Pacific communities work so hard to prepare for events like Pasifika and Polyfest the health of our people is paramount.
Over the weekend, Cabinet met to make a range of significant decisions to further protect the health of New Zealanders and reduce the threat of transmission of COVID-19 in New Zealand, including:
Every person entering New Zealand from anywhere in the world will be required to self-isolate for 14 days, excluding the Pacific;
These restrictions will all be reviewed in 16 days' time;
Existing travel ban retained for China and Iran;
Cruise ships banned from coming to New Zealand, until at least June 30, 2020;
Strict new health measures at the border for people departing to the Pacific;
A range of measures to assist those in self-isolation to be announced this week;
Government will work closely with the aviation sector to encourage airlines to remain active in New Zealand, limit impacts on the tourism sector and exporters; and
Directive on mass gatherings
We recommend everyday preventive actions to help prevent the spread of respiratory diseases, including:

Wash your hands regularly and thoroughly for 20 seconds
Cover your cough or sneeze with a tissue, then throw the tissue in the trash. OR sneeze into your elbow.
Staying home if you are unwell.
Avoid close contact with people who are sick.
Avoid touching your eyes, nose, and mouth.
Avoid eating shared or communal food
Avoid shaking hands, kissing cheeks
Clean and disinfect frequently touched objects and surfaces using a regular household cleaning spray or wipe.
However it's mostly important not to panic. While the outbreak is a serious public health concern, the majority of those who contract the coronavirus do not become seriously ill, and only a small percentage require intensive care.
Family doctors are urging people who think they might have the virus to call ahead before turning up for care, to minimise the risk of giving it to staff and other patients.
For more detailed information visit the Ministry of Health website.
Providers
As service providers, your staff are in face-face-contact with individuals and communities every day, and the Ministry of Health recommends taking simple precautions as you would with the flu like those above.
Some of the individuals, families and communities you are working with may be affected by the economic impact of COVID-19. If someone is experiencing hardship, MSD have a lot of different types of support which may help. Please encourage them to get in touch with MSD and talk about their situation. An information sheet is available that explains what help people may be able to receive.
Click here to download the sheet.
Please get in touch with MSD if the services you are providing are being impacted by the COVID-19 situation in some way. It may be affecting your team's ability to deliver services or changing the needs of the people and communities you work with.
MSD want to get a sense of your situation and how it might be changing.
For more information go to https://workandincome.govt.nz/eligibility/emergencies/2020/coronavirus.html