An equal footing for Pasifika Families in the South
The Pacific Island Advisory and Culture Trust (PIACT) in the Southland city of Invercargill has an important purpose. It's to see an integrated Pacific community on an equal footing with mainstream New Zealand while retaining its Pacific cultural integrity. PIACT shared its COVID-19 response for a community most vulnerable in the middle of the pandemic, by asking families and individuals to provide accurate and up to date information, enabling their team to continue to help those most vulnerable and that help is available if you need it and to Call 111 if you're in danger.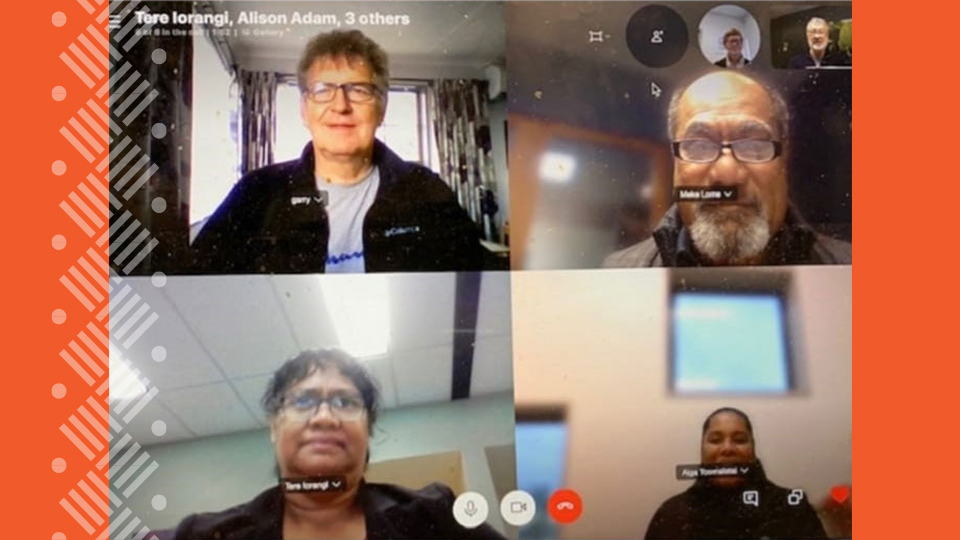 PIACT offers community health, social and education services to Pasifika families in Southland, with a wraparound approach to wellbeing, which also includes mental health services.
The unprecedented COVID-19 pandemic that unfolded in March 2020 took many surprise. But the team took it all in a stride. Having gained $46,000 in funding from Pasifika Futures to assist families in need prior to alert level 4 lock-down, the team from the deep south got to work straight away.
"With limited resources and staff, PIACT formed a team of three staff and three board members who met most days and often during weekends, including throughout the Easter Break to seek out those in the community needing help."
Each family was assessed by telephone and discussed by the team as they had to ensure fairness in terms of the ethnic groups that approached them for help, while meeting requirements of the funder that included a lot of paperwork.
"Members of the Board volunteered their time at no cost to PIACT and, from the 27th March until Monday 11th May, the full amount of the funding was distributed.
"PIACT did not have enough staff or volunteers to call on, so instead we purchased and handed out food vouchers to 164 homes, which consisted of 1216 persons."
Since then they received $5000 from the Ministry of Social Development to purchase warm clothing and blankets, which will be fully distributed by mid-May, as winter comes earlier in the South.
As one of Pasefika Proud's service providers, PIACT explores all avenues to attend to the needs of our communities in the south.
However their ability to obtain funding and to offer it to those in the community most in need very much depends on them having accurate information regarding the number, and their names and contact details, of as many Pacific people as possible who live in Southland.
"We seek your help in getting this information. Funding is offered to those with the strongest application and the amount is according to the number of people in the community. Unfortunately, our people are not good at filling in census forms and the census number for Pacific people in Southland we believe is close to 1000 less than the real number."
With the increase in family harm incidents over the lockdown period, the impact of which has yet to be seen as we go into level two on May 14th, it's important that the provider is able to secure funding to support as many families who need it in the coming weeks.
"We are extremely lucky no one in our community was infected by COVID – 19. But we remain the most at risk. It is important that we continue to be vigilant and comply with the rules regarding hand washing, keeping your homes clean and tidy, social distancing and seeking medical help EARLY."
Although PIACT says it will be some time yet before their Nursing Clinic reopens, they request that if people do not have a doctor, or are in need of any social services, to contact them.
Address: 135 Bowmont Street, Invercargill
Opening hours: 9:00am to 4:00pm, Monday to Friday
Phone: 03 214 6089
Email: reception@piact.org.nz
Like them on Facebook

GET HELP
Although we move from Alert Level 3 to Alert Level 2 it is important that we continue to keep our families and children safe in our homes.
Some Pacific families may be feeling vulnerable. Remember that family violence support services are available beyond COVID-19. For emergencies please Dial 111.
Click here for resources and links to available service providers.
Pasefika Proud is a Pacific response to focus on community-led solutions that harnesses the transformative power of traditional Pacific cultural values and frameworks to encourage violence-free, respectful relationships that support Pacific peoples to thrive and to build strong resilient families.