Forging Resilience and Compliance
Over the past decade, the city of Christchurch has suffered more than its fair share of tragedy. The ongoing effects of Covid-19 have further exacerbated the city's struggle to return to normality. Building resilience and capability remains key, which is why the Ministry of Social Development's Community and Capability Resilience Fund (CCRF) was established, providing immediate support to Pasifika communities as they respond and recover from COVID-19.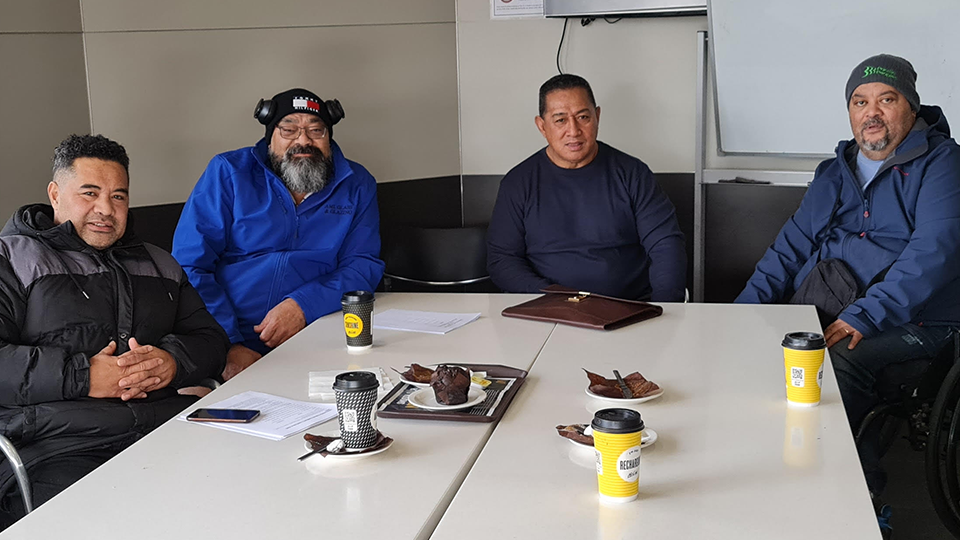 From left – Mr Telefoni Pulu (treasurer) Mr Lote Lotoalahi (community groups rep) Maliepo Toma (Chair) and Mr Paea Fifita (secretary)
The reformation of the new executive committee members of the Tongan community in Christchurch couldn't come soon enough. Led by chairperson Maliepo Toma, its members have decided it's time to re-emerge and resume its work.
"A lot has happened over recent years in Christchurch, with our Pacific community particularly under stress and needing support and a framework to access badly needed resources," he recalls.
"There are resources available, but it's about setting up the appropriate structure and developing capability to access those resources and utilising them specifically to meet the priority needs of our Pasifika and Tongan people. We're a small community in Christchurch, which is why we especially need help to support our most vulnerable people. Moreover, building the capabilities of our community leaders has been accorded as a high priority, especially after the first Covid 19 lockdown," Maliepo adds.
"They needed support in areas such as governance, planning, developing best strategies to achieve their goals, understanding business compliances as well as effective communications, which will then boost their confidence and chances of working together as a team."
Maliepo, who completed his postgrad studies at the Australian National University before coming to New Zealand, acknowledges the challenges ahead.
"We need to work together as a community and liaise closely with potential stakeholders who want to support our community. In this way, we can help them to navigate the best ways possible to assist and contribute to our development priorities which include, amongst other things, improving our socio-economic wellbeing" he says.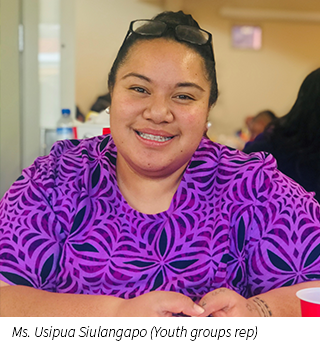 "The Capability funding received has provided opportunities to help address some of the important needs of our community, namely;
Building up the leadership and management capabilities of community group leaders
Re-energising the local community still dealing with the impacts of Covid 19
Further connecting Tongan Community Group Leaders and forming the new Tongan Advisory Committee to effectively respond to the priority needs of the community.
"This initiative promotes community development and regionally-led innovations to effectively meet the diversity of circumstances across the country," adds Maliepo.
"It's important for group leaders to learn about what's required of them when it comes to legal compliances, business oversights and also understanding the developmental impacts to the local community, which is essentially needed."
The new executive committee consists of Telefoni Pulu, Paea Fifita. Usipua Siulangapo and Maliepo Toma. The committee members have confirmed their respective roles of the group on the Executive Committee and are currently working towards recruiting one more member, namely a community group representative, to complete its membership. It is liaising and identifying potential sponsors for funding and support of the new group.
For enquiries and assistance contact: maliepotoma@gmail.com, paea.fifita@outlook.com
_________________________________________________

Shared Pacific values underpin Pasefika Proud
Our vision and approach are underpinned by the following shared Pacific values, which help to nurture and sustain family and community wellbeing. They are protective factors for Pacific peoples: LOVE | FAMILY | COLLECTIVE | RESPECT | SPIRITUALITY | RECIPROCITY.