Performing with Pride
As the first Pacific woman to be appointed chair of the New Zealand Arts Council in its 55-year history, Cook Islander Caren Rangi, ONZM, is confident there will be many more women to follow.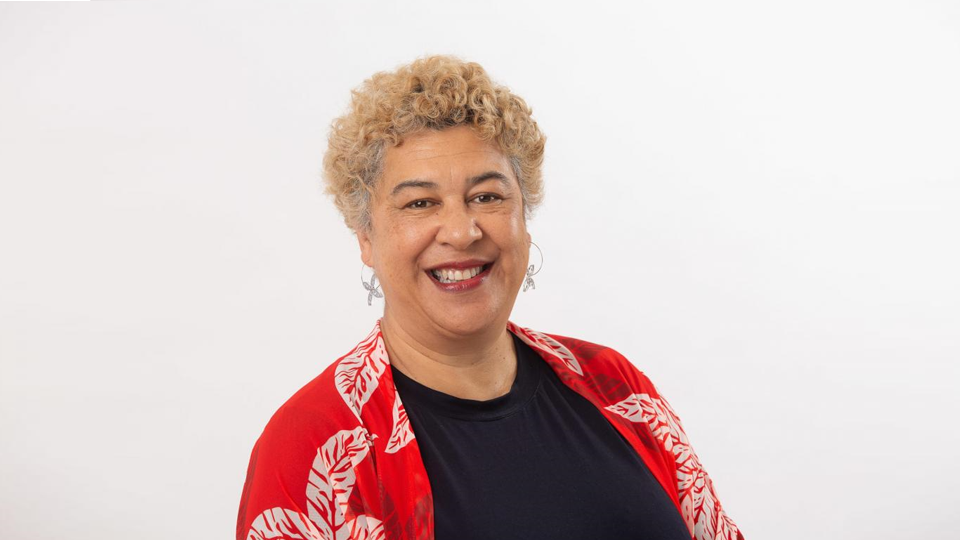 Photo credit: Ministry for Culture & Heritage
When Caren Rangi stepped off the plane from Auckland to her beloved Cook Islands in late April, her immediate and instinctive emotions were split.
"What first hit me on arrival was how beautiful and quiet it was without the tourists," she recalls.
"But that soon brought the realization of how dire it was for our locals business-wise because no one was spending."
It brings back memories for Caren when Covid-19 lockdown initially struck last year during the 2020 Auckland Arts Festival, causing the event to be immediately closed, which itself generated fear and anxiety.
"Shows that artists and performers had been practicing for over months were immediately stopped in their tracks," she recalls.
"Because of the severity of the situation, it brought the realization that we were in a different world which we hadn't fully anticipated in terms of the spread of the pandemic."
The cancellation led to a Zoom meeting to see how the artists and performers were coping. Word quickly spread, with more than 70 people being on the call.
"The artists simply wanted to just hang out and connect with other artists to see how they were going. What just started from a random phone call to hang out soon became a regular event, like a check-in to see how we're all doing."
Yet despite being connected with online, what was also unearthed was how lonely they often felt without the physical presence of aiga and fanau. Cases of family violence increased. As Covid-19 continued to spread, concerns over the mental health among a number of Pacific artists became a growing topic. The regular Zoom calls continued over months, which left the question as to why they didn't do it sooner.
"We shouldn't have to wait for another pandemic before deciding to take action. There's a huge opportunity that has been untapped in terms of our arts and culture. Getting down with our Pacific nations and staying connected are what our communities are about," she says.
"What eventuated was a heartwarming response among the artists and organisers. We don't separate our art and cultural activities from our everyday lives. It's already intertwined in the way we live. In New Zealand there are forms of artistic expression which would never happen in our neighbouring Pacific nations because it's in response to us being a minority community. It has been a long but eventually fruitful journey for our Pacific people in Aotearoa to provide our voice to signify that."
What attracted Caren when she first became associated with a role on the Pacific Arts committee was a semi-governance instrument Creative New Zealand had at the time.
"I loved being in that space where I'd look around and see excellence in terms of the arts, and in particular, the Pacific arts. It was so refreshing to be in a place where the skills and talents of the people I know, and love were being recognised. In these uncertain times mental health is a valued example of an area where cultural activities contribute to the wellbeing of individual families, communities, and nations, big or small."
As proud a Cook Islander as Caren is, however, she knows there remains work to do to reduce family violence across Aotearoa.
"I've enjoyed being in this patch in which we've had so much prestige and success in relation to the arts and performance, which is in stark contrast to our high rates of family violence," she says.
"I saw an interview with a Cook Islands elder who said he was raised in a loving family where such violence wasn't evident among families, which makes me to want to understand how and why our family violence has been this way more recently. I see an opportunity to highlight and work on the protective measures that our communities have done well, particularly in terms of the performing arts and dance in particular."
Despite the Cook Islands' tiny population, there's pride and tongue in cheek humour which brings cause for celebration.
"It's about people from the Cooks and across the Pacific who see it and celebrate success in our own communities and not "how we should always be humble."
Caren Rangi ONZM (Chair) of Hawkes Bay, is of Cook Islands Māori descent and a former member of the Pacific Arts Committee of Creative New Zealand. She is an experienced public sector governance practitioner, with a passion for Cook Islands Māori dance, music, and cultural history. A qualified accountant, auditor and an experienced governance practitioner and facilitator, Caren is a board member for the Museum of New Zealand Te Papa Tongarewa, Pacific Homecare Services, and Pacific Inc Ltd. She is also a Board director of the Cook Islands Investment Corporation in Rarotonga, and of Pacific Co-operation Broadcasting Ltd. In 2018 Caren was made an Officer of the New Zealand Order of Merit for her services to governance and the Pacific community.
_________________________________________________

Shared Pacific values underpin Pasefika Proud
Our vision and approach are underpinned by the following shared Pacific values, which help to nurture and sustain family and community wellbeing. They are protective factors for Pacific peoples:
LOVE | FAMILY | COLLECTIVE | RESPECT | SPIRITUALITY | RECIPROCITY.