Next Generation of Pacific Leaders
Forty-four young people from West Auckland high schools recently graduated from the Tula'i Pacific Youth Leadership Programme.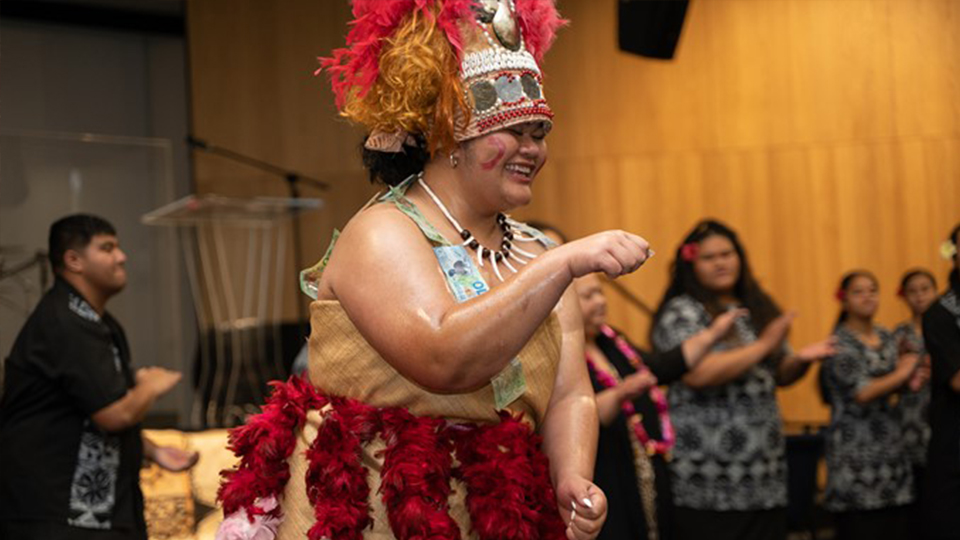 Funded by Henderson-Massey, Waitākere Ranges and Whau local boards, the programme has been running since 2012 and aims to provide leadership skills to Pasifika young people in Years 12 and 13.
It's a three-month leadership programme with modules tailored to Pasifika youth needs including Identity and Culture, Leadership, Resilience, Health and Wellbeing, Teamwork, Community Service, Contributing to Community and Digital Discipline (social media).
In addition to the leadership days, parent evening and weekly modules, a group camp was held in July at Motu Moana which focussed on teamwork and leadership, with students bonding through activities, games and course recaps.
Around 250 people attended the graduation event at the Auckland Community Church in Avondale in August.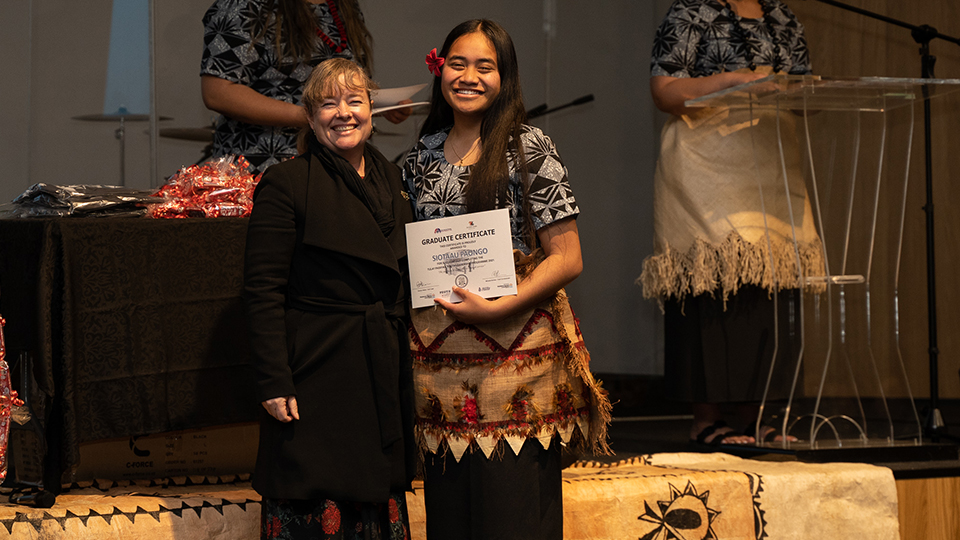 Waitākere Ranges Local Board Chair Saffron Toms with graduate Siotaau Paongo

Equal opportunity
Michelle Buchan, Tula'i coordinator, says the programme gives so much to the community.
"The beauty of the Tula'i programme is that it is not limited to those already in leadership positions within their schools, youth and church groups, but genuinely targets those who have a strong passion to be leaders, giving everyone an equal opportunity to be a part of it.
"Highlights for the year were the Youth-Led approach, amazing guest speakers, testimonies from students about their growth and development in leadership and their culture."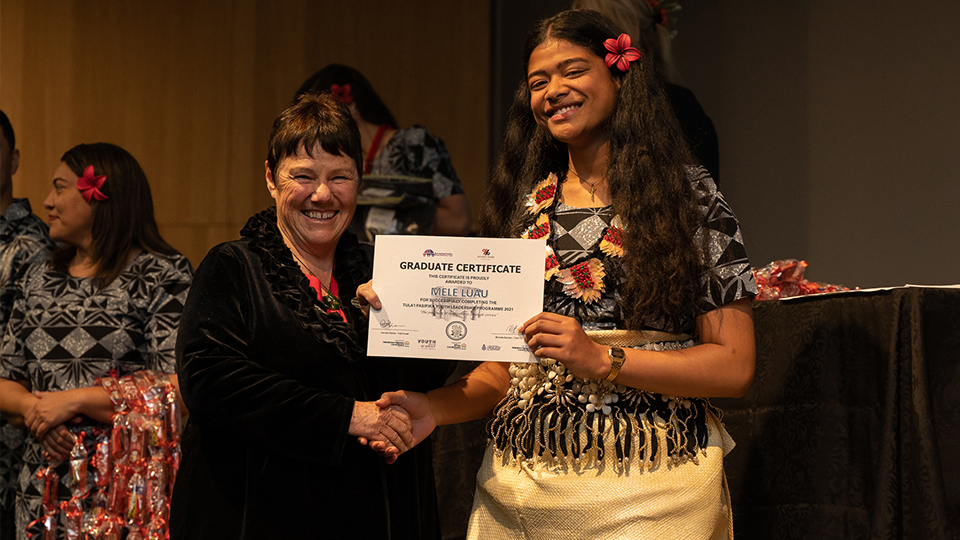 Whau Local Board Chair Kay Thomas with graduate Mele Luau

Strong Bonds
"And it reaches further than just the programme too, with strong bonds forming between the students.
"One parent told us how since graduation the Tula'i family have been attending and supporting each other in sports, writing and reading poetry online." she says.
"It is such a valuable programme to these young people. We see the change in them as the programme progresses, and those skills and positive traits that they gain from the programme stand them and the wider community in good stead for the future.
"The more leaders the Pasific community has, the better and stronger it will be in the future. Our thanks to the three boards for continuing to fund such a vital programme for our youth."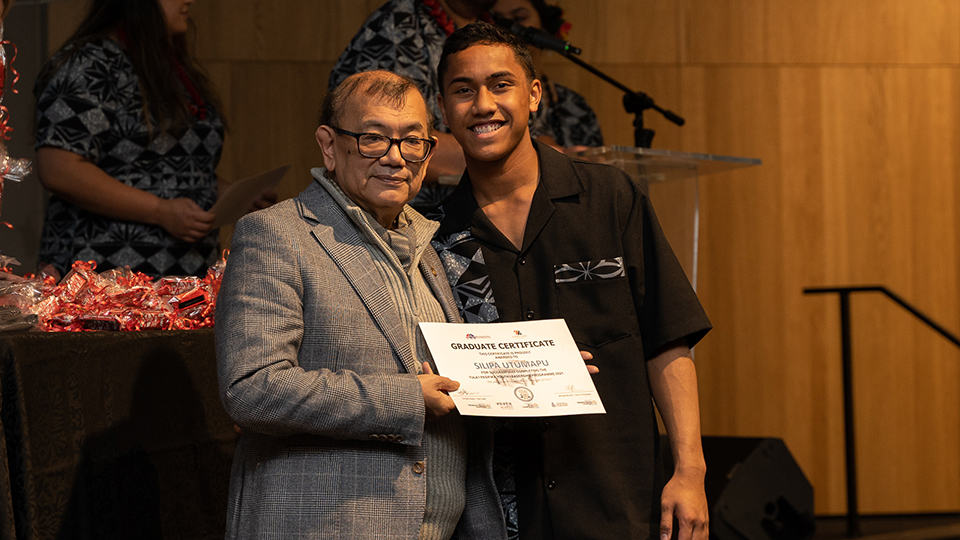 Henderson-Massey Local Board member Peter Chan with graduate Silipa Utumapu
_________________________________________________

Shared Pacific values underpin Pasefika Proud
Our vision and approach are underpinned by the following shared Pacific values, which help to nurture and sustain family and community wellbeing. They are protective factors for Pacific peoples:
LOVE | FAMILY | COLLECTIVE | RESPECT | SPIRITUALITY | RECIPROCITY.