Mafutaga Tupulaga Tokelau Festival
Pasefika Proud held a successful talanoa (conversation) workshop during the Mafutaga Tupulaga Tokelau Festival 2017. Hosted by Porirua City, approximately 5000 of the 7000 Tokelauans living in New Zealand attended the festival, held over the Easter weekend from Friday 14 April to Monday 17 April.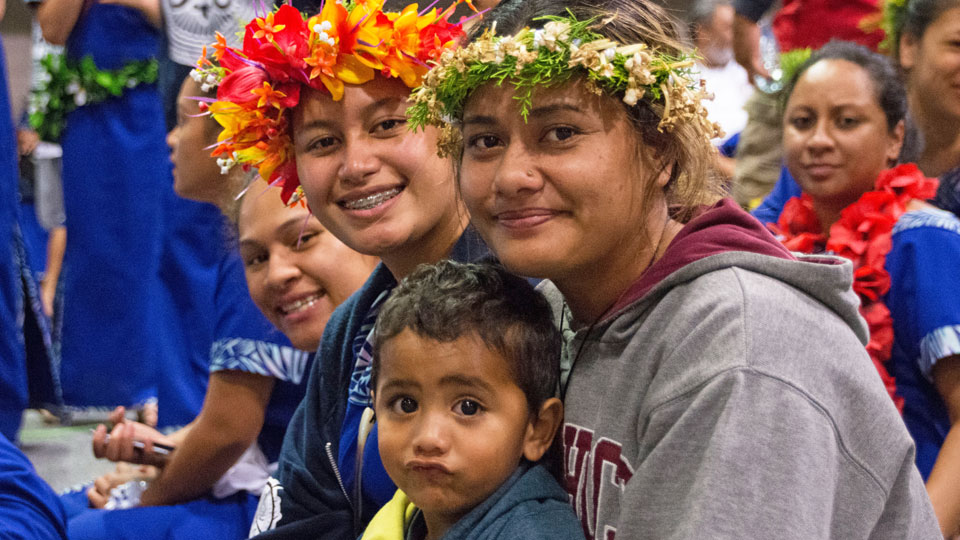 The festival's theme 'Mai na matua, mo ki tatou, ki na fanau' which translates to mean 'Learn from the past, live in the present and hope for the future' was put into action throughout the four-day event, which is the largest gathering of Tokelauans in the world.
Dawn Patelehio, vice-treasurer of the Mafutaga says there is a real push to get more young people on board.
"Obviously with our theme, we are going to learn from our elders so that we can teach our young ones as well."
Pasefika Proud took the opportunity to catch up with our Tokelauan brothers and sisters, talking about the best ways to keep our families safe by building strong, healthy relationships, preventing and addressing violence, and changing attitudes and behaviour.
It was wonderful to see the Tokelau community committed to preventing family violence and building stronger families.
Antonio Patelesio, President of the Mafutaga Tokelau Group said the Pasefika Proud workshop was well received.
"The workshop we ran around family violence and its impact on communities was well attended and a real highlight. The Pasefika Proud strengths-based approach is around love and family which is the way forward for our Tokelau community," he said.
"It brought home a lot of the things that we need to try and address as a community. We need to change. People do realise. We live in New Zealand and need to find better ways of dealing with it. If that means we evolve our culture, so be it. There's no other way."
He added that the results of the workshop will guide future activity for the Tokelau community. 
"It was delivered by Tokelauans and attended by parents and youth so the results will feed into other programmes that our community can run in the future."
The Festival began in the 1970s primarily focused on sporting events held between the Tokelauan migrant communities. It has since expanded into a cultural dance festival which allows Tokelau's language, culture and identity to thrive amongst its people.