Language and culture supporting wellbeing
Maubonian Te Teei Inanon te Mwenga Bon Karekean Te Maiuraoi Te Ongotaeka ao Te Ongotaeka - The home is where we nurture our children towards a healthy, responsible, loving, and prosperous future.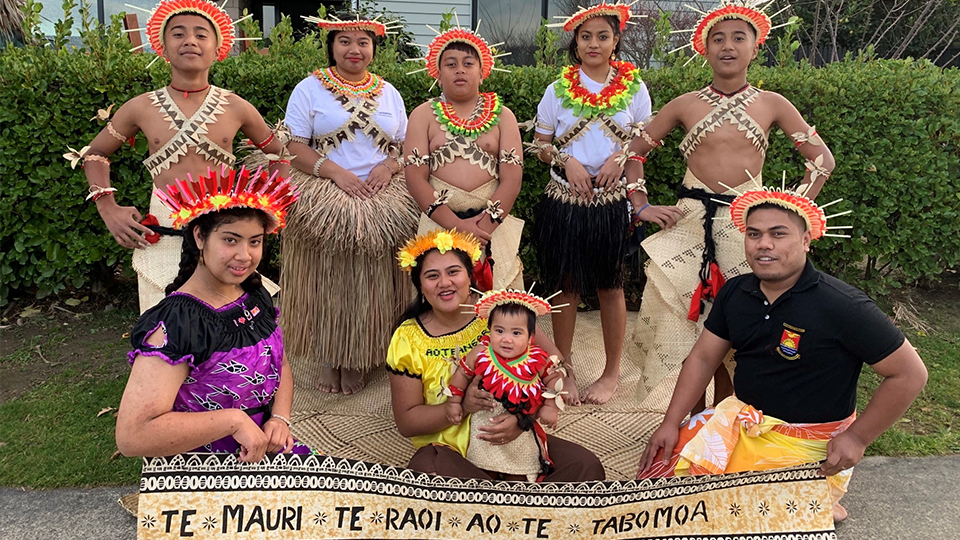 Tikutaake Teiwaki is from Kiribati and working as a registered social worker with Oranga Tamariki based in Hamilton. She's also is a facilitator in The Nga Vaka o Kainga Tapu Kiribati programme. Tikutaake explains why her language and culture is important for supporting the wellbeing of the Kiribati people and community.
In Kiribati culture, the child is regarded as a treasured investment. Good parenting is therefore critical for the upbringing and wellbeing of that child, who will be expected to benefit the family in the long term.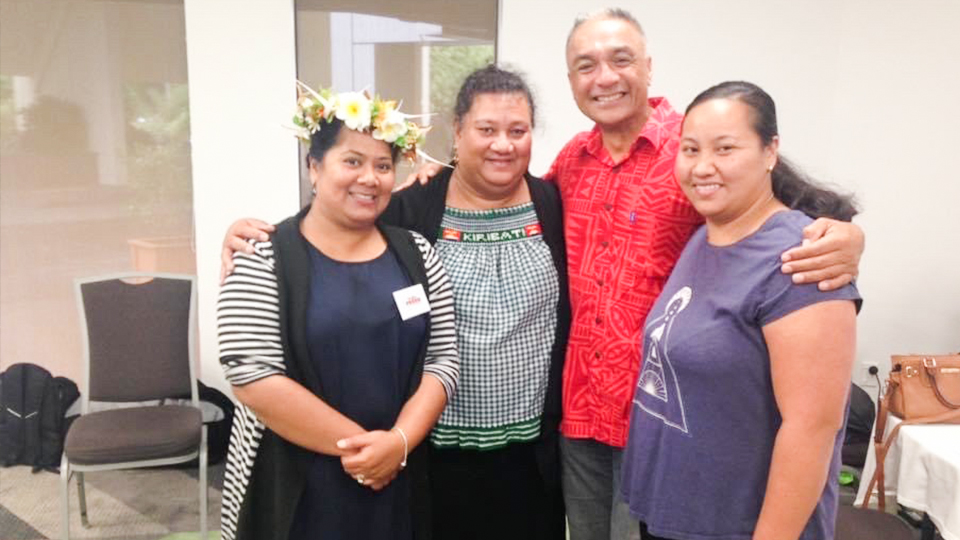 L-r: Tikutaake Teiwaki, Lydia Ietaake Teatao, Eteuati Ete, Rosary
The Kiribati language promotes basic understanding, good communication and interaction between family members, parents and children (including all siblings), to maintain family wellbeing.
The I-Kiribati way of life involves daily physical activities for the overall wellbeing of the family. These include cutting toddy, which provides the traditional drink of the Micronesian Islands of the Pacific. It is a ritual, with plenty of preparation and time involved.
Toddy is the traditional drink of the Micronesian Islands of the Pacific, including Kiribati. The cutting of toddy as such becomes a ritual, with much preparation and fanfare going into it, along with planting other traditional crops and fishing. Due to global environmental challenges from rising sea levels, the people of I-Kiribati who have moved to New Zealand have also had to adapt to a new environment and culture for their ongoing wellbeing.
In the New Zealand context, these may be re-adapted towards striving for work and positive opportunities, such as through ongoing education and learning new skills which provide a good foundation and strengthens the overall wellbeing for the entire family.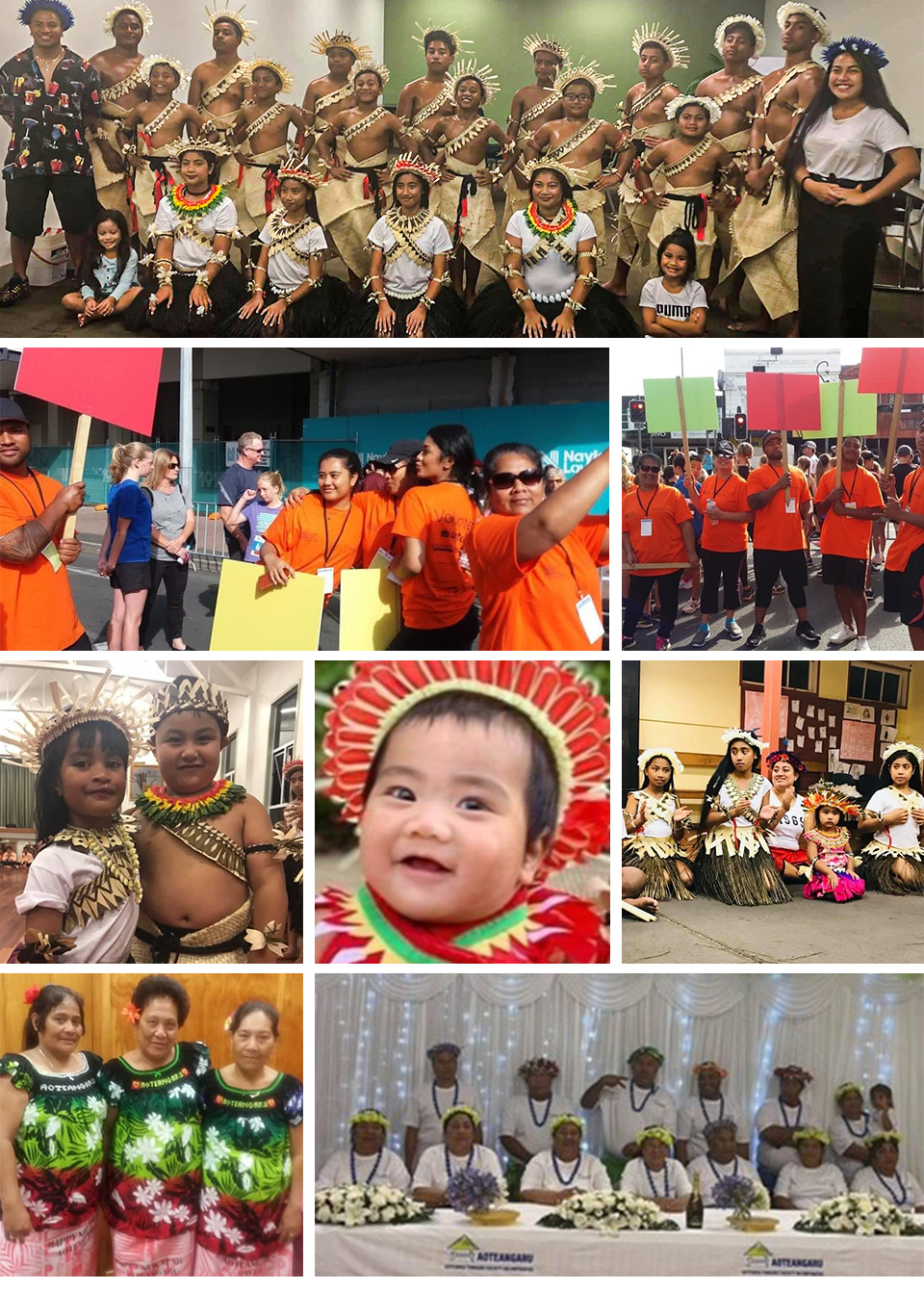 How does language and culture help manage conflict?
The Kiribati language and culture provides good governance in I-Kiribati behaviour, facilitates harmony and unity in families, extended families or utu (those linked as kin), pride and I-Kiribati generally. It also includes traditional singing and dancing swings through love and positive relationships. I-Kiribati's strong faith in Christian values of love, humility and compassion are highly valued in Kiribati culture, of which restorative justice is regarded as the norm.
Popular Activities throughout the Kiribati Language Week also include …
Church services
Community traditional feasts followed by traditional singing/dancing
Family reunions, games and community activities
Te Mauri Te Raoi te Tabomoa
_________________________________________________

Shared Pacific values underpin Pasefika Proud
Our vision and approach are underpinned by the following shared Pacific values, which help to nurture and sustain family and community wellbeing. They are protective factors for Pacific peoples:
LOVE | FAMILY | COLLECTIVE | RESPECT | SPIRITUALITY | RECIPROCITY.