Festival Fever
In March Pasefika Proud hit the road, catching up with friends and family and evangelising about what makes our families strong. We're talking about our Pacific values and strengths-based concepts of love, faith, genealogy, language, tapu relationships, respect and reciprocity, which all contribute to our belonging and building strong and resilient families. Here's a wrap-up of Pasefika Proud's March Festival Fever.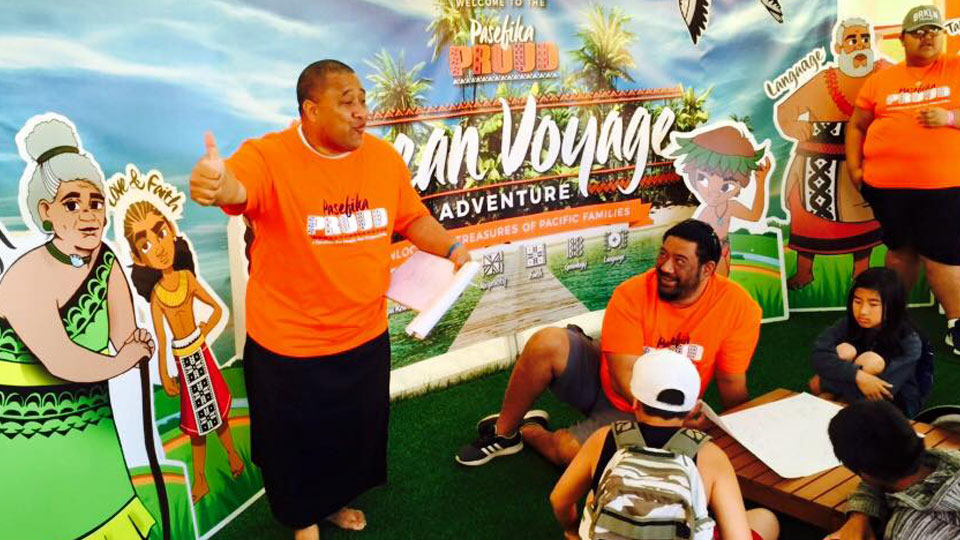 In our capital, Porirua's Creekfest got a taste of our Pasefika Proud Fan Zone, which included a chill-out space for young people. Our youth engaged with their views on love, identity and respect, while our photo selfie stations and Pacific body art stickers provided plenty of fun.
At Auckland's ASB Polyfest and Pasifika Festival, families were out in huge numbers and the Pasefika Proud ground crew had something for everyone.
Pasefika Proud's Ocean Voyage Adventure area introduced our children to our Pasefika Proud characters and activities that took them on a journey to discover the Pasefika Proud values that make Pacific families strong. Our kids were amazing at expressing how they treasure these values.
In partnership with TAHA, Bubbas World provided a space for mums and dads with babies for breastfeeding and nappy changes. Face painting and colouring-in stations were also available for the kiddies.
Nigel Vagana, a Kiwis and Samoan rugby league legend and NRL (National Rugby League) star, now NRL's Welfare and Education Officer, inspired our huge Polyfest crowd talking about the value of culture.
"In the NRL, Pacific players make up 44% at the top level, which is almost half of all players," said Nigel.
"We had to create the environment for our players to thrive, and it has become my mission to use the platform of sports as a vehicle for sharing our culture and values."
A shout-out goes to our many volunteers and partners that help to evangelise the Pasefika Proud messages, including Siaola Tongan Methodist Community, TAHA Pacific, Vaka Tautua and the Pasifika Education Centre.
View our Albums